We're getting warm just looking at it. | Elsie Hui
Usually we go straight for the booze when we want to warm up, but sometimes you just need to satisfy that sweet tooth. It's the perfect time for hot chocolate, and there are much better offerings around the city than Swiss Miss with fake marshmallows.
See also: Underrated/Overrated: What are St. Louis' Most Underrated Desserts?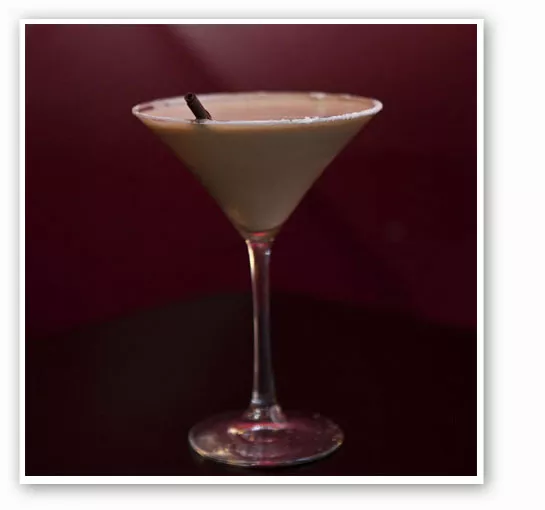 Get it while it's hot. | Laura Ann Miller
Baileys' Chocolate Bar (1915 Park Avenue; 314-241-8100)
This one is a no-brainer. Baileys' Chocolate Bar has four hot chocolates to choose from: white, semi-sweet, dark and rich, or smokey, spicy and rich, which has chipotle and pepita. You can also add espresso, Baileys, Irish whiskey or raspberry liqueur. There are chocolate martinis, too, of course, and you can get those hot -- so we're counting that as hot chocolate. There's milk chocolate, dark, very dark, sexual (spicy), nutty (hazlenut), raspberry, coconut and Mexican (strong).
Inside Cyrano's Cafe. | Chrissy WIlmes
Cyrano's Cafe (603 East Lockwood Avenue, Webster Groves; 314-963-3232)
Cyrano's is also known for its desserts. There are chocolate martinis, too, but in this weather we'd go straight for the hot chocolate. The regular comes with steamed milk and whipped cream, but you can also get a mint version or cinnamon and vanilla. There are a slew of coffee cocktails to warm you up as well.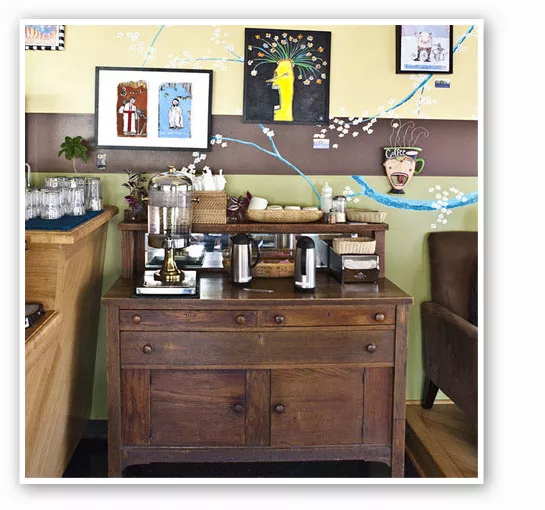 Inside Foundation Grounds. | Laura Ann Miller
Foundation Grounds (7298 Manchester Road, Maplewood; 314-601-3588)
Foundation Grounds is one of our favorite coffee shops in St. Louis, so of course it makes a mean hot chocolate. Much of the menu is locally sourced, and there's cupcakes from SweetArt and Goshen coffee. Cozy up with your hot chocolate and watch Maplewood go by.
Stay warm at Kayak's. | Kayci Merritte
Kayak's Cafe (276 Skinker Boulevard, University City; 314-862-4447)
This Kaldi's offshoot focuses on coffee, of course, but it has you covered if you're not the java type. For less than $3 you can get your chocolate fix, all while feeling like you're at a ski lodge in Vail. There's food, too, but when it's snowing, we skip the sandwich and get a made-to-order s'more with that hot chocolate. It's just like being outside! Only, you know, not cold.
Gut Check is always hungry for tips and feedback. Email the author at nancy.stiles@riverfronttimes.com or follow her on Twitter.
---