Housemade fried cannelloni with tomato sauce at Tavolo V. | Jennifer Silverberg
Italian restaurants can be super-fancy dining. The tablecloths, the expensive wine, the veal. But you can get great Italian food in St. Louis without having to gouge out your paycheck. Go to a traditional (but affordable) place on the Hill or try a new joint from the guys behind the Tavern. Check out our current favorite cheap Italian restaurants to see where you can get some housemade meatballs, Italian wine and good conversation tonight.
See also: The 5 Best Italian Restaurants (Not Cheap) in St. Louis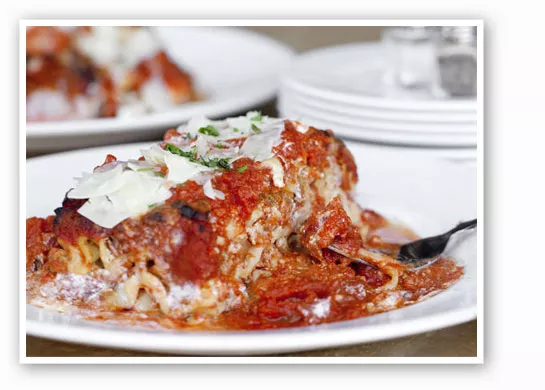 House-made lasagna with pork, beef, ricotta and parmigiano cheeses at Tavolo V. | Jennifer Silverberg
Tavolo V (6118 Delmar Boulevard; 314-721-4333)
Michael del Pietro has a veritable stable of Italian restaurants, including Sugo's Spaghetteria, Babbo's Spaghetteria and Via Vino, among others, but we're loving Tavolo V in the Loop. You'll have to keep a copy of the menu to remind yourself that you aren't spending a fortune for quality Italian. Neapolitan pizzas are only $12, and most of the pastas are too. Plus, the portions are big enough to take leftovers home for yet another delicious meal.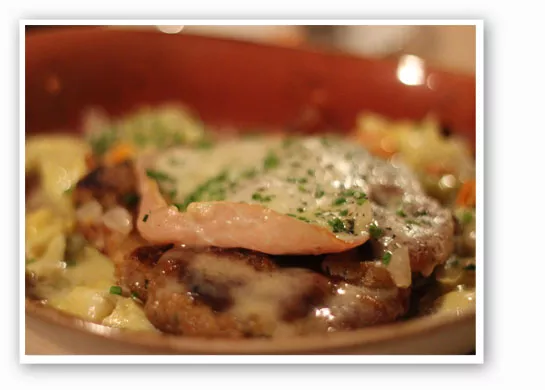 Veal piccata with prosciutto and a lemon caper sauce at Cucina Pazzo. | Nancy Stiles
Cucina Pazzo (392 North Euclid Avenue; 314-696-8400)
Cucina Pazzo isn't strictly Italian (hello, mini corn dogs!), but the housemade pasta is worth the trip alone. The emphasis is on several different courses, not just appetizers, entrees and desserts. Chef Justin Haifley brought many of his fan-favorite dishes over from the Tavern and gave them an Italian twist, like his swordfish. Snag housemade ricotta gnudi with tomato confit, basil and peccarino Romano for just $12.
Spaghetti and meatballs made with imported San Marzano Tomatoes and extra virgin olive oil. | Jennifer Silverberg
Filomena's Italian Kitchen (9900 Manchester Road, Glendale; 314-961-9909)
Filomena's is not the place to be wined and dined. But if you're looking for a Sunday-night supper worthy of Mom's home cooking, you've found the right spot. The menu is small, but don't miss the signature arancini or the cheese-oozing lasagna. Our favorite is the "Fil's Gerber," a sandwich that envelopes ham and cheese in a decadent garlic bread -- it will change your life.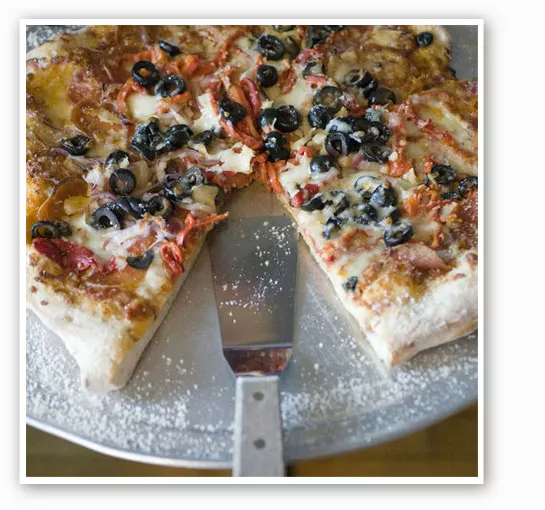 The "Pizza Supreme" at Anthonino's: mozzarella cheese, black olives, roasted peppers, red onions and pepperoni. | Jennifer Silverberg
Anthonino's Taverna (2225 Macklind Avenue; 314-773-4455)
Anthonino's is not a legend in Hill terms, but it will be someday. Opened in 2003, the restaurant combines the Greek and Italian heritage of its owners, Anthony and Rosario Scarato, in a delightful way. The pizza comes with a thick crust, a smattering of sauce under gooey mozzerella and perfectly proportioned toppings. On the Greek side, the gyro features lightly seasoned spit-roasted lamb and beef inside a warm pita, with red pepper and crumbled feta cheese.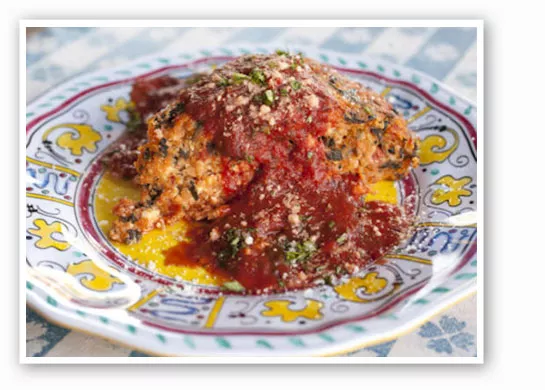 Adriana's. | Sarah Rusnak
Adriana's (5101 Shaw Avenue; 314-773-3833)
Adriana's is only open for lunch -- it's the definition of no-frills. But that hasn't kept it from being one of the best-loved spots in St. Louis. The sandwiches are wonderfully oversize Sicilian favorites like eggplant caponata, mostaccioli and salsiccia. You'll have to wait in line, but trust us, it's worth it.
Gut Check is always hungry for tips and feedback. Email the author at nancy.stiles@riverfronttimes.com or follow her on Twitter.
---