Photos by Mabel Suen
Spare No Rib's "SNR Plate" with two ribs, carnitas and fish tacos and cornbread.
Barbecue and Latin American food seems like an odd pairing at first glance, but Spare No Rib (2200 Gravois Avenue; 314-202-8244) intends to prove otherwise. In early November, the renovated Polar Wave Ice and Fuel Company building re-opened one of its formerly vacant spaces with the new restaurant, serving up "BBQ, beer and tacos."
Most recently, the space on Gravois Avenue was occupied by Bittersweet Bakery, which closed in 2011. Spare No Rib is owned by Lassaad Jeliti, who also works with Bar Italia. Jeliti operates Spare No Rib with business partner Faysal Haloul and chef Francisco Lopez.
Jeliti, a native of Tunisia, originally came to St. Louis to study at Washington University and eventually utilized his degree to teach mathematics.
"I've been in this business for a long time," he says. "While going to school, I was working at Bar Italia and became a part of the family. They took me under their wing -- I'm basically a brother from another mother."
The 40-seat restaurant offers a variety of options including everything from American-style soups, salads and sandwiches to its specialties: tacos, sopes, ribs and accompanying barbecue sides. The "SNR Plate" ($14) claims to combine the "best of both worlds" with two ribs, two tacos and one side.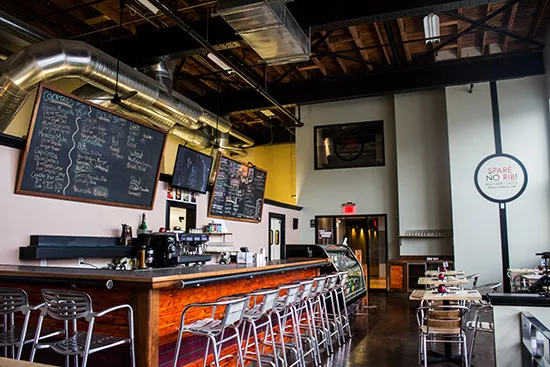 A fuller view of the space.
"The genesis was that I worked a guy named Dennis Marchato at Bar Italia [currently of Smoking Barrels] who started out with Bandana's at their first store. I love Mexican food and thought it was a great idea to mix these two things," says Jeliti. "The flavors complement each other very well. I also like the idea of having fast, fresh street food. I'm drawn to that where I came from in Tunisia. You can have a meal from stall to stall in little dishes. Tacos remind me of that. They're easy and simple."
Spare No Rib offers a full bar complete with local microbrews, Mexican sodas, cocktails and even espresso. Its current hours are Monday through Saturday from 11 a.m. to 9 p.m. For more information and the full menu, visit Spare No Rib's website and Facebook page.
Click through for more photos.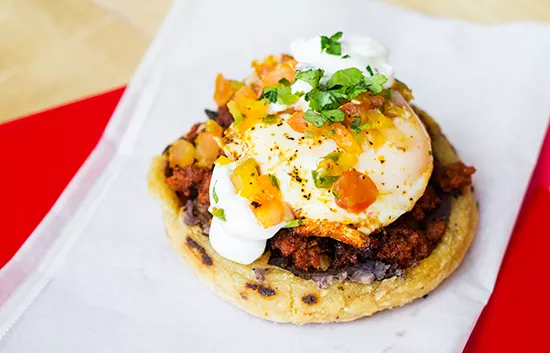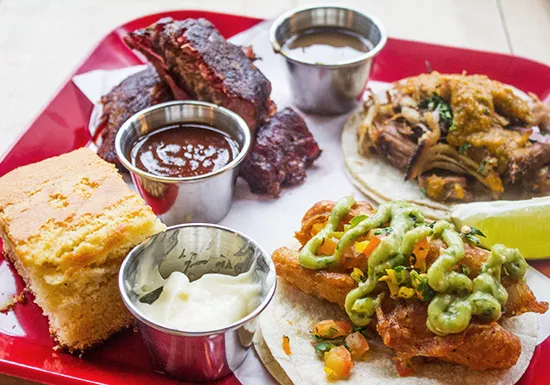 Another look at the "SNR Plate."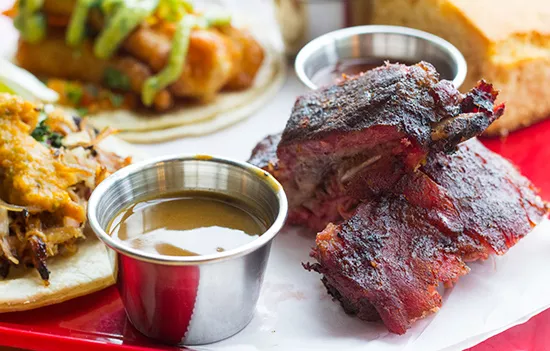 A closer look at those ribs.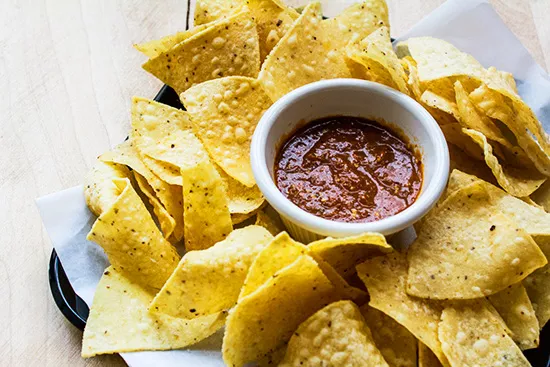 Chips and salsa precede each meal.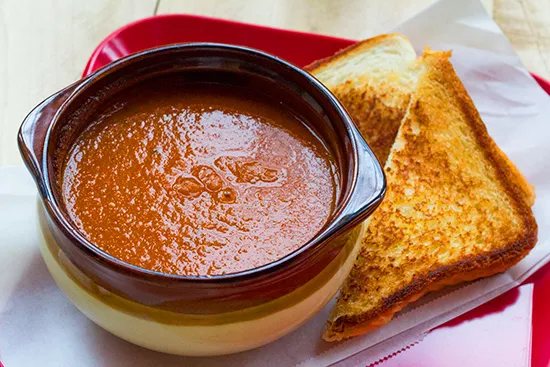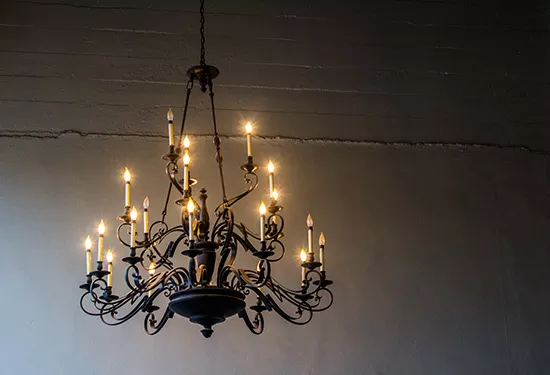 The space boasts high ceilings.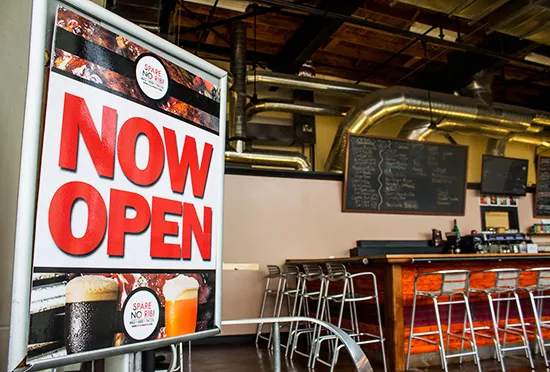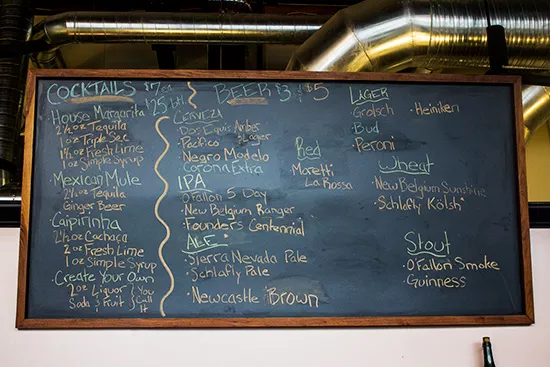 Located on Gravois Avenue.