Inside Taha'a Twisted Tiki. | Gamlin Restaurant Group
Just months after they debuted Gamlin Whiskey House in the Central West End, brothers Lucas and Derek Gamlin are opening Taha'a Twisted Tiki, an island-themed bar and restaurant in the Grove at 4199 Manchester Road. Gamlin Restaurant Group also owns Sub Zero Vodka Bar.
See also: First Look: Gamlin Whiskey House Juxtaposes Cool Cocktails with Hot Bourbon-Infused Food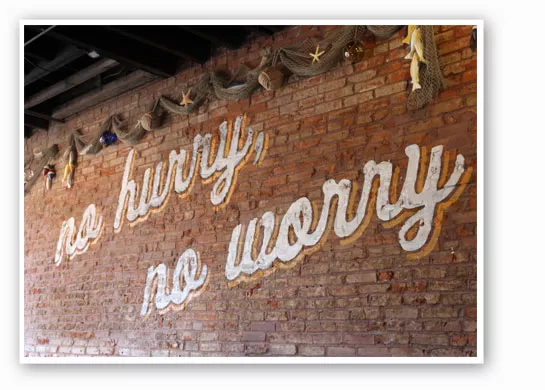 Inside Taha'a Twisted Tiki. | Gamlin Restaurant Group
Similar to Gamlin's emphasis on whiskey, Taha'a will have over 150 types of rum and classic rum cocktails like Mai Tais and Rum Runners. The menu will feature traditional Polynesian food and "island skewers." The patio will be open year-round with a fire pit and tiki torches.
"Our plan is to create another destination spot in The Grove. We want guests to arrive at Taha'a, forget about the stress of the day and relax while enjoying a great island cocktail with tastes of the tropics," Derek Gamlin said in a statement. "We are seeing a national resurgence of the tiki concept, and are excited to bring it to the thriving Grove neighborhood in St. Louis."
Taha'a Twisted Tiki will open 4 p.m. to 1:30 a.m. Monday through Saturday. The grand opening celebration is set for Tuesday, January 21. Keep your eyes out for a first look, and check out Taha'a's Facebook page for more info.
Gut Check is always hungry for tips and feedback. Email the author at nancy.stiles@riverfronttimes.com or follow her on Twitter.
---