New Year's Eve can be fun and cheap. | Kholood Eid
New Year's Eve is quickly approaching. Unfortunately, parties for the night can run you $100 per person at the very least. Sure, you get an open bar, but some of us are looking to be a little more economical. Check our picks for the best New Year's Eve on a budget, and let us know what you'll be up to!
See also: New Years Eve in St. Louis: 6 Spots to Ring in 2014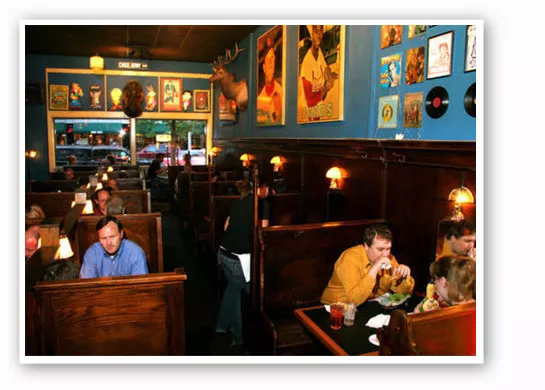 Blueberry Hill (6504 Delmar Boulevard, University City; 314-727-4444)
Blueberry Hill doesn't have anything crazy going on, but that's just the way the Loop mainstay likes it. It'll be open regular hours (11 a.m. to 1:30 a.m.) with the full menu, and "no pricey surcharges." If you want, you can see Joe Dirt in the Duck Room with an open bar, champagne toast and party favors starting at 8 p.m. for $40. Get tickets here.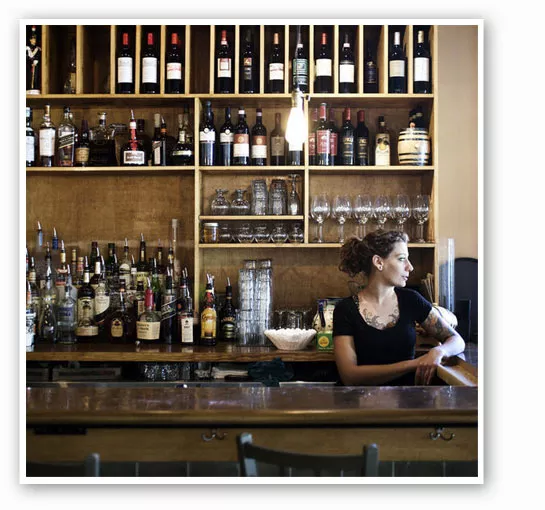 The bar at Mad Tomato. | Jennifer Silverberg
Mad Tomato (8000 Carondelet, Clayton; 314-932-5733)
Ring in the New Year Italian-style at Mad Tomato. For $40 per person or $75 per couple, enjoy appetizers from 6:30 to 7:30 p.m followed by a buffet. Of course, there's a champagne toast at midnight and beer and wine specials all night. Call 314-932-5733 for reservations.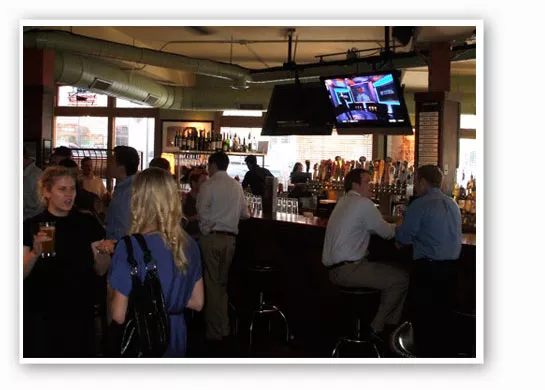 Inside Bar Louie. | Kristen Klempert
Bar Louie (110 South Kirkwood Road, Kirkwood; 314-238-2300) (14 Maryland Plaza; 314-678-3385)
At both locations (and those around the country), the New Year's Eve party starts at 9 p.m. and includes food and drink. For $45, there are cocktail from 9 p.m. to midnight, a champagne toast and a breakfast buffet starting at midnight. You can get tickets at the Kirkwood and Central West End locations.
You can't get a better deal than Nick's. | Laura Ann Miller
Nick's Pub (6001 Manchester Avenue; 314-781-7806)
Good old Nick's Pub. It's $10 at the door for $2 you-call-its from 9 p.m. to 1 a.m. There will be a food buffet from 9 p.m. to 11 p.m. and a champagne toast at midnight. The Town Drunks will be playing on the patio from 10 p.m. to 2 a.m. Plus, if you reserve your spot ahead of time, you'll get a bottle of champagne for your table.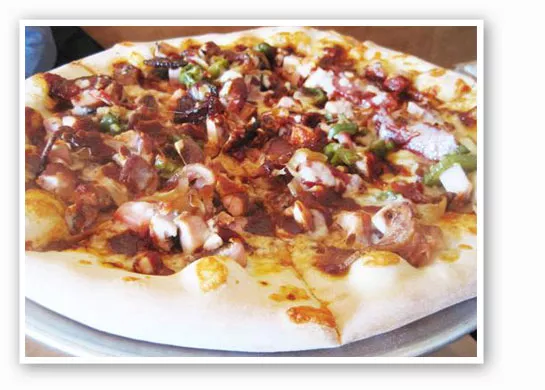 The pizza is just one of perks for New Year's Eve. | Ian Froeb
Onesto Pizza and Trattoria (5401 Finkman Street; 314-802-8883)
Lots of places are having buffet on New Year's Eve, but Onesto's may be the big Kahuna. At $55 (and $60 at the door), it's the most expensive on our list. But the ticket price gets you an open bar (with Onesto's famous sangria), a champagne toast and a buffet. Items include seafood risotto, beef carpaccio, Cornish game hen, mushroom and goat cheese tarts, and of course, pizzas and more. Call 314-802-8883 for tickets.
Gut Check is always hungry for tips and feedback. Email the author at nancy.stiles@riverfronttimes.com or follow her on Twitter.
---