Steak and spinach salad with feta at Mathew's Kitchen. | Jennifer Silverberg
Christmas is already stressful enough. Several fantastic restaurants will be open, offering delicious dinners. Pick from prix fixe or a full menu. Before you criticize us for "promoting" restaurants being open on Christmas Eve, keep in mind that it's a tradition for many people. If you're looking for a great dinner to get the in-laws out of the house, look no further.
See also: Local Holiday Gifts for Your Favorite Foodie
If your holiday includes a lot of wine... | Nancy Stiles
Balaban's Wine Cellar & Tapas Bar (1772 Clarkson Road, Chesterfield; 636-449-6700)
It may not be the original, but Balaban's still has an excellent wine list. Enjoy some of the classic dishes and standard bistro fare with reasonably priced-wines. Short on Christmas gifts? Take some bottles home with you, too.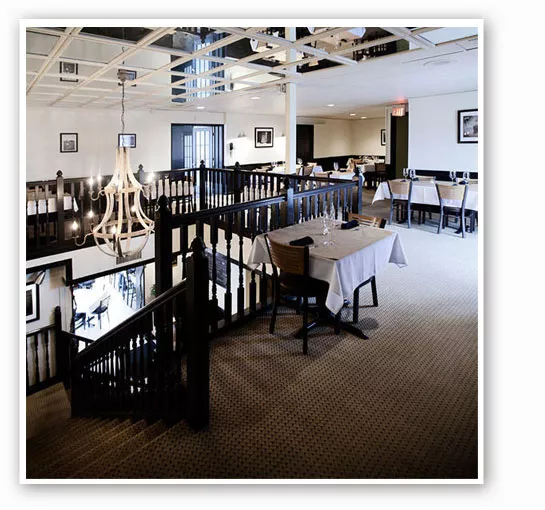 The upstairs dining room at Mathew's. | Jennifer Silverberg.
Mathew's Kitchen (5625 Hampton Avenue; 314-351-1700)
Mathew's Kitchen is offering three courses for $50 per person -- and you even get choices! Start with French onion soup or winter salad, which is bibb lettuce, dried cherries, toasted nuts, oranges, feta cheese and Mayfair dressing. For the second course we'd go with the braised lamb shank with roasted vegetables and barley, but you can also get butter poached shrimp, herb roasted chicken with cranberry sauce and cornbread stuffing, or prime rib. Finish up with a homemade half-baked turtle brownie with peppermint ice cream.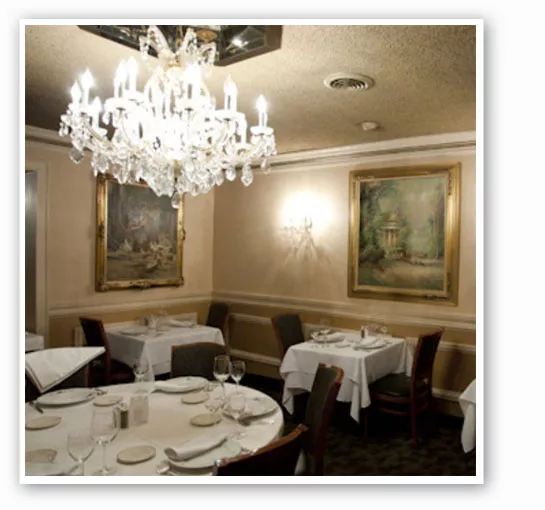 Fine dining is not a joke, son. | Sarah Rusnak
Giovanni's on the Hill (5201 Shaw Avenue; 314-772-5958)
Giovanni's is a Hill institution. Impeccable white tablecloths, deferential waiters, perfect Alfredo sauce, and a famous guest list to boot. Giovanni's counts multiple presidents, Oprah and even Frank Sinatra as guests over the past 40 years. Try the veal chop with black truffle sauce or the lobster risotto. It's the place for fine dining, Italian or not -- consider it the little black dress of restaurants.
OK, it might be to cold to eat out here. | Laura Miller
Cielo (999 North Second Street; 314-881-5800)
Get a last meal from chef extraordinaire Fabrizio Schenardi before he departs for Orlando. He's made Cielo more than just a hotel restaurant. It has one of the best views in the city and a menu to match. Make reservations here or call 314-881-5800.
Gut Check is always hungry for tips and feedback. Email the author at nancy.stiles@riverfronttimes.com or follow her on Twitter.
---