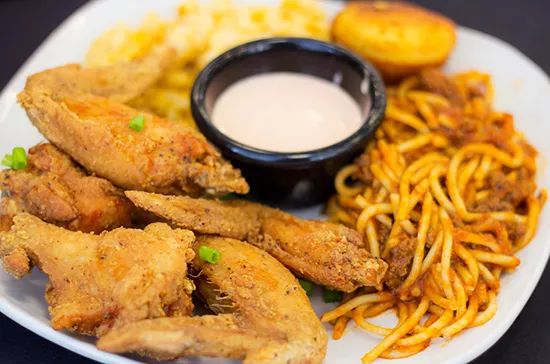 Photos by Mabel Suen
A plate of Yummies' soul food with chicken wings and spaghetti.
Any given day at Yummies features something a little different, but patrons can depend on some freshly fried chicken in some form no matter what. Thursdays plate up chicken & dumplings as an option; Mondays feature smothered pork steaks, meatloaf and mostaccioli; Saturdays have all kinds of barbecue smothered sweet, sticky sauce -- the list goes on.
As reported recently in Gut Check, Yummies Restaurant (2800 Olive Street; 314-696-2444) recently made a comeback nearly a year after a fire destroyed its building. Gut Check follows up with a look at its interior and offerings.
See also: Yummies Soul Food to Reopen Over a Year After Devastating Fire
The restaurant, located in downtown St. Louis, still features those original daily specials once offered at its initial location in south city. During lunchtime, get one meat option and two sides for $6.99. For dinner, get one meat option and three sides for $10.99.
Sides also vary by day and include a long list humble home-cooked classics: sweet potatoes, spaghetti, corn bread, mac and cheese, and much more. For dessert, our server recommends the house specialty: fat-free, sugar-free banana pudding.
Co-owners Jacqueline and Nathaniel Phillips.
On a busy Saturday afternoon, husband-and-wife duo Jacqueline and Nathaniel Phillips keep trays of barbecue and homestyle sides coming out of the kitchen to accommodate a sizable party. A few individuals wander in for a late lunch, and servers clad in button-ups and black ties usher out hot plates of food.
"It's the same way here. Everyone's always welcome," Phillips told Gut Check in a past interview. "We want people to feel like part of the family and enjoy themselves while they're eating. And hopefully this time next year we'll be opening a Yummies 2!"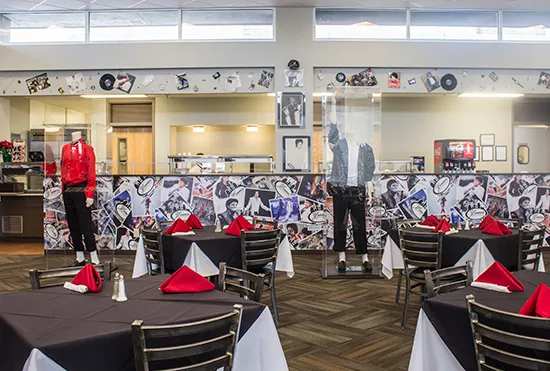 The restaurant's Michael Jackson-themed decor.
The interior of Yummies features Michael Jackson memorabilia, and cafeteria-style service is available for larger groups. Yummies is open on Sunday, Monday, Wednesday and Thursday from 11 a.m. to 8 p.m. and Friday and Saturday from 11 a.m. to 10 p.m. For the full menu, visit Yummies' web site.
Click through for more photos.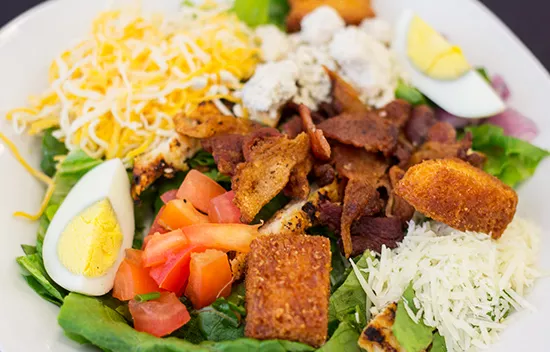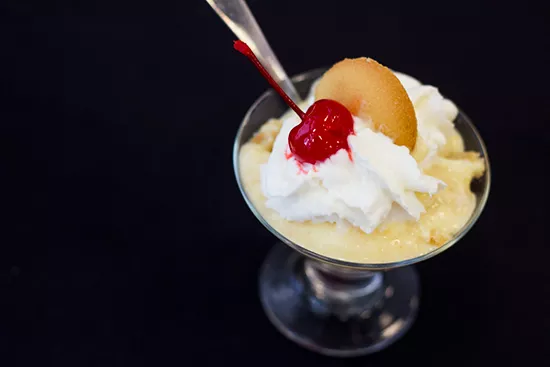 A small serving of Yummies' signature banana pudding.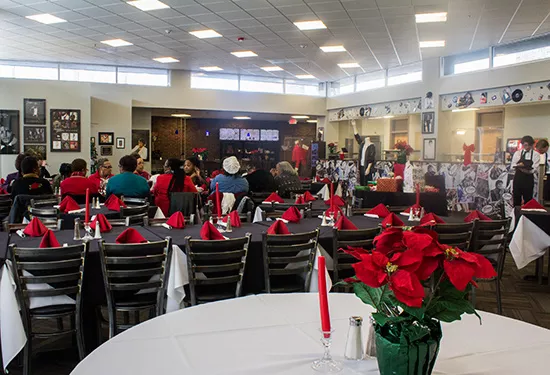 A party congregates for a lunch-time celebration on a Saturday afternoon.
Looking out from one corner of the dining room.
A bar on the other side of the room.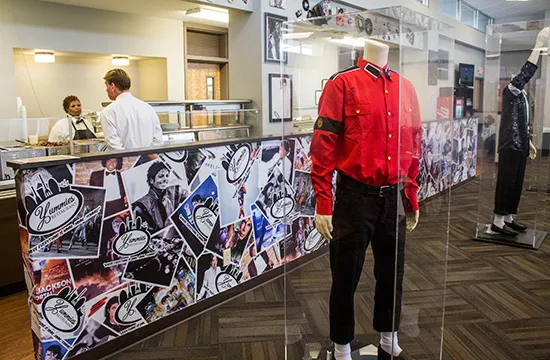 Another close-up of the decor.
You're going to need these after diving in to a plate of Yummies.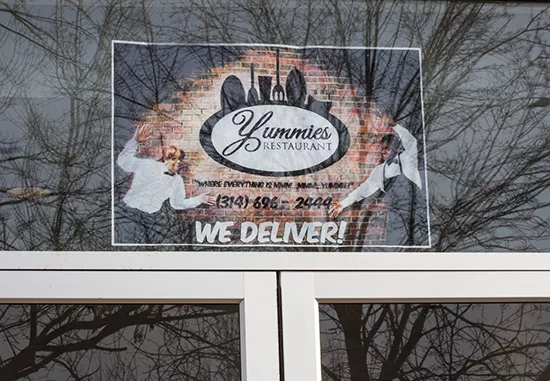 Just look for the signage.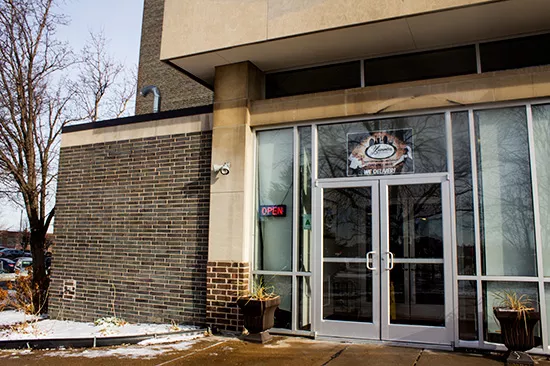 See also: - First Look: Smalls Tea & Coffee - First Look: Station House - First Look: Adam's Smokehouse