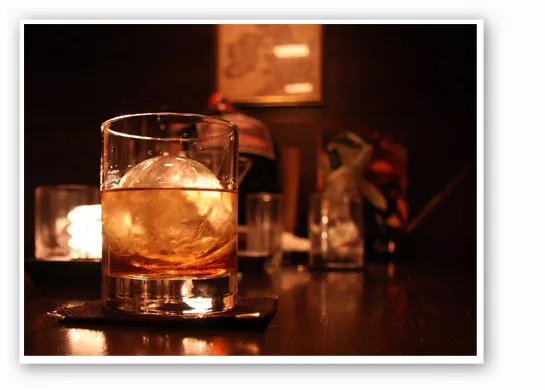 Move over, Maplewood and the Central West End -- there's another whiskey bar in town. After a weekend of soft openings, The Whiskey Ring opens Tuesday afternoon, December 17, at 2651 Cherokee Street. Former Off Broadway bartenders Jason Matthews and John Joern found the space a few months ago through a friend.
See also: Gamlin Whiskey House Debuts Whiskey Sommelier and Tastings in Central West End
"I don't know if I had it filed under pipe dream or long-term dream, but it was always there," Joern tells Gut Check of their idea to open a bar together. "We always knew we could do something like that but the timing was the thing. We didn't know it would fall into our lap like that. We just mustered everything we had and put it together."
Joern says the name was found through researching old crime stories. The Whiskey Ring was one of the Grant administration's biggest scandals. In 1875, the Secretary of the Treasury organized a raid on a vast network of distillers, politicians, distributors and more conspired to cheat the government out of tax revenue -- and it was based right here in St. Louis.
The bar has over 50 kinds of bourbon, rye and scotch, but Joern hopes to be at over 100 soon. At first, the cocktail list will be pretty classic -- Manhattans, Old Fashioneds -- but will diversify as The Whiskey Ring gets to know the neighborhood and vice versa. All drafts will be local (Schlafly, Civil Life, Four Hands, etc.) and mostly boutique spirits.
"The idea is like our whiskey -- we want people to try new things," Joern says. "So we'll have one very common type of spirit, like Captain Morgan, and then next to that, maybe something someone has never heard of like El Dorado."
Joern describes the decor as "wood-oriented," 90 percent of which is reclaimed. The place was entirely gutted and Joern and Matthews built everything themselves.
"There's a very antique feel to the place. When you think whiskey, immediately you think old-timey. You think of a cowboy saloon, the hills of the Appalachian Mountains. It directly relates to whiskey," Joern says. There's no food just yet, but The Whiskey Ring is working with nearby restaurants to work out some sort of delivery deal. It will be open Tuesday through Sunday from 4 p.m. to 1:30 a.m.
"It's high class alcohol with a low brow feel. We're very relaxed here," Joern says. "We're not a pretentious scotch bar. We're a south city dive with fancy liquor."
An earlier version of this story misspelled Joern.
Gut Check is always hungry for tips and feedback. Email the author at nancy.stiles@riverfronttimes.com or follow her on Twitter.
---