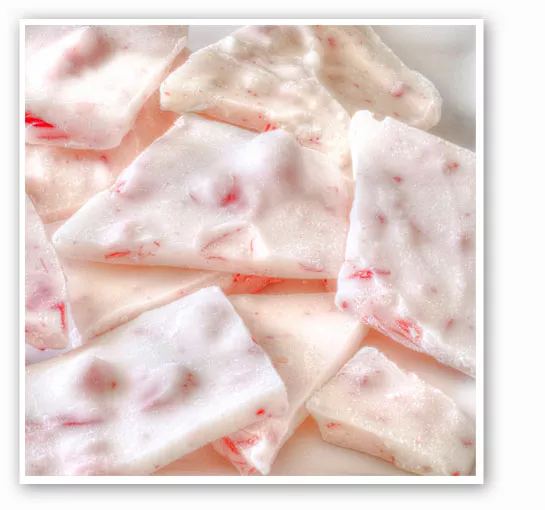 Thanksgiving may be the holiday focused on food, but Christmas is a close second. There are so many treats to be had: baked goods, chocolates, peppermint, coffee. We know how y'all love to buy local, so we rounded up some great holiday gifts from local restaurants, shops and cafes. Your friends will thank you when they unwrap a delicious, hand-made goodie instead of a Starbucks gift card.
See also: Call for Submissions: Send Gut Check Your Gingerbread House Photos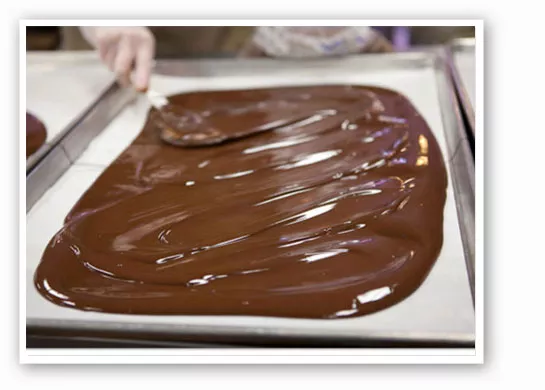 Chocolate porn. | Crystal Rolfe
Kakao Chocolate (7272 Manchester Road; 314-645-4446)
Christmas is in full swing at Kakao Chocolate. The packaging is so cute you won't even have to wrap it. Pick up chocolate snowflake lollipops, peppermint bark, hot chocolate mix, licorice buttons, even a chocolate tool set and a five-pound Christmas goose. There are chocolate reindeer, chocolate snowmen, chocolate bark, chocolate everything. Kakao really is a one-stop Christmas chocolate shop.
Gift packages galore at Chouquette -- treat yourself, too. | Mabel Suen
La Patisserie Chouquette (1626 Tower Grove Avenue; 314-932-7935)
The piece de resistance at Chouquette is the gingerbread house. You can buy a kit with all the trimmings or a pre-made masterpiece. There's hot cocoa, eggnog cheesecake, eggnog creme-filled choux and more. Owner Simone Faure is also offering a bevy of pre-made mixes perfect for gifts, like cookie mix, alcohol-free baking syrups and hand-blended spices. You can even drop off a letter to Santa -- maybe pick up some treats for him while you're there.
Chocolate Santas aren't the only giftable treat. | Laura Miller
Crown Candy Kitchen (1401 St. Louis Avenue; 314-621-9650)
Two words: chocolate Santas. There are chocolate snowmen, too, and chocolate angels. The best part is they aren't hollow like those Easter bunnies you got as a kid. They are solid chocolate. Give that to your six-year-old nephew and blow his mind.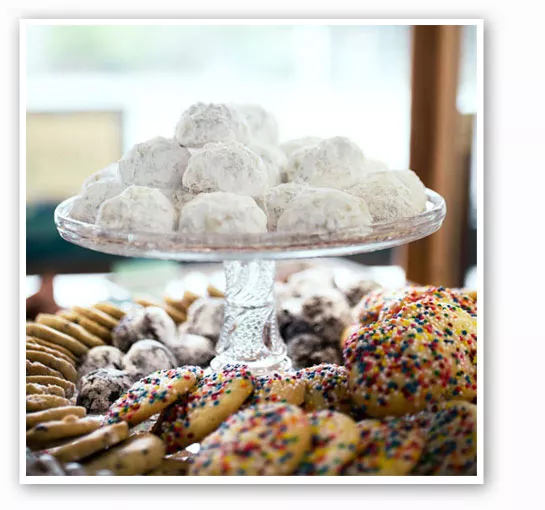 Cookies at Pint Size Bakery. | Jennifer Silverberg
Pint Size Bakery (3825 Watson Road; 314-645-7142)
Pint Size is taking Christmas very seriously. There are Christmas cookies and cupcakes, of course, but decorated gingerbread, Christmas trees made out of gingerbread, vanilla and gingerbread spice jars and hand-made coffee cup sweaters. Pint Size is also offering special items for pre-order for your Christmas celebration -- check out the list here.
The Block's sauces, spices and jams are perfectly giftable. | Jennifer Silverberg
The Block Restaurant and Butcher Shop (146 West Lockwood Avenue, Webster Groves; 314-918-7900)
This gift isn't exactly Christmas-themed, but pretty much every meat-eater will love this stocking stuffer. The Block has bacon candy for three dollars a pop. Try the bacon jam, The Block's original spices or sauces, too, for the grillmaster in your life. Us? We'll take the candy, please and thank you.
Gut Check is always hungry for tips and feedback. Email the author at nancy.stiles@riverfronttimes.com or follow her on Twitter.
---