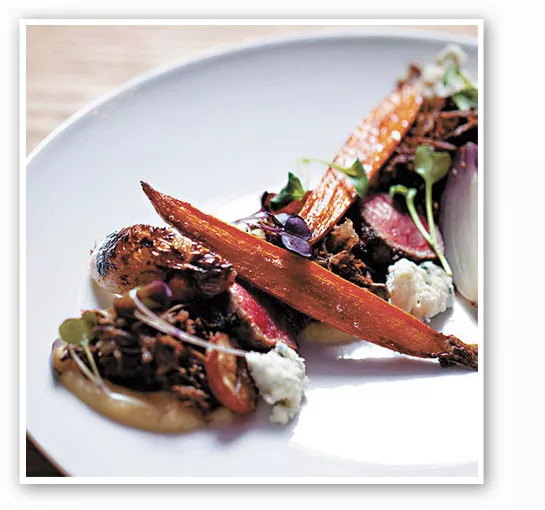 Parsnip miso, root vegetables, pearl onion and Maytag blue cheese at Little Country Gentleman. | Jennifer Silverberg
One of the best restaurants to open last year, Mike Randolph's Little Country Gentleman (8135 Maryland Avenue, Clayton; 314-725-0719) announced on Facebook yesterday that it will close January 11. His adjoining breakfast spot, Half & Half, will remain open as far as we know. We left a message for Randolph for comment; we'll update when we hear from him. Check out the full announcement after the jump.
See also: Esprit de Course: Little Country Gentleman's grand tasting menu lays down the gauntlet
Gut Check is always hungry for tips and feedback. Email the author at [email protected] or follow her on Twitter.
---