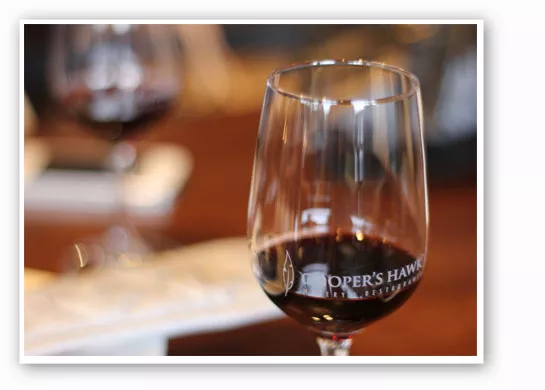 All of Cooper's Hawk's wines are in-house. | Nancy Stiles
Cooper's Hawk Winery & Restaurant (1146 Town and Country Crossing Drive, Town & Country; 636-489-0059) will open to the public on Thursday, December 12. It's the latest suburban winery in St. Louis, though unlike Edgewild in the Chesterfield Valley, this one's actually a chain across a few states. CEO Peter D'Amelio told us back in October that it doesn't feel like a chain though -- the whole point is to make wine tasting accessible.
See also: Cooper's Hawk Brings Napa-Style Winery to Town & Country
"People always say, 'You'll never succeed unless you offer wine from other companies,' and we've heard that. It's our fourteenth restaurant, and we still have not seen the need to bring anyone else's wine in because we have something for everybody," he said.
In addition to the restaurant, bar and tasting room, Cooper's Hawk also has a wine club. There will be a line of proprietary products made with its wine later this year, like merlot-based marinara and wine-infused chocolates available at the restaurant. We stopped by for lunch; dinner service is available, too. Or, if you prefer, you can simply have a tasting. Call 636-489-0059 for reservations.
The cheese and fruit board. | Nancy Stiles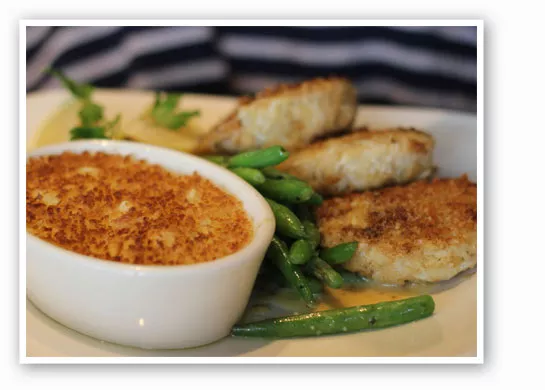 Crab cakes with green beans and potatoes. | Nancy Stiles
Warm pretzel bread. | Nancy Stiles
Continue for more photos.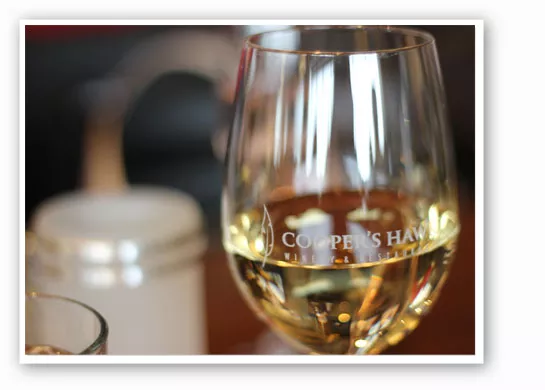 The unoaked Chardonnay. | Nancy Stiles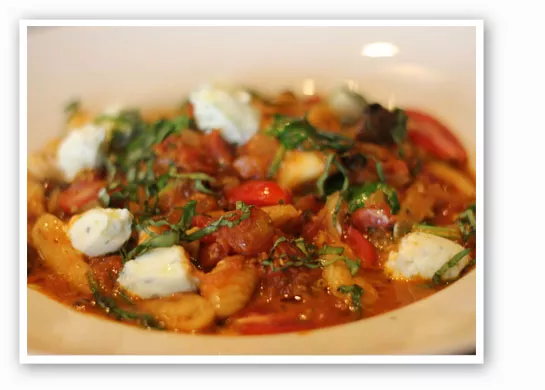 Gnocchi with braised fennel and herb ricotta dolce. | Nancy Stiles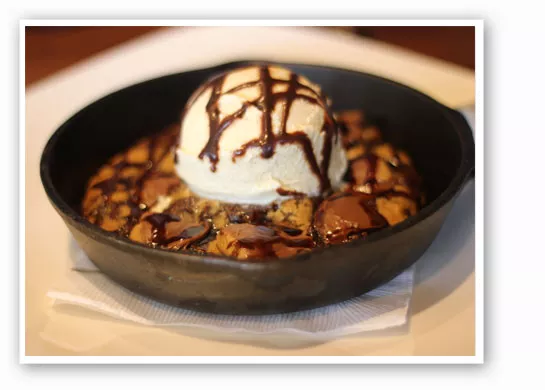 The Reese's ice cream cookie. | Nancy Stiles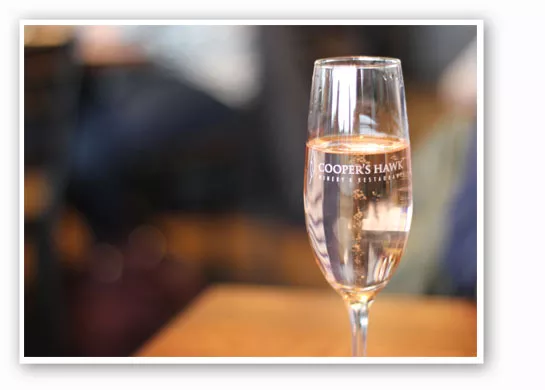 The sparkling peach wine. | Nancy Stiles
Gut Check is always hungry for tips and feedback. Email the author at nancy.stiles@riverfronttimes.com or follow her on Twitter.
---