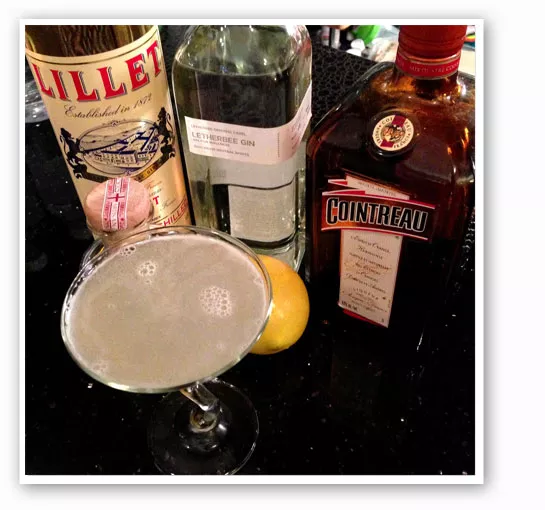 It may be hard to believe now, but there was a time when our crazy country actually banned the production, sale and consumption of alcohol. How it happened is a weird and complicated story involving Congress, the Temperance Movement and a bunch of party poopers. But, on December 5, 1933, after more than a decade as what would (ironically) become known as one of America's drunkest, most depraved, violent and glamorous eras, the 21st Amendment was ratified, and Prohibition was over.
See also: Drinking Bathtub Gin and Other Prohibition-Era Cocktails with Distilled History
We've got some ideas on how to celebrate at home, plus two Repeal Day parties that are sure to be the bee's knees.
First we talked to Distilled History's Cameron Collins, the man who introduced us to bathtub gin in the first place. He suggested referencing The Savoy Cocktail Book, written in 1933 by Harry Craddock. Craddock left the United States to become a bartender at the Savoy Hotel in London because of Prohibition.
The Savoy popularized the French 75 (one of our favorites), as well as the Sidecar and the Corpse Reviver No. 2. It's meant to, yes, revive one's corpse after a night of heavy drinking -- Craddock recommends drinking it before 11 a.m. You can also get one at DeMun Oyster Bar. Of course, there's always the martini.
"Although it was first 'invented' in the 19th century, the martini really became the king of cocktails during Prohibition," Collins says. "My guess is that is because gin was easier to get your hands on than whiskey. It's said that FDR celebrated the end of Prohibition by drinking a dirty gin martini."
If you don't think you can mix up some drinks yourself, stop by Bar Louie (multiple locations) or Elaia & Olio (1634 Tower Grove Avenue; 314-932-1088) for Repeal Day parties. For the latter, dress up in your flapper best and enjoy drinks and dancing. Plus, as its Facebook page points out, Olio was built in the 1930s, so you're being totally authentic! Bar Louie will be blaring the jazz and serving the French 75, Irish and the Sidecar.
Continue for drink recipes!
French 75 2/3 gin 1/3 lemon juice 1 spoonful powdered sugar
Pour into tall glass containing cracked ice and fill up with champagne.
Sidecar 1/4 lemon juice 1/4 Cointreau 1/2 Brandy
Shake well and strain into a cocktail glass.
Corpse Reviver No. 2 1/4 wine glass lemon juice 1/4 wine glass Kina Lillet 1/4 wine glass Cointreau 1/4 wine glass dry gin 1 dash absinthe
Shake well and strain into a cocktail glass. Four of these taken in swift succession will unrevive the corpse again.
Savoy Martini 1/3 French vermouth 2/3 dry gin
Shake well and strain into a cocktail glass.
Gut Check is always hungry for tips and feedback. Email the author at nancy.stiles@riverfronttimes.com or follow her on Twitter.
---