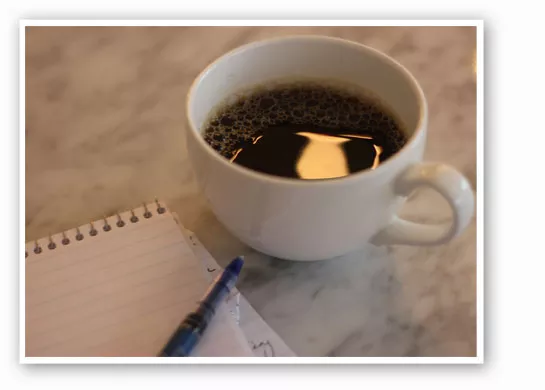 Where should we get our next cup of joe? | Nancy Stiles
Coffee is totally the most important meal of the day. Luckily for St. Louis, it seems craft coffeehouses are popping up even quicker than craft breweries. We know the heavy-hitters -- Kaldi's, Sump -- but we always love a new brew. Vote for one of four reader nominations or write in your own suggestion after the jump.
See also: The 10 Best Coffee Shops in St. Louis
La Cosecha Roasters (7360 Manchester Road, Maplewood; 314-991-0049)
zmanator: La Cosecha is the most underrated coffee shop in St. Louis. They fresh roast on site, so you know your coffee is fresh. They source their beans from exotic locales around the globe and turn it into something amazing. My favorite is their Papua New Guinea (PNG). Agree with the op "Awesome stuff!"
More Than Coffee (14240 Manchester Road, Ballwin; 636-591-3333)
bethvh4: More Than Coffee on Manchester. Not only does Sam serve great coffee, he always says something to brighten my day! I have been known to stop by when I needed cheering up more than perking up. And he trains disabled workers to enter the food service industry. What more could we ask from a local shop. Did I mention his charitable donations?
Northwest Coffee Roasting Company (8401 Maryland Avenue, Clayton; 314-725-8055) and (4251 Laclede Avenue; 314-725-8055)
comeonmegan: I nominate Northwest Coffee and Comet Coffee
Gelateria del Leone (3197 South Grand Boulevard; 314-776-3500)
tontitown: Gelateria del Leone doesn't get enough love for the coffee side of their menu. It is consistently good.
Continue to vote!
Gut Check is always hungry for tips and feedback. Email the author at [email protected] or follow her on Twitter.
---