All photos by Mabel Suen
Signature cocktails: "Honey Island" ($10) with hazelnut- and vanilla-infused Dewar's Honey scotch whiskey and "Peachy Keen" ($10) with Buffalo Trace bourbon, fresh peach and cinnamon.
When it comes to whiskey, Gamlin Whiskey House (236 North Euclid Avenue; 314-875-9500) doesn't mess around. Upon entering the Central West End restaurant, guests are greeted and seated by a friendly host who grabs one of several specially etched wooden boxes off of a wall containing dozens of identical kits before signaling toward a table. Slide the top off and three menus await inside: cocktails, wine and, of course, whiskey.
See also: Gamlin Whiskey House to Open in September
With more than 200 whiskeys available -- American, Canadian, Irish and Scottish varieties -- the selection is nothing short of astronomic, and even gastronomic, when it comes to how they are utilized on the restaurant's food menus.
Take, for instance, "A Bird in the Hand" ($13), an appetizer that brines chicken drumsticks that are later fried and tossed in sweet bourbon sauce. The dinner menu also offers bourbon hoisin glazed tuna ($26), cooked with ginger, chile garlic and lime.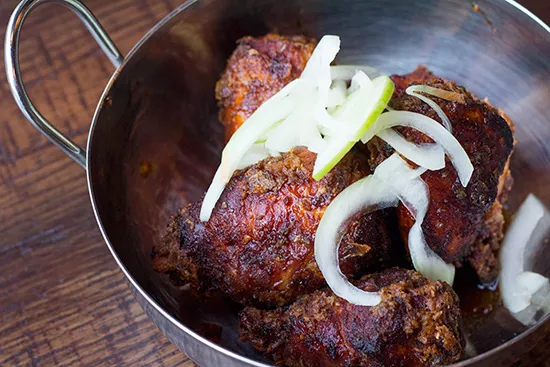 "A Bird in the Hand" appetizer.
Gamlin recruited chef Ivy Magruder to oversee its menus. The dinner menu contains appetizers, a section of soups and salads, entrees and numerous sides.
See also: Gamlin Whiskey House Debuts Whiskey Sommelier and Tastings in Central West End
For lunch, get a trio of a half sandwich, a choice of soup or salad and a side for $12. Both the lunch and late-night menus are pared-down versions of the more extensive dinner menu, but both highlight items such as a Moon Dance Farm pot pie with grass-fed beef, mashed potatoes, carrots, peas, corn and puff pastry.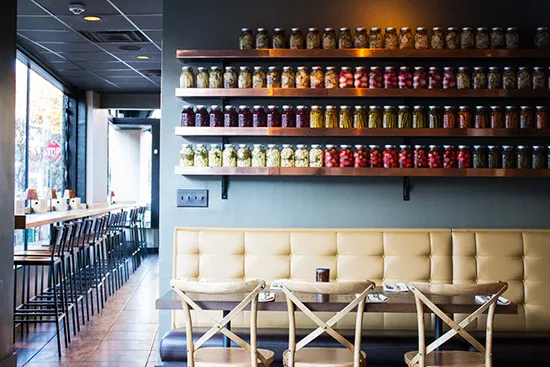 A section of the dining room.
Drinks are plentiful any time of day, including a long list of whiskey and wine by the glass and an extensive offering of cocktails. Options include classics as well as cocktails on tap -- for something different, try the "Bourbon & Bubbles" with Old Overholt Straight Rye, St. Germain Elderflower liqueur, lemon juice, cherry juice and Goose Island Sofie.
See also: Warm Up With Whiskey in the Winter This Weekend
The cocktail menu also includes more than a dozen signature drinks, slushes, "Champiskey" and dessert drinks.
Gamlin Whiskey House's current hours are Monday through Saturday from 11 a.m. to 1:30 a.m. and Sunday from 11 a.m. to 12 a.m. For more information and menus, check out the Gamlin Whiskey House website and Facebook page.
Click through for additional photos.
Black and bleu flatiron sandwich with cauliflower.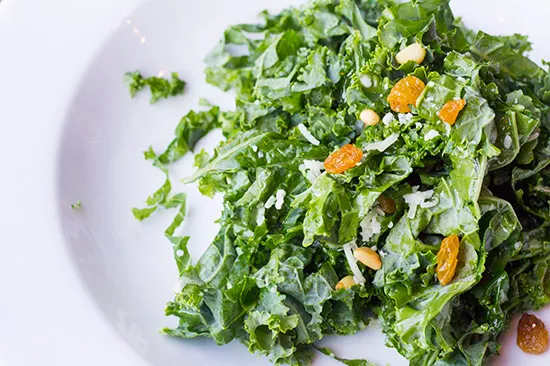 The house salad: kale chiffonade, toasted pine nuts, golden raisins, Manchego cheese, lemon vinaigrette.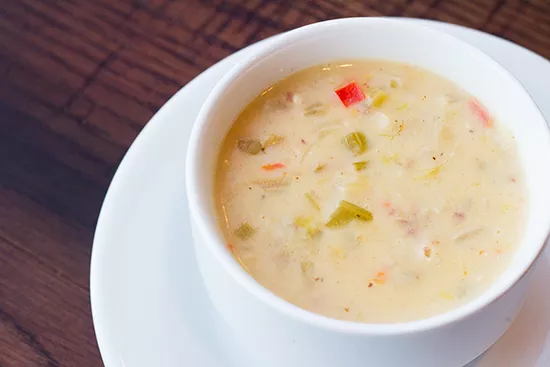 Celery and fennel chowder with shrimp and bacon.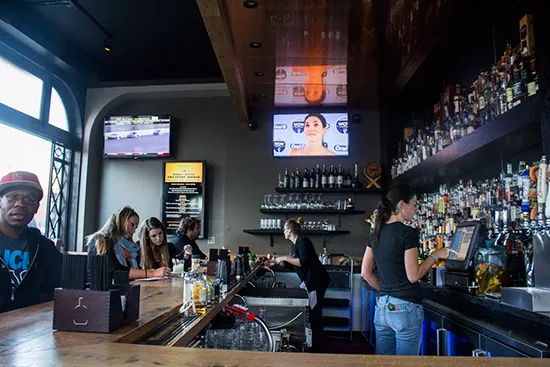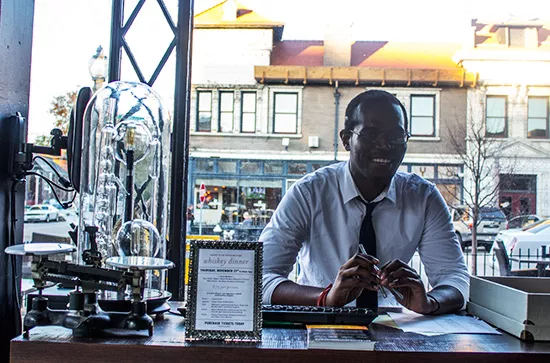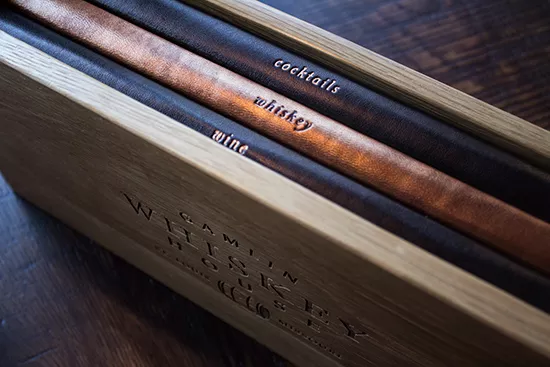 The lid slides off to reveal...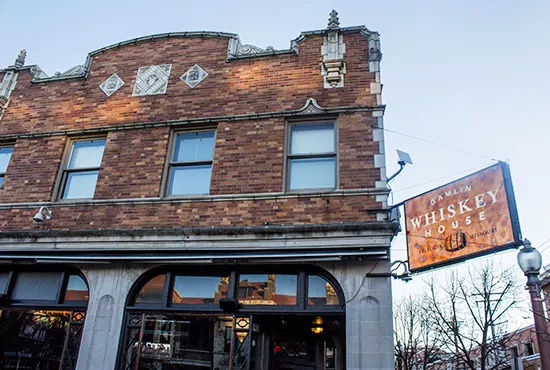 See also: - First Look: The Kitchen Sink Expands - First Look: Element's Lounge for Lunch - First Look: The Filling Station Serves Central Dairy Ice Cream
E-mail the author at mabel.suen@riverfronttimes.com.