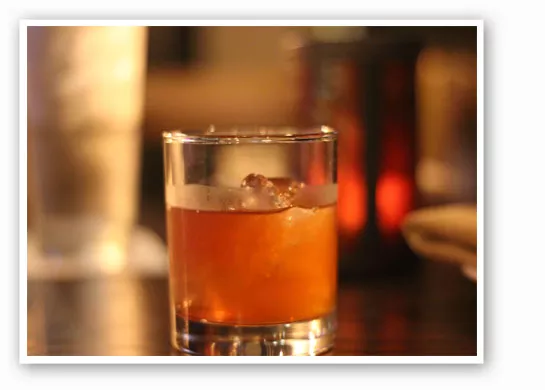 The Gamlin Manhattan, made with Basil Hayden whiskey. | Nancy Stiles
It's nothing but rain and cold this week, and honestly, a coat can only do so much. We needed something to warm us from the inside. Naturally, we turned to the experts at the new Gamlin Whiskey House (236 North Euclid Avenue; 314-875-9500) to prepare us for the more intense whiskey worship at Saturday's Whiskey in the Winter festival.
See also: Whiskey in the Winter Features Over 250 Whiskeys From Around the Globe
The evening started with a classic whiskey cocktail, the Manhattan. This iteration was made with Basil Hayden, a small-batch bourbon from Jim Beam. It's perhaps an old-fashioned drink in these days of "cocktail architects" (we have actually heard that term), and one male guest demanded to know what kind of "frou-frou" drink it was. Don Draper would be so disappointed!
Adam Harris of Jim Beam was on hand to teach us how to drink Booker's, another small-batch bourbon from the distillery. And yes -- you should put in one ice cube to release the whiskey's flavors. After the sip of Booker's, we did a shot of cheese. OK, sort of. The amuse bouche was Wisconsin cheese curds with a citrus vinaigrette in a slim shot glass. We looked really cool trying to "drink" it.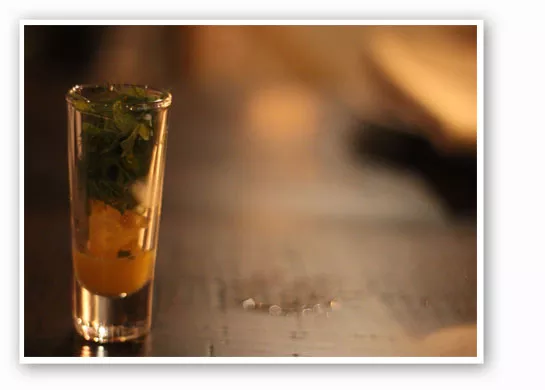 Well, it is amusing... | Nancy Stiles
Rye whiskey was next, and Jim Beam's is called ri(1). It was a bit earthier, and easy to drink, despite the strange name. It was paired with Booker's flame-grilled oysters. Next was Maker's 46, the first new product from Maker's Mark in 50 years. It's slightly spicier than the original, as Dave Pudlo, the distillery's education director explained.
After a salad of Bibb lettuce, applewood-smoked bacon, Hooks Little Boy Blue cheese, and ri(1) vinaigrette, it was onto the main course, paired with Gamlin Whiskey House Single Barrel of Knob Creek #2. The Gamlins hand-picked two barrels of Knob Creek Whiskey in Kentucky, and they promise a third is coming soon.
Chef Lisa Fernandez-Cruz came out to explain her delicious dessert, a chestnut crème brulee with rosemary poached pears and a Meyer lemon macaron. Can dessert be our favorite dish? It was served with a signature cocktail perfect for a cold winter night -- spiced, with a generous portion of Jim Beam signature, of course.
Whiskey in the Winter is unfortunately already sold out, but you can live vicariously through these photos!
Continue for photos.
Jim Beam's ri(1) rye whiskey. | Nancy Stiles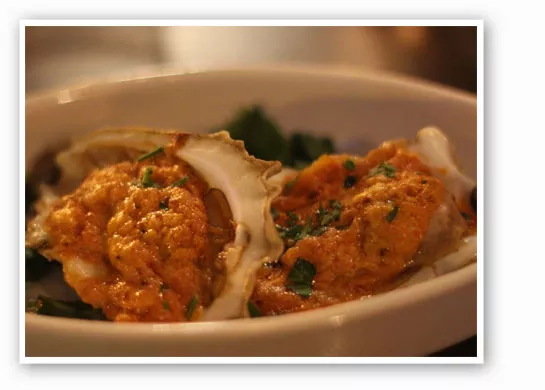 Booker's flame-broiled oysters. | Nancy Stiles
Whiskey and oysters? Yes, you can. | Nancy Stiles
The salad featured a ri(1) vinaigrette. | Nancy Stiles
Next: more food!
Maker's Mark bourbon and brown sugar flat-iron steak with apple black walnut bread pudding. | Nancy Stiles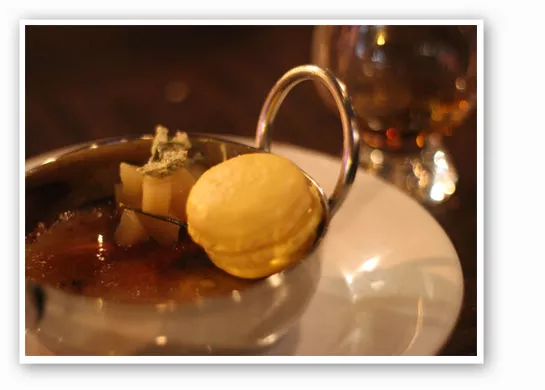 If chestnut creme brulee won't warm you up, Gamlin's Knob Creek whiskey will. | Nancy Stiles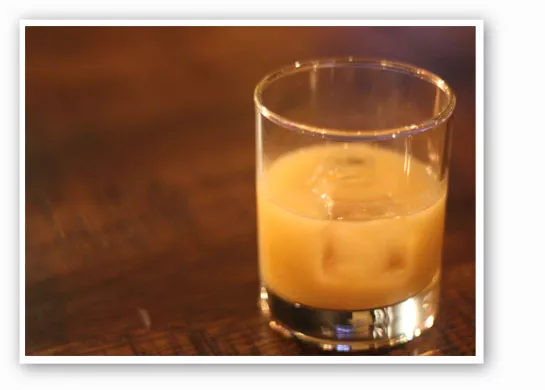 Parting shot. | Nancy Stiles
Gut Check is always hungry for tips and feedback. Email the author at nancy.stiles@riverfronttimes.com or follow her on Twitter.
---