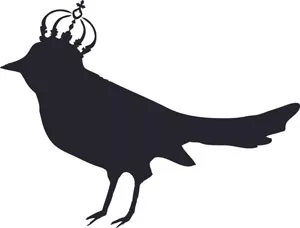 Restaurants around the country have been implementing a new controversial policy: no kids. Some places only ban children during peak hours, or only prohibit tykes under six. Understandably, the trend is controversial -- and frustrating to some parents.
The Nest (10440 German Boulevard, Frontenac; 314-494-5706), a new cafe, education center, yoga space and juice bar coming to Frontenac, is basically the exact opposite.
"We decided there was a real need for a new concept in family-friendly dining," co-owner Christina McHugh tells Gut Check. "When you look in St. Louis, [places] are few and far between. The ones they have are overstimulating spaces for kids, like Chuck E. Cheese, but it leaves a lot to be desired when it comes to the adults' experience."
See also: Salted Pig, Michael del Pietro's New Frontenac Venture, Promises Fresh, Upscale BBQ
McHugh says she and her partners found themselves wondering why there weren't restaurants or cafes with childcare like there is at many gyms and fitness centers. "How great would it be to have an indoor room where you could bring the kids with you and put them away when you are ready to eat?" she says. "It'd be really nice to have with girlfriends or even your husband and be able to eat your meal."
McHugh and partners Colleen Carlton and Carolyn Raymer want the Nest to serve the needs of families, from single moms to stay-at-home dads -- although much of the concept is designed to appeal to women. Both McHugh and Carlton are adoptive mothers, which partly inspired the idea.
"A single male, sports-bar steak-house -- there's a lot of that. That was the goal for the Nest: What do families want, and what do women want?" McHugh says. "If you could create a space to help you feel connected, what would it be? The more we pondered that, the idea just grew."
The Nest will have an "indoor play forest" which McHugh describes as a more modern McDonald's PlayPlace, as well as classes, community support, prenatal yoga and even mother-and-child yoga.
Eighty percent of the Nest's menu is gluten-free, and the rest can be made gluten-free. McHugh says it was important to address the prevalence of serious food allergies in children. Four members of the staff are nutritional consultants, which helped the Nest develop a menu full of juices, kale and other healthy options.
"The chef took our Pinterest ideas. Honestly, it is the land of Pinterest for women and families," McHugh says. "We were perusing Pinterest like if we were trying to create a menu really sensitive to allergies -- the opposite of what is on the market, like pizza, burgers and steaks."
The partners gave their chefs those parameters, plus a request to make it actually appealing to kids. "What he came up is really innovative, especially for this part of the country," McHugh says. "Nutrition can actually heal."
The Nest opens December 2, but memberships are on sale now on its website. Pre-opening, it's $600 for a full year and $400 for expecting moms. Find more information here.
Gut Check is always hungry for tips and feedback. Email the author at nancy.stiles@riverfronttimes.com or follow her on Twitter.
---