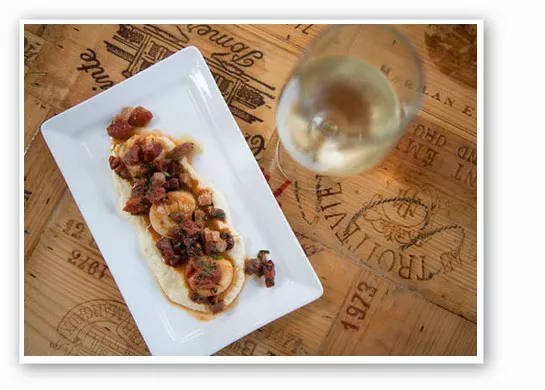 This will get us through the winter. | Jennifer Silverberg
It's no secret that we love wine, but sadly, winery season in Missouri is pretty much over. Instead, we'll be visiting one of the several wine bars St. Louis has to offer. If that sounds overwhelming, Gut Check has got you covered. Try one of our five favorites this week.
See also: March 2013 Issue of Wine Enthusiast Magazine Features Four St. Louis Wine Bars
The shop at Copia. | Jennifer Silverberg
Copia Urban Winery (1122 Washington Avenue; 314-241-9463)
Even after a 2007 fire left it closed for more than two years, Copia occupies a huge space in the downtown loft district. "Urban Winery" is not much of an exaggeration -- the outdoor patio seats 100 diners and can be enjoyed in these wintry days through the magic of a retractable roof. The menu is broad, from the requisite calamari appetizer to duck breast in a reduction of its natural juices with candied dates and green peppercorns. But about the wine: Copia has a modest corkage fee ($8), and prices are retail instead of the usual restaurant markup. Few wines are available by the glass, but you might as well finish that bottle, anyway.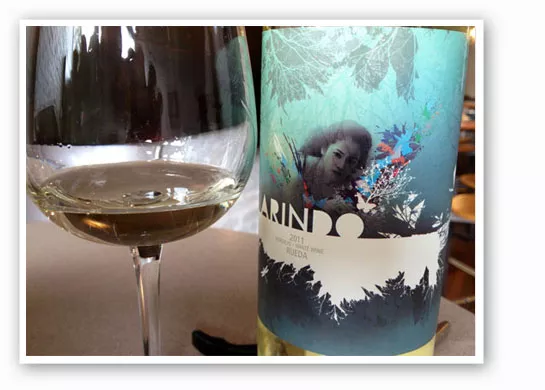 Spanish wine at 33 Wine Shop. | Evan C. Jones
33 Wine Shop & Tasting Bar (1913 Park Avenue; 314-231-9463)
If you haven't been to 33 Wine Shop, know this: It has more than 700 wines. It was founded by Civil Life Brewing Company's Jake Hafner, which is also probably why it has one of the best beer lists in the city, too. There isn't a full menu, but let's be real -- you just need the cheese board. And because it's a shop as well, you can buy some bottles to take home with you.
Inside The Bridge. | Jennifer Silverberg
Bridge Tap House & Wine Bar (1004 Locust Street; 314-241-8141)
The Bridge is yet another success from David Bailey, who is currently working on not one but two new eateries. Like 33, it's got an insanely great beer list. The wine list is wide-ranging in price ($175 for a Bordeaux, anyone?) with a few surprises in the twenty wines by-the-glass. The bar itself is dramatic, with awesomely rustic decor and a cozier upstairs option. Get a flight of wines with a charcuterie board -- sounds perfect after a hectic work day.
This warms our winter blues.| Corey Woodruff
Robust Wine Bar (227 W. Lockwood Avenue, Webster Groves; 314-963-0033)
The popular Webster Groves spot also has a beautiful second location on Washington Avenue with similar menus and wine lists. Instead of organizing the wine by geography, they are categorized by the wine's profile. Each profile is matched to one or two menu items for easy pairing. Robust seeks to cater to everyone with its wines, which is why you can find some excellent bottles for less than $30. As sommelier Stanley Browne told us, anyone can find a good wine that's expensive, but a good deal is harder to find. Look no further.
The rooftop at Vin de Set. | Laura Ann Miller
Vin de Set (2017 Chouteau Avenue; 314-241-8989)
The rooftop at Vin de Set alone is enough to get us there, but we stay for the 75 wines that pair so beautifully with its French cuisine. Enjoy escargot or buttermilk duck confit whilst sipping French, Mediterranean or American wine. Bottles aren't cheap, but there are more than 30 wines by the glass, too. Did we mention that gorgeous view?
Gut Check is always hungry for tips and feedback. Email the author at nancy.stiles@riverfronttimes.com or follow her on Twitter.
---