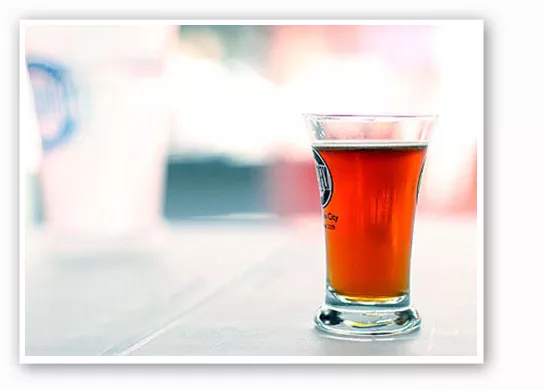 Schlafly's chief brewer says pumpkin ale is a must. | RFT Photo
Thanksgiving can be a long day. The cooking, the family time, the football -- all that can really take its toll. Luckily, there are plenty of beers to keep you going (and sane). We talked to Schlafly to get some advice on what our stomach can take come Turkey Day.
See also: How to Locally Source a Thanksgiving Turkey in St. Louis
Schlafly chief brewer Stephen Hale suggested we start with something light. "Keeping in mind what kind of a day it is for most people, it's all about generally large amounts of food and drink," Hale says. "That being said, you don't necessarily want to fill up on a strong, super hoppy beer, although some people might prefer those."
Start with a Kölsch while you're working in the kitchen. It's light, crisp and clean, and on the lower end of the ABV spectrum at 4.8 percent. The Pale Ale -- Schlafly's flagship brew -- is a good one for early in the day, too.
To pair with your dinner, Hale recommends the Christmas Ale. It's spiced with orange peel, juniper berries, ginger root, cardamom and cloves.
"It's a mouthful of flavor that compliments a wide variety of foods," Hale says. An IPA definitely belongs on the holiday table, too, if you can handle it. "The Tasmanian has lots of aromatic, hoppy qualities and is also very malty," he says. Not your thing? Try another seasonal favorite.
"If you're going to limit and hone down the list, I don't see how you can't have Pumpkin Ale somewhere along the line. It's sort of a natural to fit in with a large meal like this," Hale says.
Next up: dessert.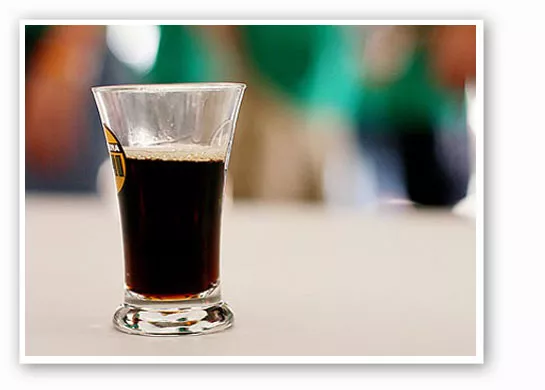 The dessert-worthy Imperial Stout IPA. | RFT Photo
For dessert, Schlafly has two brews that Hale prefers. "Oak-Aged Barley Wine is one of our wood-aged reserve beers that's a nice treat to have," he says. "It stands out from the big brother who gets all the attention -- the Bourbon Barrel-Aged Imperial Stout. That's a really natural beer to recommend for desserts of almost any kind."
The two wood-aged beers should be served at a warmer temperature, Hale says, around 50 degrees as opposed to the usual high 30s. He also recommends that they (along with the four Belgian styles) are decanted to get a clearer pour.
"Those six should be poured slowly into a pitcher to leave out sediment and then vigorously into your glass," he says. Noted! And hey, if craft beer isn't your thing, or maybe you've been drinking the same brand for twenty years, Hale says that's OK too.
"It's all personal taste. If someone has a particular beer he loves you might not talk him into a pumpkin at Christmas," he says. "But we can always recommend that people go outside their comfort zones a little bit or expand their horizons."
Gut Check is always hungry for tips and feedback. Email the author at nancy.stiles@riverfronttimes.com or follow her on Twitter.
---