Housemade linguini with shrimp and clams. | Nancy Stiles
Cucina Pazzo (392 North Euclid Avenue; 314-696-8400), the Italian restaurant from the team behind the Tavern Kitchen & Bar (2961 Dougherty Ferry Road, Kirkwood; 636-825-0600), is now open. Steven Caravelli, formerly of Euclid Hospitality Group, took over as executive chef recently at the Tavern so Justin Haifly could focus on Cucina Pazzo.
See also: Bliss out on comfort food at the Tavern Kitchen & Bar
"The Central West End is about people walking the streets, stopping, and there's a lot of things here to taste," co-owner Brant Baldanza tells Gut Check.
Swordfish with spinach and potatoes. | Nancy Stiles
Cucina Pazzo did a soft opening for about 100 friends and family Tuesday night and opened (slowly) to the public Wednesday and Thursday -- like last night, it's half off all food tonight, Thursday, November 14. Then it will open at 4 p.m. Friday and Saturday and normal business hours (11 a.m. to close) beginning Monday.
"The food is absolutely amazing -- we're calling it 'classic rustic Italian cuisine with modern technique,'" Baldanza says. He says many of Haifley's popular dishes from the Tavern are being brought over, but with an Italian twist, especially the seafood. "We definitely didn't want to lose what Justin's really good at," he says, taking care to mention the swordfish and ahi tuna.
Fans of Duff's will recognize the exposed brick. | Nancy Stiles
The restaurant puts emphasis on different courses, and there are several; it's not just appetizers, entrees and desserts. Some of the items are trendier (gourmet corn dogs) but many are classic italian, like the veal piccata. There are only three desserts, but can you really pass up a chocolate Nutella souffle?
Guests can sit in front of the exposed kitchen, like at the Tavern, but there's a larger bar area with one television if you just can't miss the game. Cucina Pazzo is deceptively large, as it has another dining room hidden away in the back.
Baldanza seems nervous for what's to come, though maybe it's false modesty: He says Cucina Pazzo is already three-quarters booked for Saturday night.
"I'm still nervous after the first one opened in 2007!" he says. "It's a nervous excitement -- you know you're gonna trip the first month and a half, and you just do your best. I'm not nervous as much as I am excited."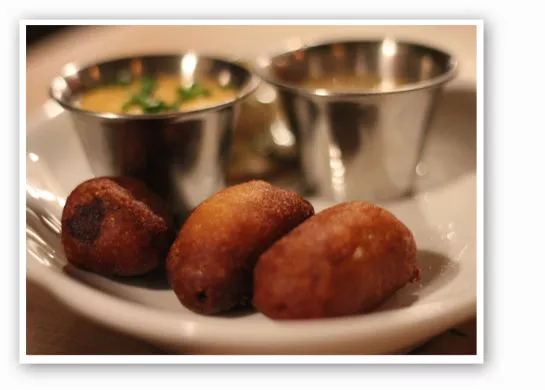 Corn dogs! All the rage. | Nancy Stiles
Continue for more photos.
Get a front-row seat to Euclid Avenue. | Nancy Stiles
Calimari with zucchini. | Nancy Stiles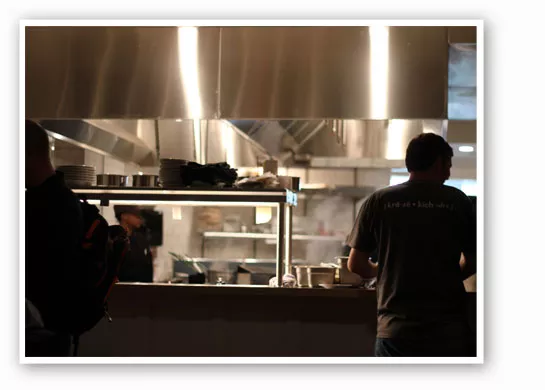 The bustling exposed kitchen. | Nancy Stiles
Veal piccata with prosciutto and a lemon caper sauce. | Nancy Stiles
Chocolate Nutella souffle. | Nancy Stiles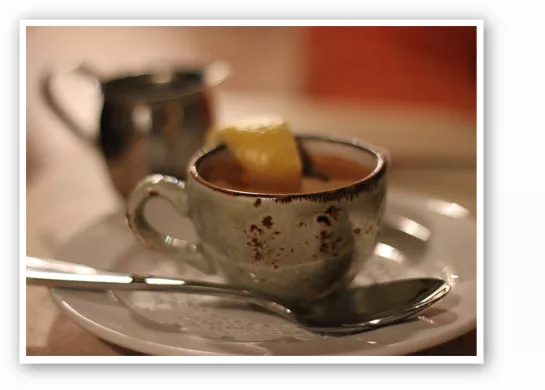 A little after-dinner espresso. | Nancy Stiles
Gut Check is always hungry for tips and feedback. Email the author at nancy.stiles@riverfronttimes.com or follow her on Twitter.
---