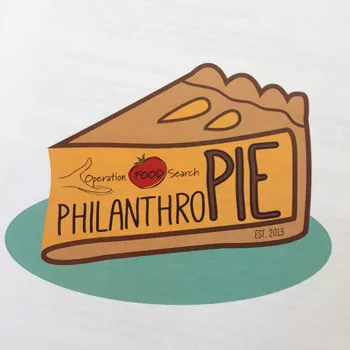 Saving room for dessert is a very important (and very difficult) part of Thanksgiving dinner. But there are so many delicious pies to be had! Operation Food Search has teamed up with John Johnson, executive chef at River City Casino & Hotel, to offer homestyle Thanksgiving pies. The best part, though, is that each pie buys a family of four a Thanksgiving dinner.
See also: Best Pies in St. Louis: A Roundup
"The goal is to sell 1,100 pies this year -- it's a pretty lofty goal, but we thought this would be a good thing to do," Karen Klaus, director of development at Operation Food Search, tells Gut Check. "What we're seeing is a lot of people ordering pies but also ordering pies to give back to our pantries."
Klaus modeled the "PIE-lot program" (so many pie puns) after a project in Denver that just celebrated its twentieth anniversary. Klaus says the biggest challenge in its first year has been logistics.
"They [Denver] get chefs from all over town. That's a huge amount of logistics to work out," Klaus says. "From my experience with chefs -- I love them, they're so generous, but they're the hardest working people. I know I didn't want to ask all of our chefs to do this."
She ran it by Johnson knowing that he came from the MGM Grand in Las Vegas -- his largest dinner was 45,000 people in one night. He and his pastry chef Stephan Schubert will be baking pumpkin, apple with streusel topping (both $20) and pecan pie ($25). You can order at the Operation Food Search website here until November 14. Pies will be available for pickup at three locations the day before Thanksgiving, November 27: Operation Food Search (6282 Olive Boulevard, University City), Lewy Nine's Restaurant at River City Casino (777 River City Casino Boulevard) or Des Peres City Hall (12325 Manchester Road, Des Peres).
Gut Check is always hungry for tips and feedback. Email the author at nancy.stiles@riverfronttimes.com or follow her on Twitter.
---