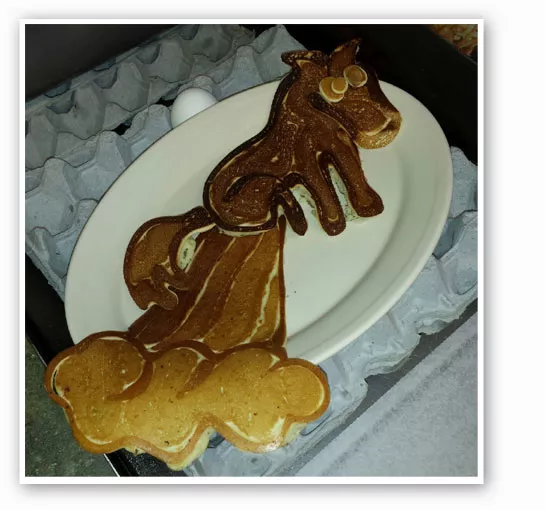 "Unicorn shitting a rainbow (a special request)." | Dan Drake
You guys are loving Dan "Dr. Dan" Drake over at Courtesy Diner (and so are we). So we asked him if he had any more crazy creations up his sleeve, and what do you know: He sent us a ton of pictures and goofy descriptions to match. We rounded up our favorites. Has Drake made you a pancake? Send it to us!
See also: 1-Up Pancake: "Dr." Dan Drake Goes Viral with His Super Mario Pancakes at Courtesy Diner
Check out more of our favorites after the jump.
For all you cat-haters. | Dan Drake
"D'aww."
"Self-portrait."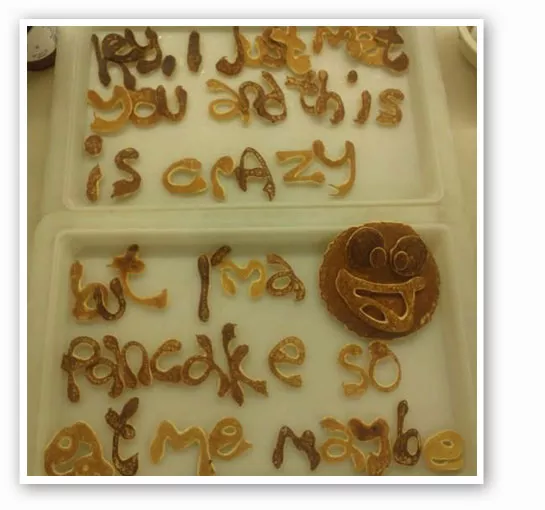 "The 'Call Me Maybe' one that has viral potential."
Continue for more pancakes!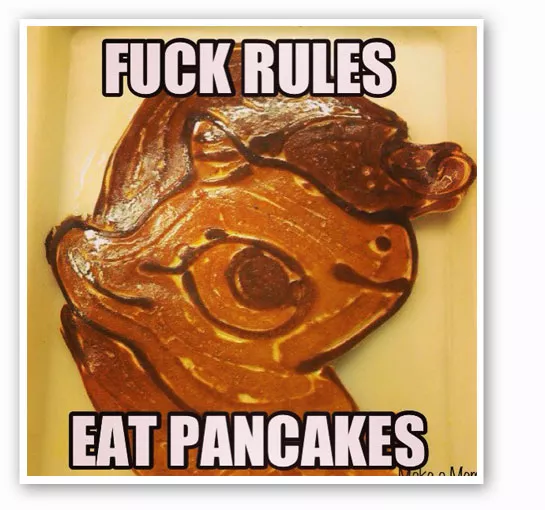 Look at that flowing pony hair! | Dan Drake
"Rarity from My Little Pony. Also, fuck rules."
You've caught a wild Daniel! | Dan Drake
"Gotta cook 'em all."
An ode to Reddit. | Dan Drake
"Reddit alien plus hashtag."
More ahead!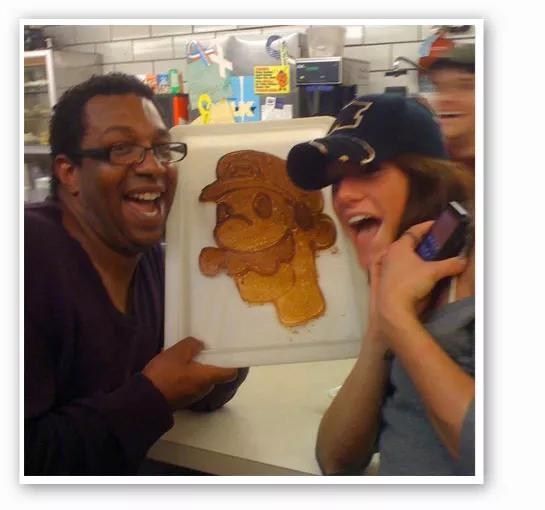 Where's Mario? | Dan Drake
"Luigi and also my homies."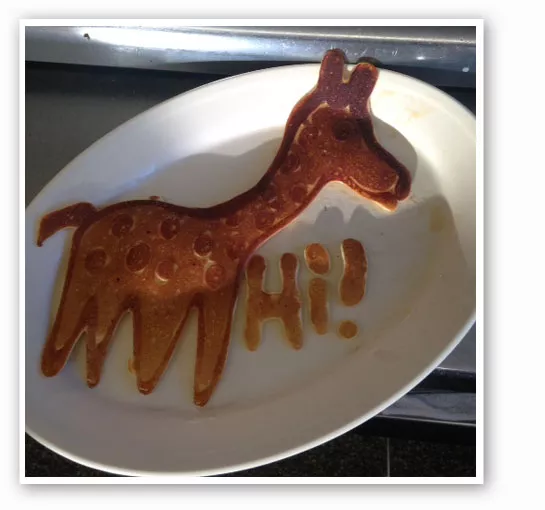 More animals, please. | Dan Drake
"Giraffe I made for a kiddo."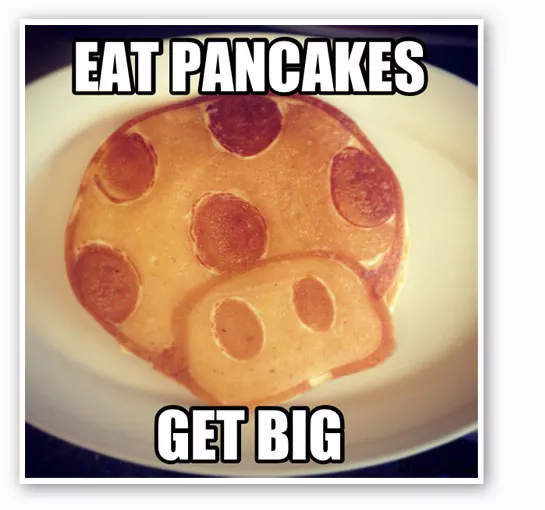 "Classic macro."
For more of Dr. Dan's Nyancakes, click here.
Gut Check is always hungry for tips and feedback. Email the author at nancy.stiles@riverfronttimes.com or follow her on Twitter.
---