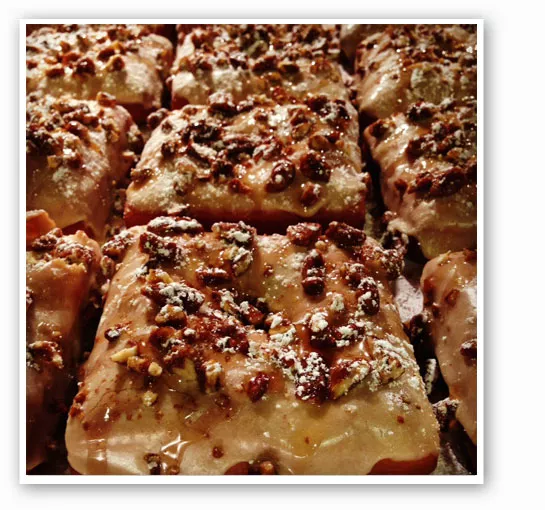 The French toast doughnut. | Brian Marsden
Vincent Van Doughnut, the latest food truck on the scene, is officially on the street. As we reported earlier this year, the truck will serve both sweet and savory doughnuts -- on the go.
See also: Vincent Van Doughnut Hits the Road in October
Though a little later than planned, the van -- lovingly named Clyde -- has two corporate bookings this week, not to mention some television engagements.
The titular van. | Brian Marsden
The big launch is set for November 16, when Vincent Van Doughnut will officially burst onto St. Louis' food-truck scene with a party at (also new) Heavy Riff Brewing. Beer and doughnuts? Count us in.
Cofounder Brian Marsden says the van is only taking private bookings before the sixteenth, but after that it will be "tweeting and parking," just like the other food trucks you know and love. Don't worry: We have delicious pictures to make your mouth water until next weekend.
Chai spice doughnut with a graham cracker streusel. | Brian Marsden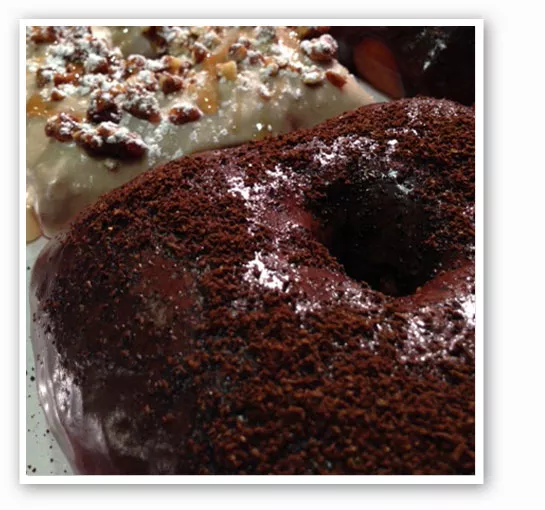 The Highlander doughnut: chocolate and Highlander grogg from Kaldi's. | Brian Marsden
Gut Check is always hungry for tips and feedback. Email the author at nancy.stiles@riverfronttimes.com or follow her on Twitter.
---