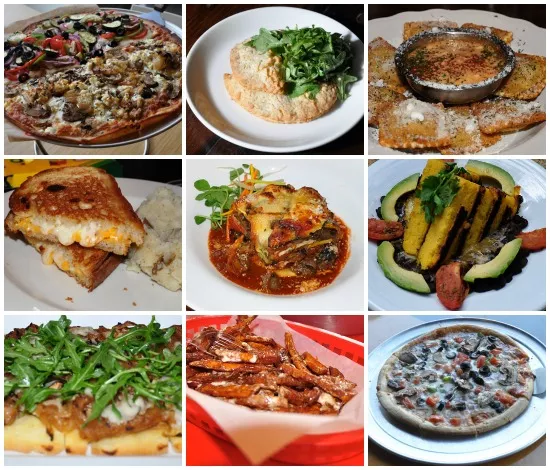 A veritable vegetable cornucopia. | Tara Mahadevan
Editor's note: As loyal Gut Check readers already know, every week Tara "The Veggielante" Mahadevan picks one local restaurant and highlights its tastiest vegetarian menu offerings. This week, we asked her to do a round-up of her absolute favorites, the best of the best of meatless St. Louis dining. Here we present her countdown of the fifteen best meals she's profiled in the name of vegetarians everywhere.
See also: Tree House's Meatless Menu Satisfies Even the Most Reluctant Vegetarian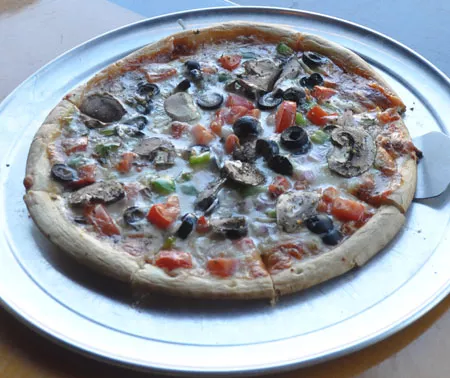 15. The Wood's veggie pizza ($9.25-$12.25)
We have yet to find a restaurant (besides Imo's of course) that does the classic St. Louis pizza any better. Provel for the win! Original post.
14. The Crow's Nest grilled cheese ($8)
Cheese, apple compote and honey, sandwiched between two pieces of pugliese, with a heaping side of mashed potatoes? We're there. Original post.
13. Square One Brewery's grilled polenta ($11.95)
Mmmm, polenta. Such a simple, yet satisfying meal. Original post.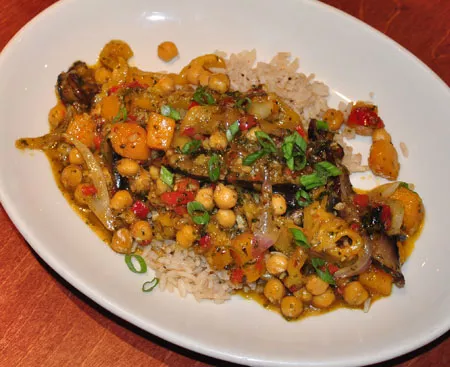 12. West End Grill & Pub's vegan stir fry ($7.95)
A magical blend of spices and veggies, and vegan to boot. Delicious. Original post.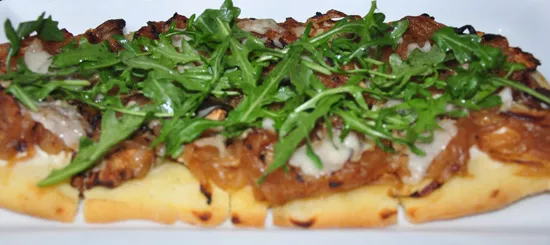 11. Robust Wine Bar's mushroom flat bread ($14)
Who said being gluten-free was difficult? This corn-based flatbread proves everyone wrong. Original post.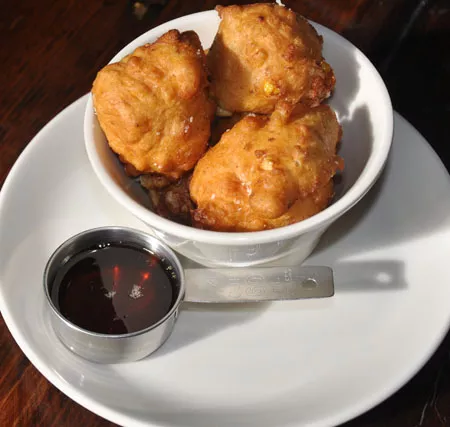 10. Table's sweet corn fritters ($8)
Fritters stuffed with corn and ricotta, paired with maple syrup. Need we say more? Original post.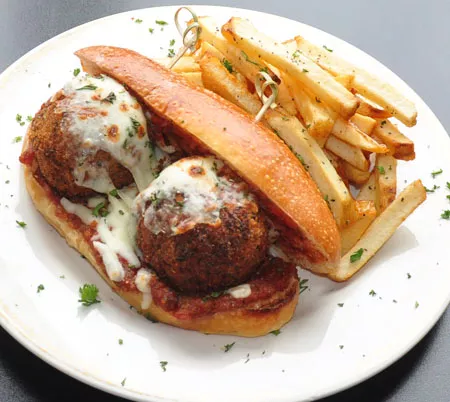 9. Plush's meatball sub ($7.75)
Shout-out to Plush for this medley of chickpeas, lentils and brown rice, formed into meatball-y goodness. Original post.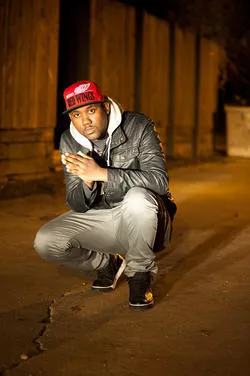 8. Blues City Deli's "Panino Fresco" ($5.75)
Another simple sandwich, stuffed with mozzarella and homemade olive salad. Original post.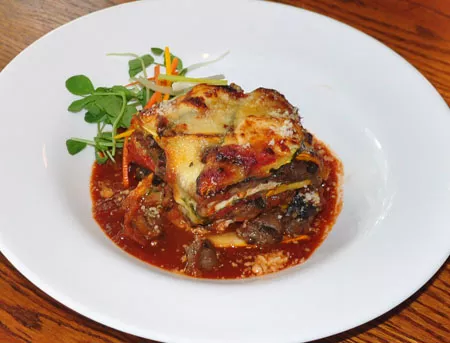 7. Big Sky Café's eggplant lasagna ($8.90)
Layers of vegetables have never tasted so good! Original post.
6. Sugo's Margheritta pizza ($10)
A true Italian pizza: sans sauce and thin crust. Original post.
5. Kitchen Sink's sweet potato fries ($1-$2.50)
Did someone say dessert? These sweet potato fries (slathered in marshmallow and syrup) are sure to satisfy any sweet tooth. Original post.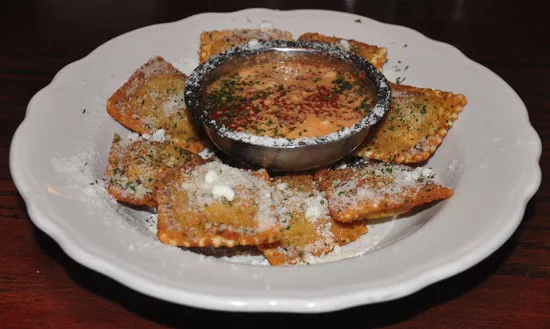 4. Sandrina's spinach and artichoke toasted ravioli ($6.95)
Another St. Louis tradition done right for us vegetarians. Original post.

3. The Block's baked mac & cheese ($10.50)
Pure, unadulterated, cheesy ridiculousness served in a skillet. Original post.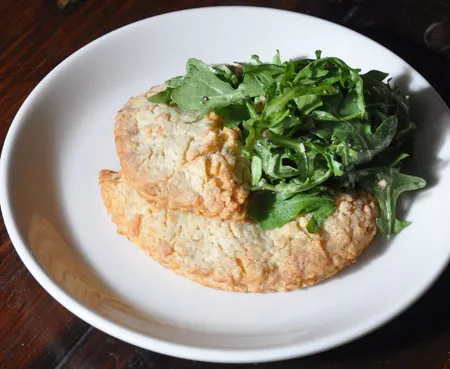 2. Table's cauliflower empanadas ($10)
These empanadas will seriously melt in your mouth. Seriously. Original post.
And the absolute, best vegetarian meal in St. Louis is...
1. Zpizza's Tuscan mushroom pizza ($9.95-$21.95)
This pizza is magic, whether gluten-free, meat-free or vegan. Original post.
Gut Check is always hungry for tips and feedback. Email us!
---