Maine sea scallops with shrimp, smoked bacon and pumpkin risotto. | Nancy Stiles
The Restaurant at the Cheshire (6300 Clayton Road; 314-647-7300) recently rolled out its autumn menu, and chef Rex Hale could not be more excited about his ingredients. The restaurant sources locally and just before winter makes produce a lot scarcer, what's in-season now are the perfect base to build richer, creamier dishes around.
"I think the key to food is just using really good ingredients," Hale tells Gut Check. "The beets that we buy all have the tops on them because they've been just picked and given to me this morning. It just changes the whole thing."
See also: The Restaurant at the Cheshire: A Tudor Coup?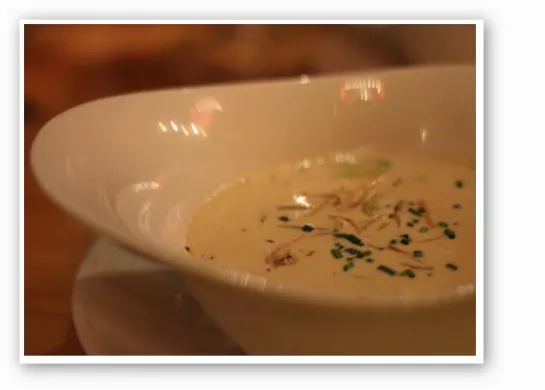 Shrimp and butternut squash chowder. | Nancy Stiles
Hale is pretty effusive about his ingredients, which come from places like Rain Crow Ranch, Marcoot Jersey Creamery, Ozark Forest Mushrooms, American Pasture Pork and Baetje Farms.
"I've cooked that way my whole life. In cooking, the focus should be on the ingredients, because as long as you don't over-complicate, you can make really great food," Hale says. "I like to do food that makes sense to a lot of people, and I think if you use flavors and textures and things that are familiar and make sense to people, you'll have a lot of happy customers."
Much of the menu features fall favorites likes squash, pumpkin, zucchini and the like, but Hale says the braised pork shank reminds him of fall most of all. He says the menu will start to evolve over the next three to four weeks as the availability of ingredients changes.
"Once you get further into winter, you're working with a lot less -- we'll probably use dried things, dried fruits in our sauces. What we get we'll use, what we can't get -- we'll move on to something else," Hale says.
He does have a few locally-sourced tricks up his sleeve, however, like a man who grows tomatoes in a hoop house that apparently taste amazing in March.
"Last year they were amazing and he swears they'll be the same [this year]. I'm intrigued -- I don't know how he's doing it. It must be the seeds he's working with," Hale laughs. "He's growing a few other things I'm excited to see, too."
We'll have to keep coming back to see just what Hale pulls off next.
Continue for more portraits of the autumn menu.
Thin and raw Ahi tuna with citrus, carrot soy glaze, Fresno chiles and cilantro. | Nancy Stiles
Pan-fried Naked Cowboy oysters with butternut squash and bacon salad. | Nancy Stiles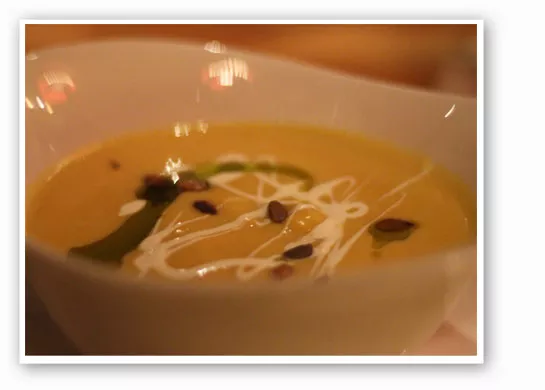 Autumn squash soup with toasted pumpkin seeds and sorghum creme fraiche. | Nancy Stiles
Steamed Prince Edward Island mussels with cider, chorizo, half-dried tomatoes and fennel. | Nancy Stiles
Skuna Bay salmon with beets, ginger and warm black kale salad. | Nancy Stiles
Wild mushroom brussel sprout hash and cabernet vinegar. | Nancy Stiles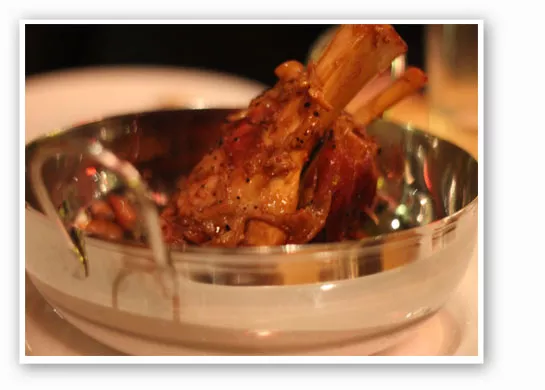 Braised pork shank with caramelized vegetables. | Nancy Stiles
Apple crisp. | Nancy Stiles
Gut Check is always hungry for tips and feedback. Email the author at nancy.stiles@riverfronttimes.com or follow her on Twitter.
---