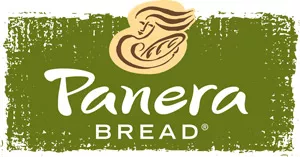 St. Louis Bread Company, known to the rest of the world as Panera, was voted the best sandwich chain in the country by the readers of food blog the Daily Meal, beating (thank god) Subway at no. 2. Sixty-five chains vied for the top spot.
"One of the things that stands out about Panera is the fact that it has a real devoted cult following," Daily Meal dining editor Dan Myers tells Gut Check. "People don't just like Panera, they're obsessed with it. People seem to be drawn to it a lot more than Subway, for example."
See also: Rick Ross Raps About Panera Bread's Broccoli-Cheddar Soup
Other winners included Jimmy John's, McAlister's and Which Wich, plus a whole lot of sandwich shops like Au Bon Pain that aren't available in St. Louis. Of course, Bread Co. has a lot more to offer than just sandwiches, which Myers thinks contributed to its popularity. Another perk? Something like the Starbucks effect.
"All of their locatiaons are very nicely laid out, relaxing place to meet with friends and hang out, use the wifit, or even grab it to go," he says. "People like it because the food is great, and they're not afraid to make changes and to highlight fresh seasonal food items," he says.
Bread Co., of course, was just beyond thrilled, as you can imagine. "Panera is honored to be named Best Chain Sandwich Shop by The Daily Meal. Our bakery-cafes are committed to providing great tasting, quality food that people can trust," Panera's Mandy Burns told us in an email. "Our sandwiches are handcrafted and made with quality ingredients like freshly baked bread and antibiotic-free chicken."
Gut Check is always hungry for tips and feedback. Email the author at nancy.stiles@riverfronttimes.com or follow her on Twitter.
---