The "Gateway Skillet" at Gateway Grill. | Mabel Suen
On August 26, Gateway Grill (11188 Old St. Charles Rock Road; 314-209-0400) opened its doors in St. Ann, serving up casual diner-themed cuisine in a space completely outfitted with retro 1950s-style decor. Black-and-white checkered floors, red-and-chrome seats and formica tabletops make up the dining room, which seats around 40. The kitchen rolls out traditional American grub with one small caveat that effectively takes the grease out of the greasy spoon: The kitchen doesn't fry a single thing.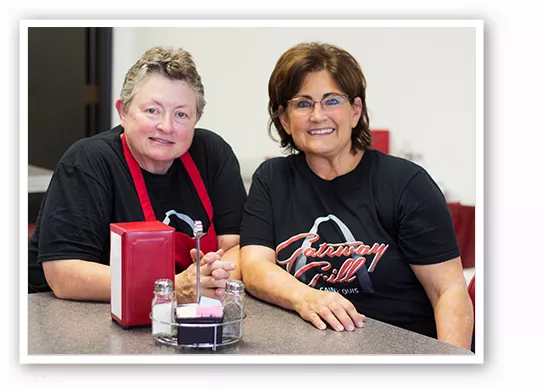 Chef Sandy Springer and owner Merry Keller. | Mabel Suen
So you don't make the same mistake our GPS did, make sure you look for Gateway Grill on Old St. Charles Rock Road, not just the regular old Rock Road. To get to the restaurant, you'll find yourself circling some partially demolished guts of what used to be Northwest Plaza, currently in redevelopment (the Tilt Arcade-going kid in us wept a little for the loss).
Fortunately, one step into Gateway Grill's quiet, polished dining room provided a respite from the slight chaos outside. Couples wander in throughout the morning of our visit, grabbing a low-key bite to eat. A singular friendly waitress attends to each table, and before too long, homemade food comes out to each patron, fresh and hot from the kitchen.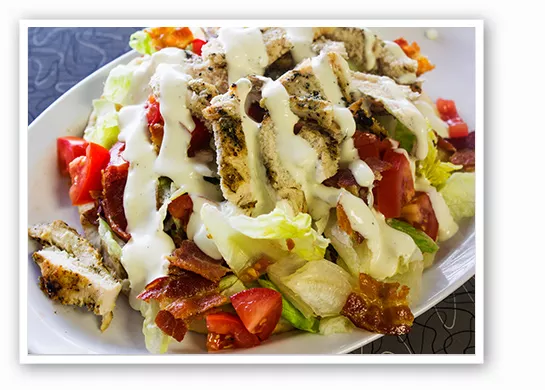 Chicken BLT pita. | Mabel Suen
Steak fries get roasted in ovens, meats come fresh and never frozen, and burger patties are made up of 100 percent angus beef, charbroiled on a grill. Besides these offerings, look for a variety of breakfast plates served all day, including country-fried steak as well as omelets and skillets filled with a choice combination of meats, veggies and melty cheese. Lunch standards include BLTs and open-faced pita sandwiches in options such as "black and bleu" with blue cheese crumbles, crispy bacon, onion and sirloin tips.
The dining room. | Mabel Suen
Head chef Sandy Springer previously owned and operated Grandma's Country Kitchen in the area for seven years. She developed the recipes for Gateway Grill with owner Merry Keller, a local singer who has served as the artistic director for Gateway Men's Chorus. The pair ran a catering business before coming across the furniture, a sign to make their classic diner happen.
Initially, the restaurant served dinner, but in recent weeks, Keller and Springer have decided to scale back.
"We decided we are too old to be open all those hours," says Keller, with a laugh.
Gateway Grill's current hours are Tuesday through Sunday from 6:30 a.m. to 2 p.m. For more details, check out Gateway Grill's website or follow its Facebook page.
Click through for some more photos!
A side of fluffy pancakes. | Mabel Suen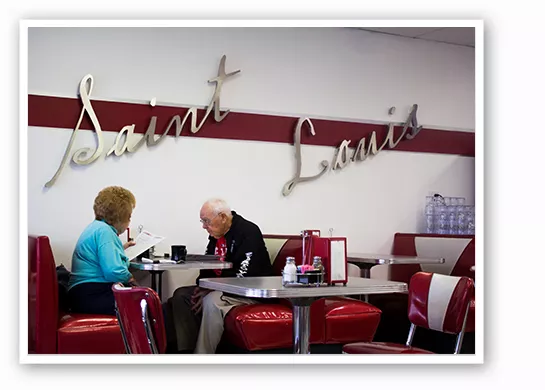 A couple sitting down for breakfast. | Mabel Suen
The soon-to-be-revised menu. | Mabel Suen
Counter seating. | Mabel Suen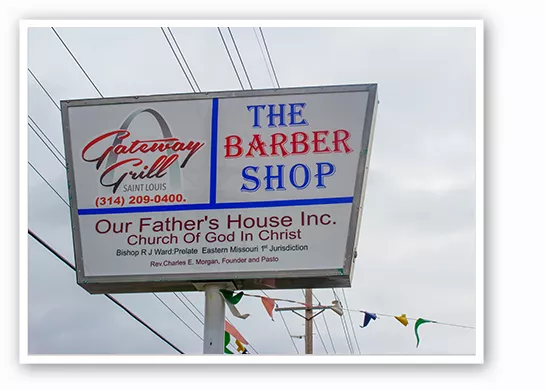 Open for breakfast and lunch. | Mabel Suen
Gut Check is always hungry for tips. Email us!
---