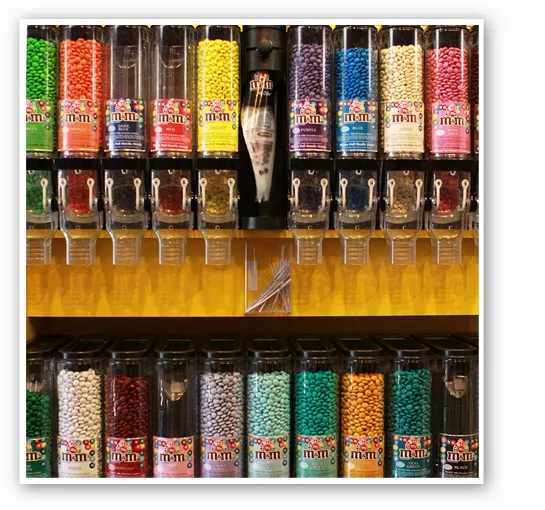 The selection of M&M's at Miss M's, of course. | Zoe Kline
It's almost Halloween, and though most trick-or-treaters will be hoping for name-brand candies from Walmart, there's a whole world of delectable confections at adorable, old-fashioned candy shoppes all over town. Nostalgic candy, gourmet chocolate and some of the weirdest stuff you could ask for can be found in huge glass jars and are perfect for a Halloween party with more sophisticated taste in candy. These places are smorgasbords of sugar, and we aren't exaggerating.
See also: 21 Best Halloween Candies Of All Time
The goods at Miss M's. | Zoe Kline
Miss M's Candy Boutique (6193 Delmar Boulevard; 314-721-7000)
Miss M's is so tiny that you just might miss it amid the chaos of the Loop. Opened just three years ago by Sharon Echols, Miss M's carries a variety of well-known treats (Snickers, Twix, etc.) and higher-end, harder-to-find items. There are over 500 types candy to choose from, like chocolate-covered bacon and lollipops with crickets inside them. For Halloween, Echols suggests the skull-shaped gummies, the aforementioned cricket lollipops or candy corn jelly beans.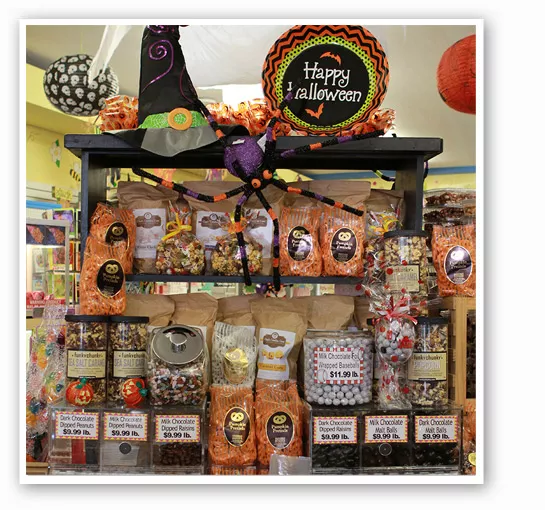 Look out for the house-dipped ghost Peeps! | Zoe Kline
Sweet Be's Candy & Gifts (12027 Manchester Road; 314-835-1400)
Opened in 2002 by husband-and-wife team Steve and Chris Tini, Sweet Be's is a one-stop shop for treats. There are more than 50 flavors of jelly beans, 21 colors of M&M's and two cases full of gourmet chocolate. Daughter Stef Tini recommends the pumpkin pretzels for Halloween, as well as chocolate-dipped ghost Peeps that Sweet Be's dips in house and pairs with custom "boo bags" to pass on to your neighbors.
Inside Oh Lolli Lolli. | Zoe Kline
Oh Lolli Lolli (802 De Mun Avenue, Clayton; 314-721-9600)
Oh Lolli Lolli may be subtitled "The Itsy Bitsy Candy Shoppe," but make no mistake, it is packed with all the treats a kid could imagine. It also specializes in bulk candy by the pound. There's lots of throwback candies for adults, like Sugar Daddies and Chick-o-Sticks, and twenty different colors of Sixlets.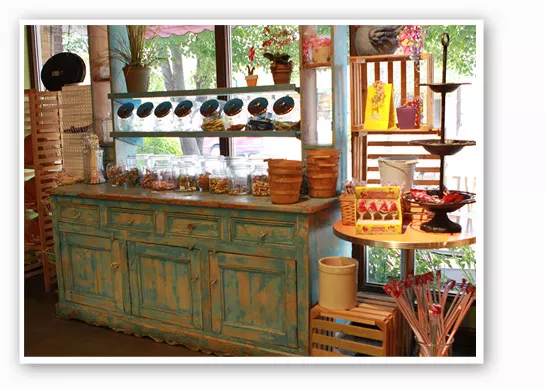 Candies and cones at Sweetie's. | Zoe Kline
Sweetie's Candy & Cones (130 West Lockwood Avenue, Webster Groves; 314-961-2663)
Sweetie's is kind of like two businesses in one. After buying out Very Best Cookies three years ago, Sweetie's combined cookies, snow cones, candy and ice cream to become any kid's (or adult's) dream. It boasts some 40 flavors of snow cones, 100 types of candy and more than fifteen flavors of ice cream. Sweetie's cookies are so good they have a nationwide following.
The selection at Lake Forest. | Zoe Kline
Lake Forest Confections (7801 Clayton Road, Richmond Heights; 314-721-9997)
Lake Forest Confections is a grown-up candy store. It's all smooth wood and glass counters, European chocolates and confections cooked up in the in-house kitchen. Some of its equipment dates back to the 19th century. This is high-class stuff -- we die over the creme mints and molasses lollies. There's really only one way to approach this family-owned confectionary: Treat yo self.
Click through for even more deliciously vibrant shots of St. Louis' best local candy shops.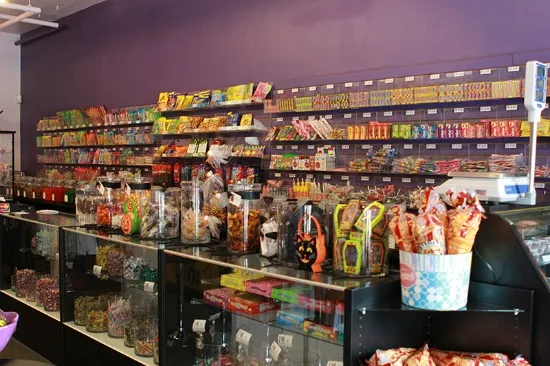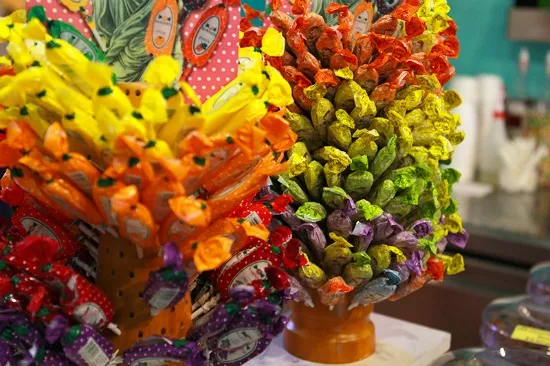 Oh Lolli Lolli | Zoe Kline
Oh Lolli Lolli | Zoe Kline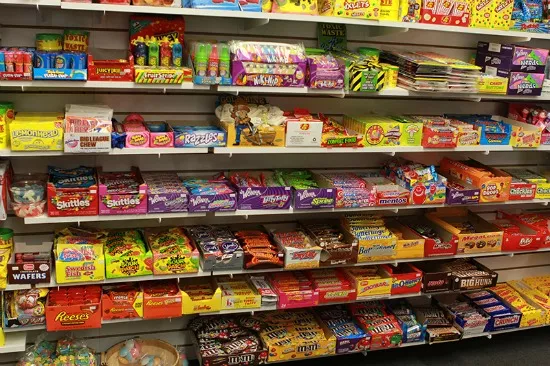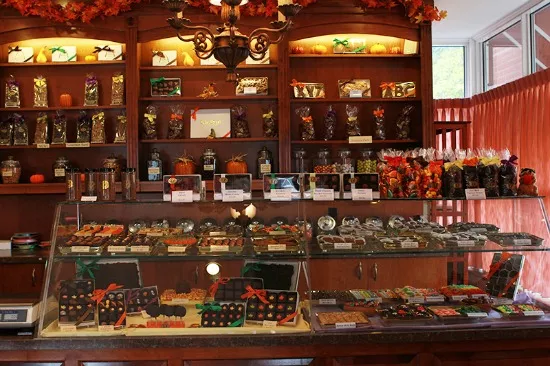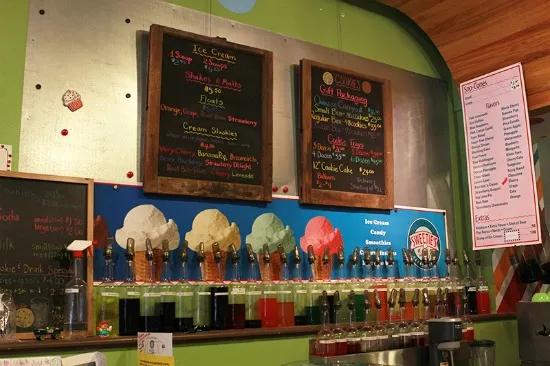 Gut Check is always hungry for tips and feedback. Email the author at nancy.stiles@riverfronttimes.com or follow her on Twitter.
---