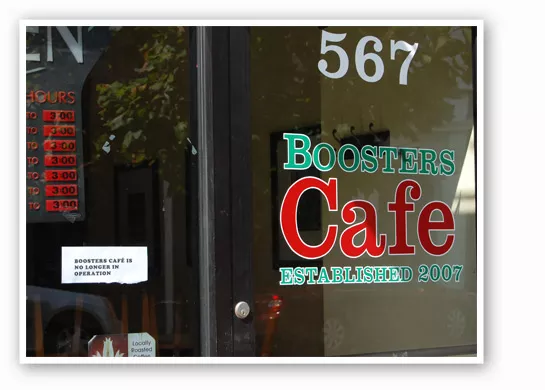 The scene at Booster's. | Nancy Stiles
It appears that Booster's Cafe (567 Melville Avenue, University City) has closed after six years of business. The breakfast restaurant, which normally opens at 7 a.m., was locked with all of the chairs stacked on top of tables. A small sign in the window simply says, "Booster's Cafe is no longer in operation."
See also: Booster's Cafe Opens in the Loop
Calls to Booster's were not answered, and e-mails were not immediately returned. Neighboring businesses were also unable to give any more information. We'll update as we learn more!
Gut Check is always hungry for tips and feedback. Email the author at nancy.stiles@riverfronttimes.com or follow her on Twitter.
---