Muhammad Alhawagri and Sherif Nasser are not chefs by day -- they both work at Washington University. Alhawagri is a biologist in the Department of Orthopedic Surgery; Nasser is an assistant professor of marketing in the Olin Business School. But by night, food is their passion.
The idea to open a restaurant formed a few years ago but is finally coming to fruition for the two old friends. This is A Pizza Story.
See also: Gooey Louie's: King Louie's Empire aims to convert St. Louisans to pizza by the slice
Alhawagri and a third partner, Nael Saad (a radiologist at Wash. U.), first met at medical school in Cairo, Egypt. Alhawagri and Nasser, who is also from Egypt, met by chance at a Halloween party in St. Louis. Alhawagri seems to find nothing remarkable about the fact that he and his partners are coming from medicine and academia, and despite Gut Check's best efforts he did not draw any parallels between the two worlds -- they just love food, he says.
"It's mainly the fascination about food and cooking and baking between me and Sherif," he says. "Pizza is a perfect food. It makes us happy and satisfied."
The trio are working quickly to open A Pizza Story in December at 7278 Manchester Avenue, the former home of Jones Typewriter.
"Our goal is to integrate well with Maplewood and to provide a nice venue where people can come -- families or singles or friends -- they can come hang out, have good pizza, have a drink," Alhawagri tells Gut Check.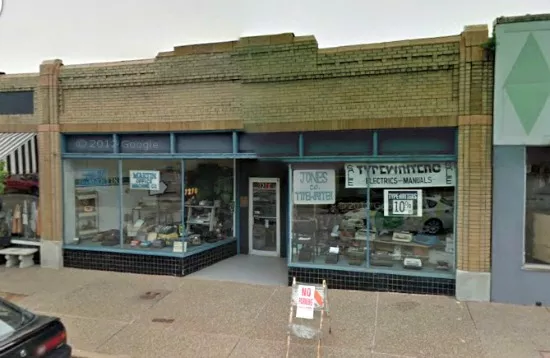 Google Maps
The Jones Typewriter building, future home to A Pizza Story.
Alhawagri says he became fascinated with the process of wood-fire oven pizza on a visit to Naples (hello, they invented pizza). He will be the kitchen's pizzaiolo along with another chef and plans to adhere to the guidelines of the Associazione Verace Pizza Napoletana (The governing body that certifies true Neapolitan pizzerias around the world based on a set of incredibly strict guidelines covering ingredients, technique, kitchen equipment -- read them all at the AVPN Americas website here).
A Pizza Story's pie will have a pretty thin, crispy crust with a softer inside and will be made with all the local and fresh ingredients possible (all per the AVPN guidelines).
"The dough is very important. I've been working on the dough for over a year to find the perfect formula that would work on the scale of our restaurant," Alhawagri says.
He, Nasser and Saad want to make sure that none of the ingredients will overpower each other and have been working to devise the right balance -- there's that academic left brain at work.
See also:Your Pick for St. Louis' Most Overrated Pizza Is...
As for the menu, there will of course be the ubiquitous Margherita and marinara pizzas, and some new combinations they are still formulating. A Pizza Story will also have appetizers and some cold plates, as well as pasta (perhaps housemade) and dessert. The bar will have eight to ten taps with local beers like Schlafly and Urban Chestnut, plus a wine list. There are also plans to build a wine cellar on the lower level to host pairing events and tastings.
For the decor, Alhawagri says they want it to be a very warm, inviting atmosphere where people feel like they can hang out and have a good time. There will be a bar and a dining area with cast-iron tables, giving the place a 1920s, Art Deco feel.
Alhawagri tells Gut Check he will likely leave his post at Washington University to become a full-time pizza chef, but as a biologist who already spends most of his free time in his dark room and his kitchen, it sounds like a dream come true.
"We want to make something new, something people will enjoy. We're just waiting to see people happy, eating our pizza and spending a very good time in our place," says Alhawagri. "That will be the best satisfaction for the three of us."
Gut Check is always hungry for tips and feedback. Email the author at nancy.stiles@riverfronttimes.com or follow her on Twitter.
---