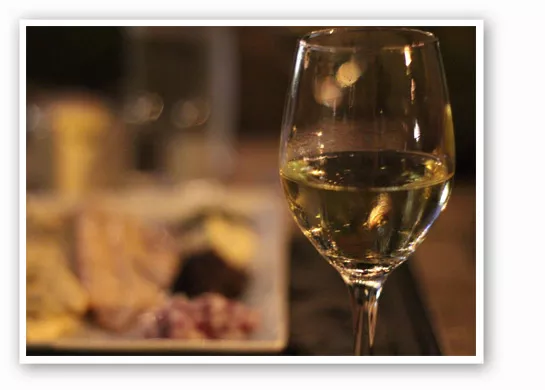 Enjoy the patio at Wild Horse. | Nancy Stiles
Wild Horse Grill (101 Chesterfield Towne Centre, Chesterfield; 636-532-8750) is a name familiar to frequenters of the Chesterfield Valley. It's been situated quietly at the corner of a shopping center on Long Road for thirteen years. People outside of west county, however, may be unaware that it exists, and co-owner Tony Valenta wants to change that with a new chef and a new menu.
"It's time to throw our hats back in the ring," he says. "We think we deserve to be on more people's lists."
See also: Horse Sense: The Wild Horse Grill Stampedes onto the Chesterfield Valley Floodplain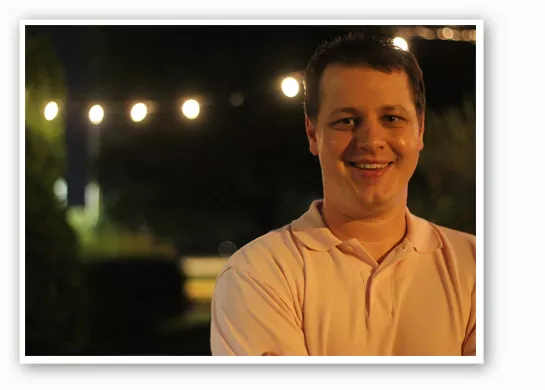 Co-owner Tony Valenta. | Nancy Stiles
Back in 2001 Chesterfield Valley was at the start what became a development explosion. There wasn't much in the way of quality eats, though more and more places began popping up.
"The whole area developed and we got left behind. The chains adapted," Valenta tells Gut Check. "I have always wanted to do downtown food, but I don't always want to sit on a church bench in a 90-year-old building."
Valenta, who co-owns Wild Horse Grill with his father Jim, says downtown restaurants (and basically everything east is downtown to west countians) have more freedom with food and experimentation. Annie Gunn's (16806 Chesterfield Airport Road, Chesterfield; 636-532-7684) is the Chesterfield restaurant that, along with its chef, Lou Rook, tends to get most of the (much-deserved) attention, but Valenta points out that even Rook can't get too crazy to if he wants to keep the conservative clientele coming back.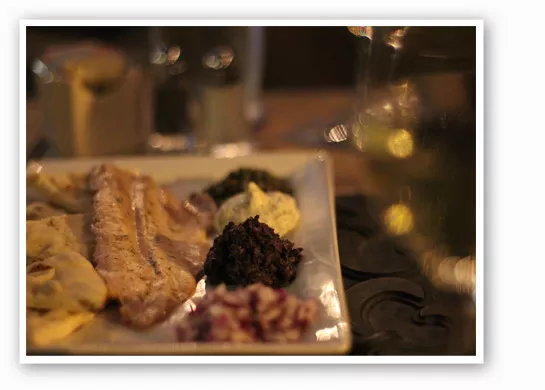 Smoked salmon crudo with pickled cucumber, creme fraiche, dill and tobiko caviar. | Nancy Stiles
Valenta wants to challenge the status quo, but says the plan is to keep the place unpretentious -- he himself made the tables in the dining room and laid the patio with two of the dishwashers a few summers back. But he aspires to cuisine worth making the drive for.
"We're not chicken wings and toasted ravioli. We do food at a level that people would appreciate," he says.
That's why he brought in Ray Carpenter, formerly of Prime 1000, as his executive chef. Carpenter is young, inked up and, for lack of a better word, enthusiastic. But it's more than just enthusiasm -- he spent eighteen months learning from Gerard Craft at Niche.
Caesar salad with romaine lettuce, white anchovy, garlic and parmesan. | Nancy Stiles
"They were looking to be able to push the boundaries a little bit and hired me to bring a different kind of flair," Carpenter explains. "We're bringing it back to fresh food, but we're not trying to go over anybody's head."
Carpenter says he'd change the menu three times a week if he could, but he'll have to settle for quarterly as of now. His sous chef Eric Emahiser keeps him good-naturedly in check.
"Moving forward, it'll become more progressive as society [here] gets more progressive in food," he says. "In the restaurant business, if you don't switch up what you're doing, you're out. So long as you're enjoying the food, I'll stay crazy."
Chefs Erich Emahiser and Ray Carpenter. | Nancy Stiles
Continue for more dishes from the revamped menu.
Lobster mac & cheese. | Nancy Stiles
Baby spinach salad with strawberries, boursin, aged balsamic and crunchy pita. | Nancy Stiles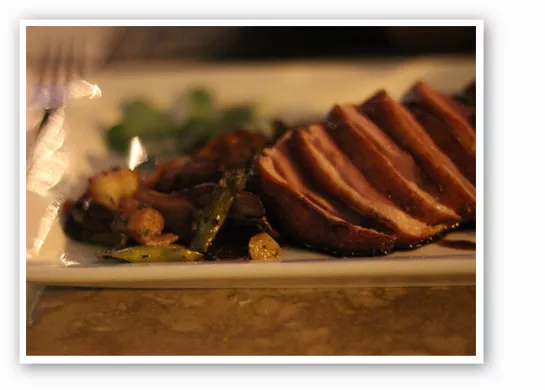 Cherry wood-smoked duck with apple, bacon, asparagus, mushroom, hash and a sherry gastrique. | Nancy Stiles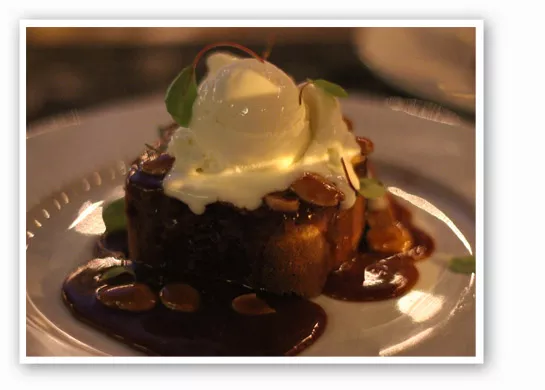 Lavender shortbread. | Nancy Stiles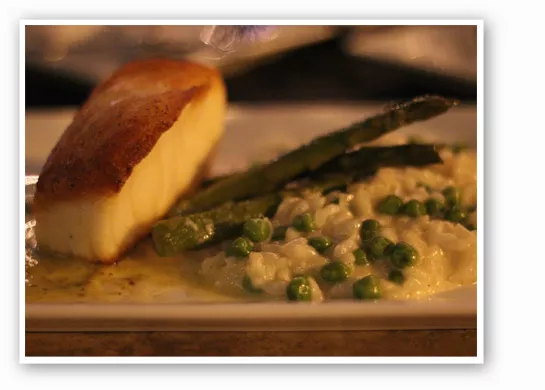 Chilean sea bass with sweet pea risotto, asparagus and a pistachio butter sauce. | Nancy Stiles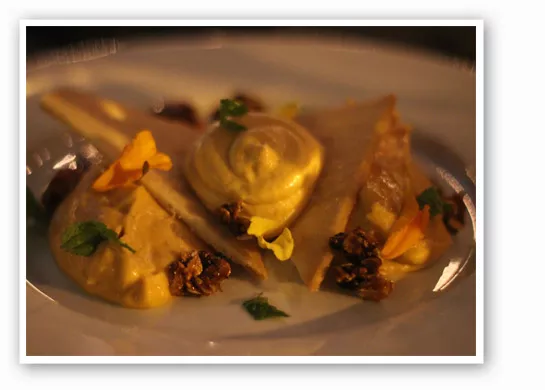 Pumpkin mousse cheesecake. | Nancy Stiles
Gut Check is always hungry for tips and feedback. Email the author at nancy.stiles@riverfronttimes.com or follow her on Twitter.
---