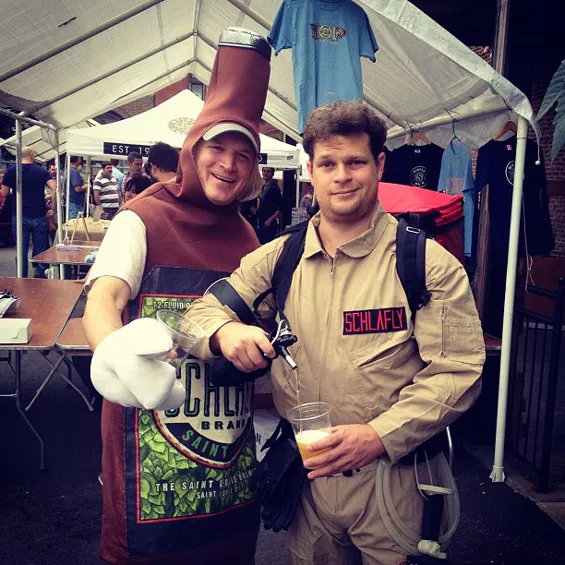 Craft beer has boomed over the past few years, and with it, beer-centric events new and old -- attendance at Oktoberfests has ballooned, for example. But in St. Louis, spirited beer-drinking is too established and ingrained the culture to be called just a trend. Here are thirty ("Only thirty?" you might ask) reasons to love drinking in the Gateway City, whether you've been here for only a few weeks or your entire life. --By Riverfront Times Staff
30.
Our drinking idol is
hometown boy Jon Hamm
, though if we actually drank as much as Don Draper we'd all be dead.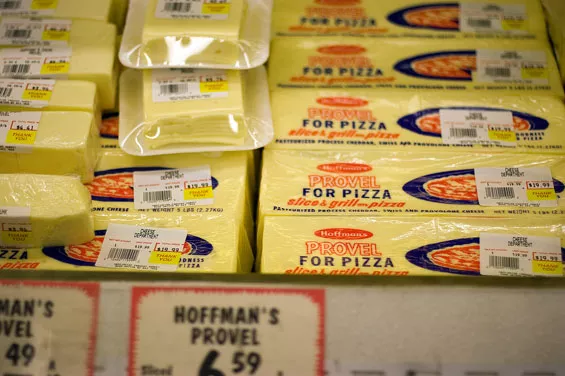 29. Because nothing eradicates the taste of Provel like a few strong belts of whiskey.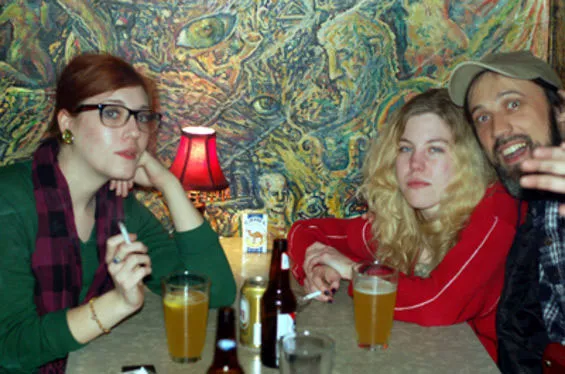 28. Because we can drink and smoke indoors -- like civilized folk.
27. Our continued alcoholism keeps our citizens employed by the local breweries, amounting to a form of "civic duty" and a righteous fight against unemployment with every crushed beer can.
See also: Beer-Drinkers Flock to iTAP Soulard for Firkin Fest
Photo by Chuck Dresner / http://www.stlzoo.org/animals/abouttheanimals/
26. The zoo is free, leaving enough extra money in your pocket to keep buying beer from one of the many vendors until you are drunk enough to get into an argument with a caged animal.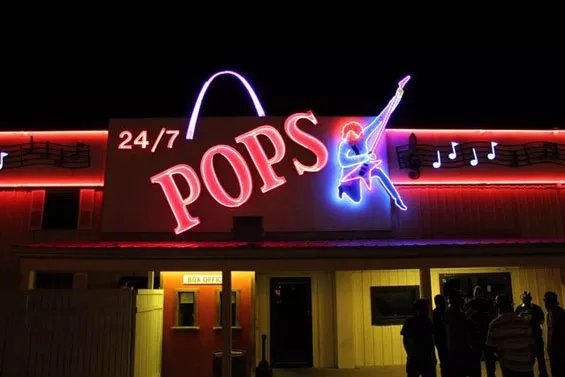 25. Some nights the best part of about drinking in St. Louis is leaving St. Louis and heading east at 3 a.m. to drink until dawn; first at a casino, then at Pop's. (Provided you take a cab there and back or have a few teetotaling friends.)
24. You can now get corrected on how to pronounce "maibock" in St. Charles, a beer wasteland just a few years ago, thanks beer-focused (sports) bars like 28/65 Brewhouse.
Megan Gilliland
Johnny Vegas: Long-time host of Stag Nite.
23. Because 50-cent Stag night lives on at bars like Atomic Cowboy and the Livery.
22. Vintage Budweiser merch is plentiful around St. Louis. You'll never want for a Budweiser tank top (or Spuds McKenzie shirt) to wear to the Lake of the Ozarks.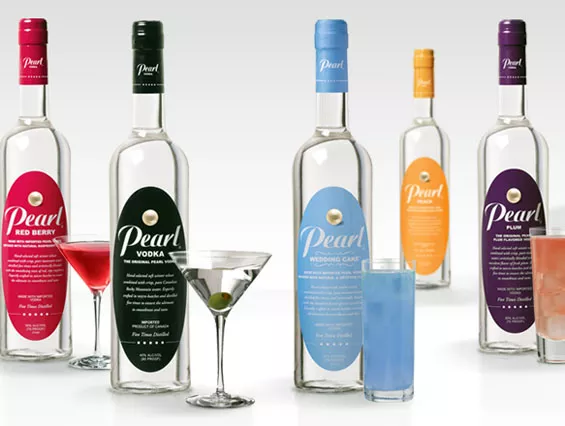 http://www.pearlvodka.com/
21. In addition to being the hometown of Everclear (more on that later), we also can claim Pearl Vodka, available in a variety of flavors. Try the cucumber!
20. You can go to church in a bar.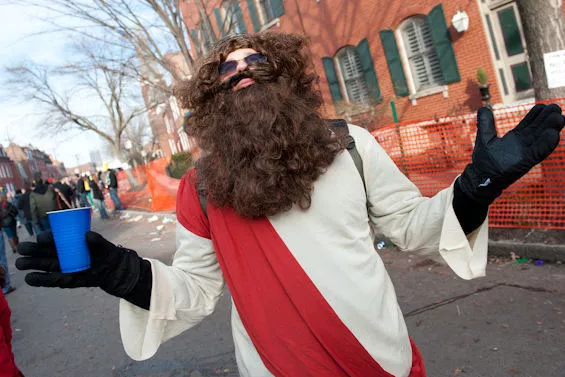 Praise the Lord, amirite?
19. Because the State of Missouri is not concerned about our immortal souls, we can buy booze on Sunday.
18. Morning drinking is an expected component of our famers' markets (Jell-O shots $1) Speaking of, we're home to the inventor of the Jellinator, "the ultimate Jell-O shot maker."
See also: 2012 Soulard Oktoberfest in Photos
17. Truly heated sports arguments are settled by epic drinking competitions.
Evan C. Jones
Modesto's The Armada. Not your typical dry martini.
16. We are the birthplace of the cocktail party.
15. The beer at the grocery store is fresher than the milk.
Police Chief Sam Dotson at a publicity event to draw attention to sexual assault.
14. Cops in "The Most Dangerous City" got bigger crimes to worry about than DUIs.
13. We are home to Luxco, maker of the "original" grain alcohol product, Everclear!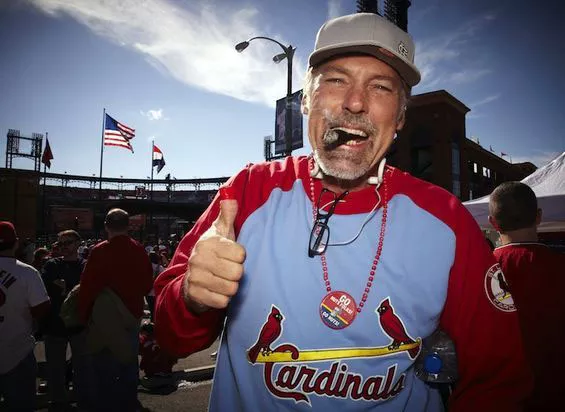 12. We celebrate the month-long bender/hangover that is October baseball.
11. Because our cops turning a blind eye to drinking on the streets (open containers).
Source: http://pizzaagogo.blogspot.com/
10. BYOB or BYOWine at places like Pizza-a-GoGo where you just walk in with a sixer.
9. More drinking at churches! Everything from church picnics to trivia nights to rummage sales to fish fries.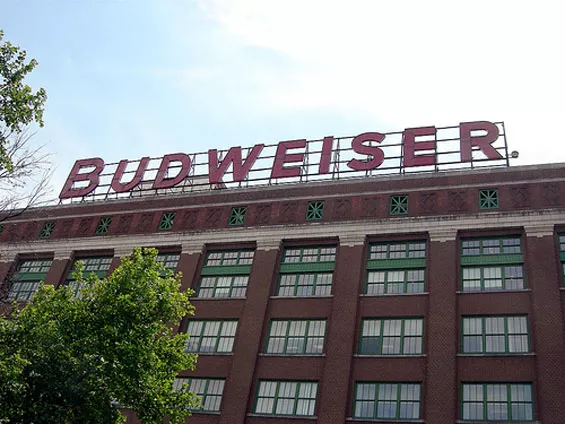 flickr.com/photos/tojosan
8. Coming to love the smell of the Anheuser-Busch brewery (because at first it borders on repellant) while you're drinking a beer in Soulard.
See also: Dubbel Trouble: Tripel is a beer lover's paradise, but the dining room is stuck in limbo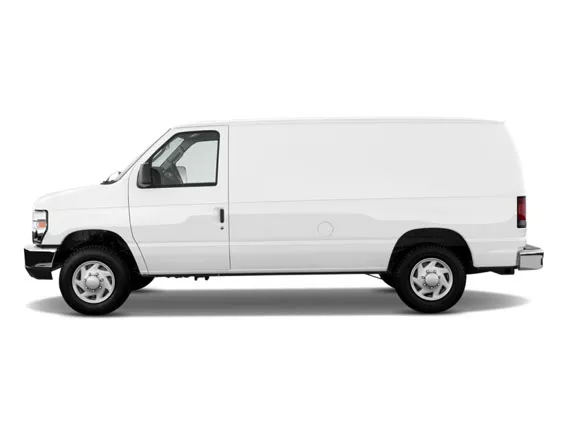 Get in the van. No, really, it's cool.
7. Taking the shuttle from Soulard bars to Busch Stadium and back, so you can avoid having to drive (and park) after a few libations.
6. Enjoying an adult beverage during Soulard Oktoberfest, one of the city's best festivals.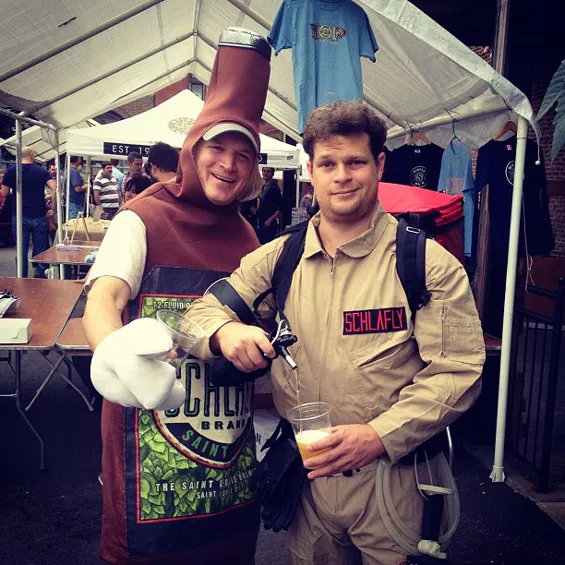 5. Because we love Schlafly's Ghostbusters outfit-wearing guy pouring beers from his Proton pack during events. Here's another photo.
4. Because you can always find a group to go in on a bus to the wineries.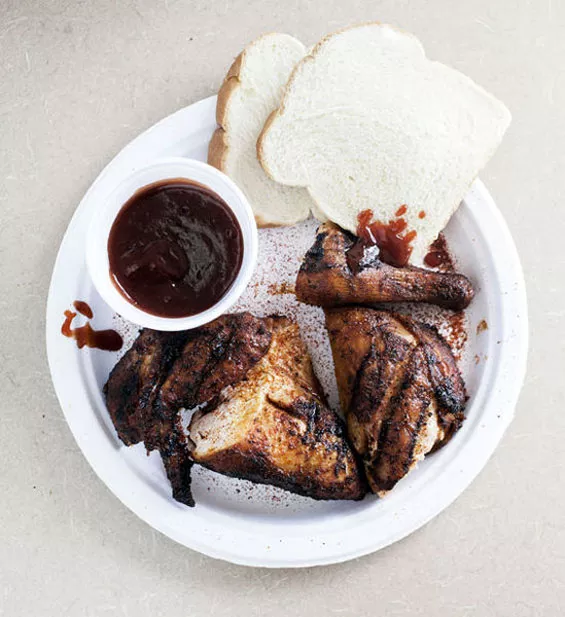 Jennifer Silverberg
Barbecue chicken at Lil' Mickey's Memphis Barbeque.
3. Because what goes better with the world's best barbecue than beer?
2. Because you've enjoyed the small glory in drinking a bottle of wine on Art Hill.
1. Food truck Fridays go great with booze.
Pat Kohm
"The Blue Molly" at Pat's.
Honorable Mention: St. Louis women may be some of the least choosy in the country, but we still need all the help we can get.
See also: Beer-Drinkers Flock to iTAP Soulard for Firkin Fest 2012 Soulard Oktoberfest in Photos Dubbel Trouble: Tripel is a beer lover's paradise, but the dining room is stuck in limbo
---