Bacon waffles with cinnamon ice cream. | Mabel Suen
Chef Brian Hale has made waves all over the St. Louis dining scene, manning the helm at the late, great Monarch Restaurant as well as working with Chase Park Plaza, BARcelona and Coastal Bistro. On July 23, he started the next chapter in his culinary career as the executive chef of Jax Cafe (2901 Salena Street; 314-449-1995), which opened on July 23 in Benton Park. This time, however, he's doing things a bit differently.
See also: First Look: Caife Caife from Colleen's Cookies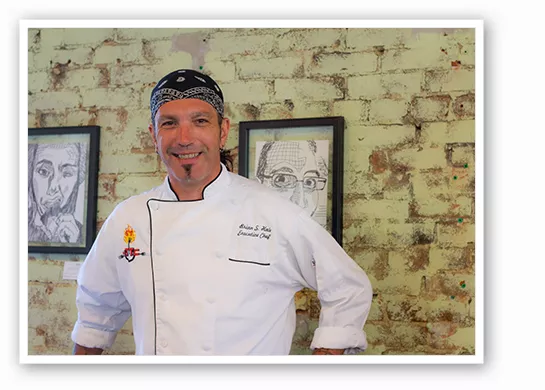 Chef Brian Hale. | Mabel Suen
When asked what makes his food at Jax Cafe a standout, Hale says, "Love. It's the bottom line. I've been in St. Louis for a long time and was constantly at the center of attention. My food is ten times better than what it used to be because I'm not looking for that spotlight. Now, it's simply a labor of love."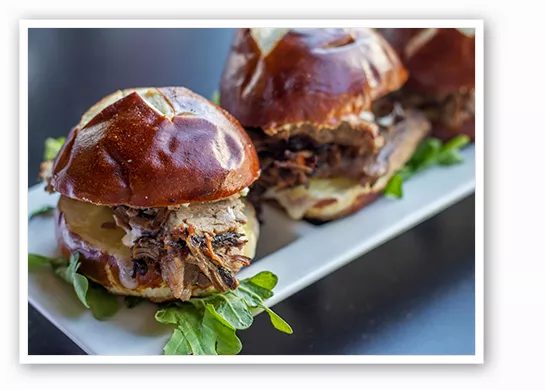 Pretzel sliders with balsamic brisket. | Mabel Suen
With Jax Cafe, Hale eschews the standard chef lifestyle to leave more time for his family, trading in late hours for a breakfast and lunch menu served during the day. Though the courses and concept sound simpler than what Hale has worked with in the past, patrons can still look forward to subtle touches of elegance in his eclectic comfort food offerings.
See Also: First Look: Blueprint Coffee in the Loop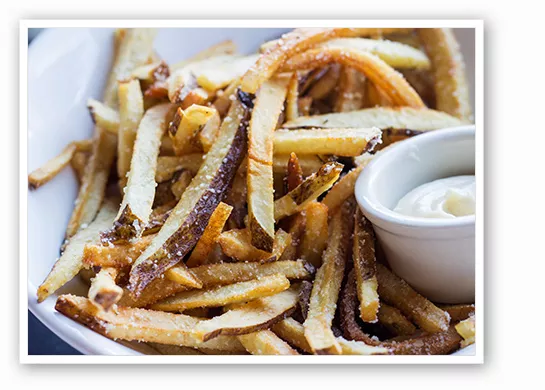 Truffle fries with shallot aioli, rosemary sea salt. | Mabel Suen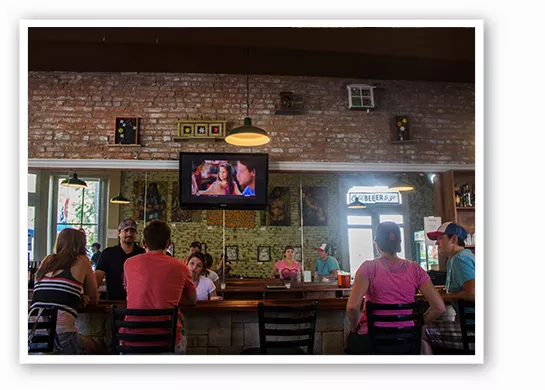 The bar at Jax Cafe. | Mabel Suen
Early morning options include chorizo and Spanish rice filled breakfast burritos ($9); hazelnut pancakes ($7) with meyer lemon crème anglaise and brown sugar brûlée; and a chicken biscuit ($5) with clover honey, fried chicken breast and Sriracha butter.
For lunch, look for truffle fries ($8) with shallot aioli and rosemary sea salt; a beef hot dog ($8) with tomato jam, pepperoni, sauerkraut, onion marmalade and bourbon mustard; and lobster mac and cheese ($14) with a bread crumb topping.
The humble dining room at Jax Cafe seats about 50, with a patio that can seat around 24. Local art adorns the walls, and thousands of pennies make up the surface of the bar. Jax Cafe's current hours are Tuesday through Saturday from 7 a.m. to 4 p.m., with brunch served on Sunday from 9 a.m. to 2 p.m. Check out its full menu via the Jax Cafe website.
Click through to see more photos!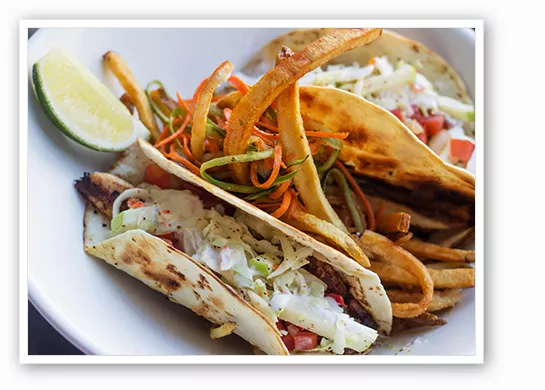 Pan Seared Fish Tacos. | Mabel Suen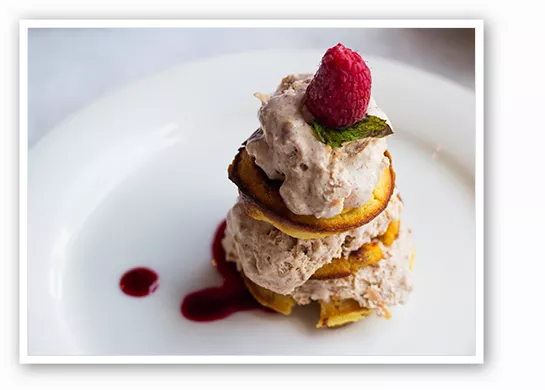 Bacon waffles for dessert. | Mabel Suen
The dining room at Jax Cafe. | Mabel Suen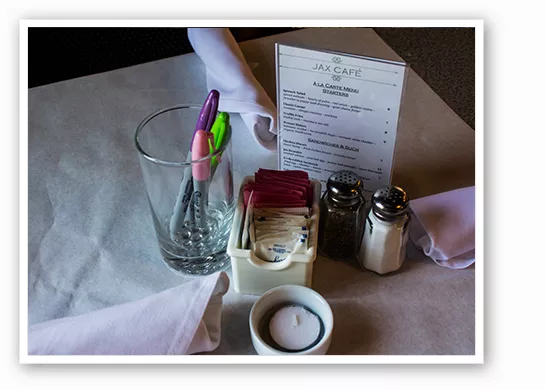 Tables come equipped with doodle tools. | Mabel Suen
Located in Benton Park. | Mabel Suen
Gut Check is always hungry for tips and feedback. Email us!
---