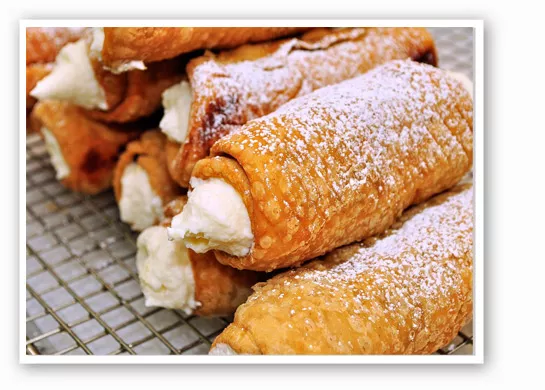 If you're looking to kick your own cooking skills up a notch, why aren't you taking advantage of the Kitchen Conservatory (8021 Clayton Road; 314-862-2665)? Conservatory staff and local chefs both teach hands-on classes about everything from how to carve a turkey to baking cake pops. Tonight, September 17, learn to make flaky Italian pastries.
See also: Pastries and Cocktails Work Together at Cielo's A Taste of Summer [PHOTOS]
Work side-by-side with conservatory staff member Ann Cori as she teaches you to make vanilla custard-filled sfogliatelle. She'll also prepare homemade cannoli with homemade ricotta cheese dipped in pistachios, plus Italian pignoli cookies, orange-almond biscotti and cherry-pistachio Florentine cookies dipped in white chocolate. Our mouths are already watering.
The class is $55 per person -- register here. The Kitchen Conservatory is also teaching a flatbread class tonight with three different varieties, as well as a knife skills class where you'll get a paring knife and learn to carve a turkey. Check out the full list of upcoming classes and demonstrations here.
Gut Check is always hungry for tips and feedback. Email the author at nancy.stiles@riverfronttimes.com or follow her on Twitter.
---