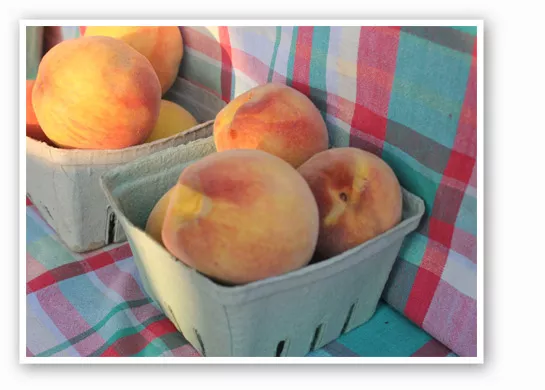 Nothing says summer better than juicy peaches. | Cheryl Baehr
It's still technically summer for another week, and the blazing humid weather of the past few days makes us feel that pool season should go on forever. However, the temperature is dropping, slowly but surely, and before we know it, we will be busting out our favorite sweaters and making pumpkin tarts. In this spirit, we are looking back on summer's bounty through the lens of the Schfafly Farmers' Market (7260 Southwest Avenue, Maplewood; 314-241-2337).
See Also: -SLOWednesday Farming & Fracking Discussion at Schlafly Bottleworks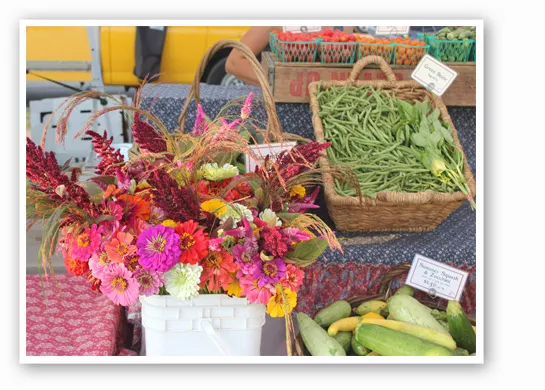 Summer Wildflowers from Three Rivers Community Farm. | Cheryl Baehr
This Wednesday afternoon-early evening tradition will continue to run from 4 p.m. until 7 p.m. up to October, after which it will reinvent itself as a Winter Market, held monthly on Saturday mornings from 8:30 a.m. until noon (November through March). Most of the vendors, such as Buila Family Farm, Blue Heron Orchard and Three Rivers Community Farm assured us that they will remain a presence through the winter at this and other local markets, although their produce offerings will change markedly. Cheese makers such as Baetje Farms and Cool Cow Cheese will continue to offer their wares, while other artisans will provide honey, granola, baked goods and homemade soaps.
We expect to see a cornucopia of autumn goodies arriving soon, but it's hard to beat the colors of summer. Hopefully, this will inspire you to get out and grab some tomatoes for one last fresh caprese salad. Or, you can can them at the peak of their ripeness to enjoy a taste of summer when the winter doldrums take their hold.
Cherry and juliet tomatoes are ripe and juicy, while fresh beets beg for some goat cheese. | Cheryl Baehr
Continue for more photos.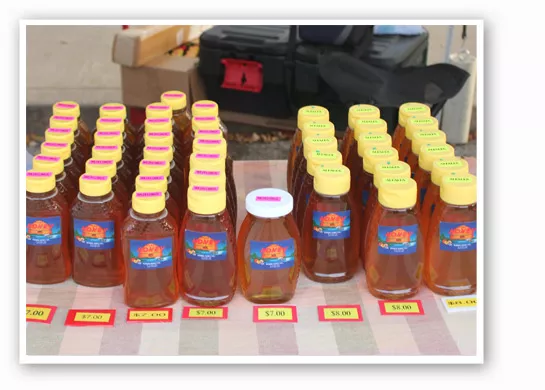 Robin's Honey Company displays its array of different varieties. | Cheryl Baehr
Hot peppers and squash from Blue Heron Orchard. | Cheryl Baehr
The endless display of tomatoes makes us think that summer can go on forever. | Cheryl Baehr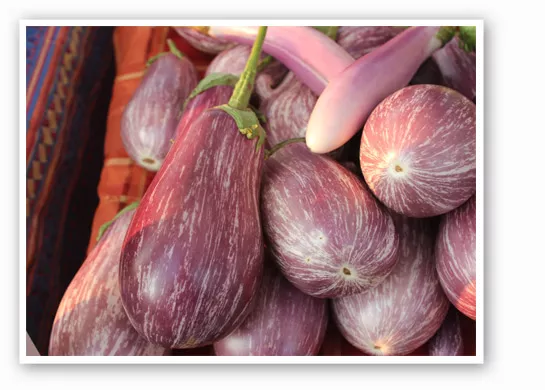 It's still grilling season, and eggplant is the perfect meatless main course. | Cheryl Baehr
Hanley Fold Farm shows that farmers' markets aren't just about produce. | Cheryl Baehr
Blue Heron Orchard's Swiss chard displays its vibrant colors. | Cheryl Baehr
Shoppers swelter in the record-breaking heat for some end of summer shopping. | Cheryl Baehr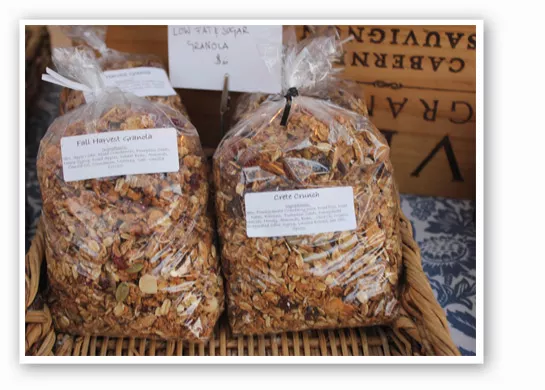 4 Seasons Bakery suggests pairing their toasty granola with some yogurt. | Cheryl Baehr
Vibrant sweet yellow peppers are the color of the summer sun. | Cheryl Baehr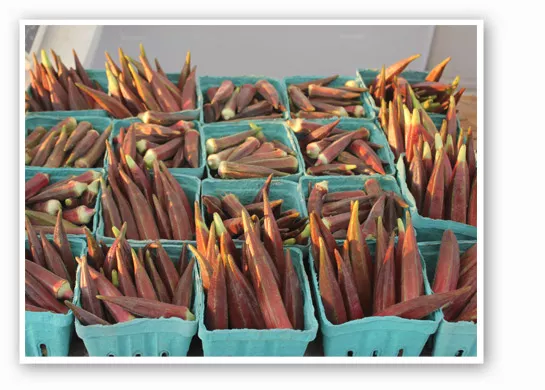 Claverach Farms' red okra: the more mysterious version of its green relative. | Cheryl Baehr
Some hot peppers from Biver Farms adds some spice to the last days of summer. | Cheryl Baehr
Gut Check is always hungry for tips and feedback. Email the author at cheryl.baehr@riverfronttimes.com or follow her on Twitter.
---