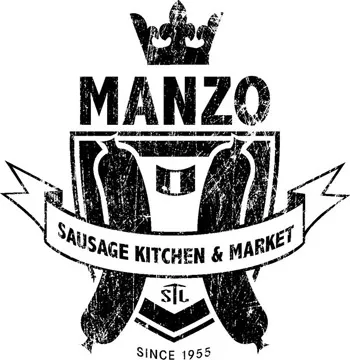 Manzo Sausage Kitchen & Market (5346 Devonshire Avenue; 314-481-5200) is closing after 58 years in business. Pete Manzo, whose father opened the shop in 1955, will still keep making sausage on a wholesale and specialty basis.
See also: Best Cheese Counter - Manzo Sausage Kitchen & Market
Pete Manzo tells Gut Check that changing buying habits have just made it too difficult for him to keep the numbers up. "The area is still a wonderful area, we've got other businesses that are doing very well in this district -- I think they're catering to a younger market," he says. "I remember being a kid and the customers were from Italy and from Greece, and they're just getting older."
Manzo Sausage Kitchen is, duh, known for its sausage, which is made in-house and has long had a variety of changing flavors, like tomato, parmesan and pistachio. Manzo says he could see himself working in product development in the future, as he really enjoys experimenting and coming up with new flavors.
There were also rumors that he'd be decamping for Italy, but Manzo says that won't happen (yet). He recently spent three months in Tuscany and considered starting a group travel business that does food tours. "That may be in my future, but right now I need some stability."
Manzo sausage will still be available to restaurants and other markets wholesale, and individual customers will be able to order sausage online or by phone. Sign up for Manzo's newsletter here to stay up-to-date on product availabity. Right now the shop is scheduled to close September 14, but Manzo says it may close sooner if everything sells out.
"I guess I could've reinvented it, but I wanted to keep the tradition of our store alive for what it was," Manzo says.
Gut Check is always hungry for tips and feedback. Email the author at [email protected] or follow her on Twitter.
---