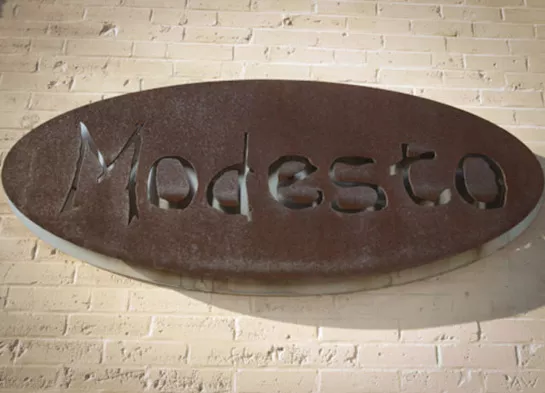 La Tomatina is the annual festival where shit gets crazy in Spain and the town of Bunol has a giant tomato fight. Sounds like a great time -- unfortunately, there aren't any organized veggie brawls in ol' St. Louis. But Modesto (5257 Shaw Avenue; 314-772-8272) is holding a little celebration in honor of La Tomatina. It mostly involves eating tomatoes, but we'll take it.
See also: Modesto's "The Armada": Gut Check's Hump Day Cocktail Suggestion
Tonight's happy-hour fundraiser at Modesto will actually be a culmination of "tomato explosions" at different restaurants all around the city during the month of August. Forty-nine St. Louis restaurants, including favorites like Winslow's Home, Joanie's Pizzeria, Home Wine Kitchen and Pastaria, created a tomato-centric dish and donated a portion of the proceeds to Operation Food Search.
Guests at Modesto on Wednesday night will enjoy tomatoy appetizers, Spanish wines and live music from Coco Rico. There's even a contest for those who wear red or tomato-themed outfits. Tickets are $25 and benefit Operation Food Search. You can get them by calling 314-772-8272.
Gut Check is always hungry for tips and feedback. Email the author at [email protected] or follow her on Twitter.
---