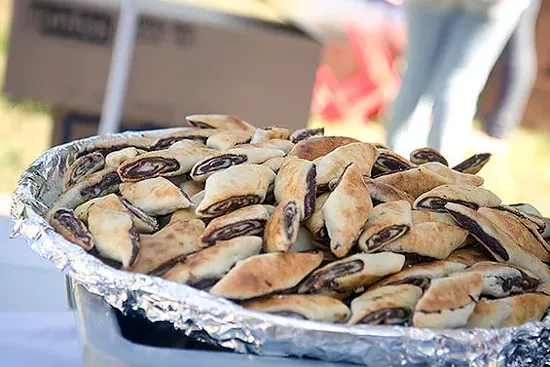 Festival of Nations invades Tower Grove Park this weekend!
This weekend, Festival of Nations hits Tower Grove Park, the Royale celebrates its third annual Feast Day with a Balkan theme, Mount Pleasant hosts a Dog Days of Summer event with wine for canines and much more. Read on for our food-themed recommendations.
Friday (Aug. 23):
Wine Dinner @ Five Bistro "Hosted by French vintner Fabrice Roelandt. Chef Anthony Devoti has created a French country dinner menu around five Domaine Moillard wines. The dinner will start with a Chardonnay, so Devoti wanted to do two classic styles of trout. The first is lightly smoked and braised in cream with potatoes while the other is slightly brined and poached in a little bit of butter, both with beurre blanc and some fried bacon added in to give it a little crunch. Next is a simple garden salad with vegetables from Five Bistro's own garden, plus brioche croutons and BeatjeFarm goat cheese." $90 per person -- call 314-773-5553 for reservations. 7 p.m.
Saturday (Aug. 24):
NatureSweet Homegrown Tomato Challenge @ Missouri Botanical Garden Local tomato growers compete for big cash prizes. For information on how to enter, visit the Missouri Botanical Garden's website. 9 a.m. to noon.
Festival of Nations @ Tower Grove Park "The International Institute's Festival of Nations is a summer standard at this point. You haven't completed your summer checklist until you've spent a day stuffing yourself with food from around the world in the leafy environs of Tower Grove Park. But there's a new wrinkle at this year's fest, which takes place from 10 a.m. to 7 p.m. Saturday and 10 a.m. to 6 p.m. Sunday (August 24 and 25): The first-ever Festival of Nations cookbook is now a reality, and it includes one recipe from every participating food vendor. Game changer." Admission is free. Saturday, August 24 from 10 a.m. to 7 p.m. and Sunday, August 25 from 10 a.m. to 6 p.m.
Bicrobrews Microbrewery Tour @ Urban Chestnut Brewing Company Burn some calories to keep that beer belly at bay while trying out lots of homebrews across a fifteen-mile tour. The cost to ride is $5. Get more info and register on the Trailnet website. The group ride departs at 11 a.m.
Dog Days of Summer @ Mount Pleasant Estates Mount Pleasant Estates hosts a Dog Days of Summer event. Bring the pup up to the Augusta winery to sip the day away -- the Yuppy Puppy Spa's specialty "Pinot Leasheo" doggie wine will be on hand for your four-legged friend. Admission for the event is free along with live music from Hudson & the Hoodoo Cats, and guests can partake in a barbecue plate for $13 per person ($8 for children ages 6 to 12 and free for children under 5). 12 to 5 p.m.
Dinner with Josephine Baker & Friends: An Evening in Paris @ The Fox Theatre New York performer Cheryl Howard gives a special performance as Josephine Baker over dinner and cocktails. Tickets cost $300 and include pre-dinner cocktails, hors d'oeuvres, a four-course dinner with accompanying wines, reserved parking and, of course, live entertainment. Call 314-535-2369 for reservations. 7 p.m.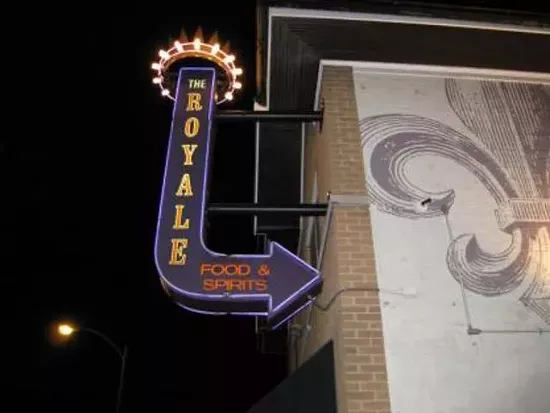 Sunday (Aug. 25):
Third Annual St. Louis IX Feast Day @ The Royale This year's Feast Day features a limited-edition Royal Vitae from Perennial Artisan Ales, roast pig and lamb from Capitalist Pig, a special Balkan-themed menu and live music from Ian Fischer and the Present. Admission is free. Noon to 8 p.m.
The Casserole Queens @ Schnucks in Ballwin, Missouri The New York Times best-selling authors of The Casserole Queens Make-a-Meal Cookbook: Mix and Match 100 Casseroles, Salads, Sides, and Desserts stop by Schnucks for a special meet-and-greet and book signing. The cookbook costs $17.99 plus tax. 2 to 4 p.m.
Summer Fusion @ Independence Center Hang out on the rooftop terrace of the Independence Center's while enjoying appetizers, dessert, fusion cocktails, live music and more for a good cause: to help eradicate the stigma associated with mental illness. Tickets are $50 at the door. 5 p.m.
Cochon Heritage BBQ @ Four Seasons Hotel For an all-out grill and chill feast, head to the Four Seasons Hotel for the Cochon Heritage BBQ series, featuring five chef teams, each utilizing one heritage pig to showcase whole hog cooking. Tickets cost $125 and can be purchased via Cochon 555. Pig out! 5 p.m.