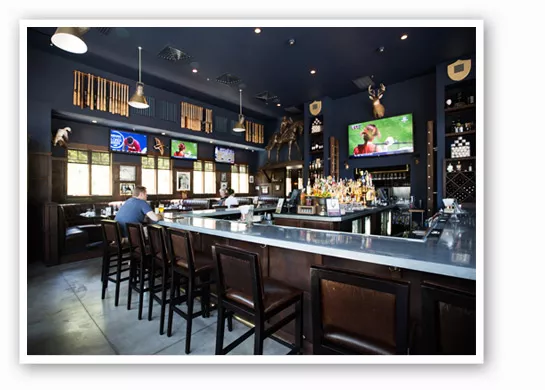 Is Mike Shannon's in Edwardsville up to snuff? | Jennifer Silverberg
So often we think of the big sports names behind an eponymous establishment as absentee parents. Sure, they might consult in the beginning stages by spouting off favorite foods or giving an overall vision of the vibe they hope to create, but really, their day-to-day involvement in the place is often pretty close to nil.
Is this how Mike Shannon operates the new Mike Shannon's Grill (871 South Arbor Vitae, Edwardsville, Illinois; 618-655-9911)?
See also: - The 6 Best St. Louis Sports Bars for Food - Mike Shannon's Opening New Concept in Edwardsville - Mike Shannon's Grill Opens Friday in Edwardsville
Not at all. Mr. Shannon's multi-decade foray into the restaurant industry is a family affair. As his grandson (and Grill part-owner), Gary VanMatre, explains, the thought behind Mike Shannon's Grill in Edwardsville was to take this family commitment to the business and translate its spirit into a space for the local community. If diners do not already feel like guests in the Shannon home (and it's hard not to with the personal memorabilia set against the dark wood paneling that looks like the Shannon family hearth), the fact that they can catch a glimpse of the man actually patronizing his own establishment a few miles down the road from his house should seal the deal.
According to VanMatre, Shannon's dish of choice is the chicken. "So often at places, chicken is an afterthought. This is not what we wanted to do here." Instead, chef Ginger Humphrey takes half of an Amish chicken, stuffs truffled mushroom duxelle under its skin, and roasts it so as to infuse the bird with a juicy earthiness. Whatever they are doing certainly works, as Shannon himself apparently cannot get enough of the chicken. "When he first tried it he thought it was one of the best things he had ever tasted," notes VanMatre. "It's what he always gets when he comes in -- by far it's his favorite thing on the menu."
What about Shannon's soft spot for chicken livers? "Grandpa is a chicken livers guy. Yeah, he's always here eating those too." And what should guests pair with their poultry to complete the experience? While Shannon certainly imbibes his namesake Cabernet, at the end of the day, "Grandpa is a Budweiser guy."
To read my full impression of Mike Shannon's, check out the review and accompanying slideshow.
Gut Check is always hungry for tips and feedback. Email the author at [email protected] or follow her on Twitter.
---