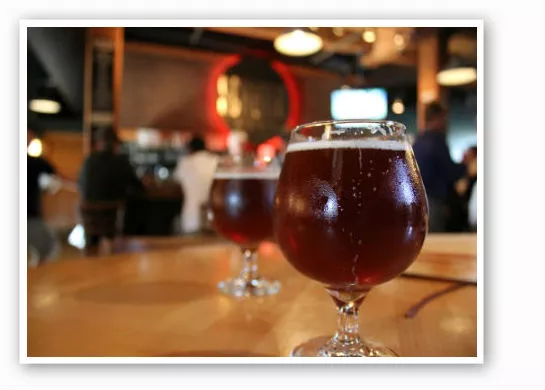 Schlafly's delicious Bourbon Barrel Ale | Pat Kohm
On Tuesday afternoon, Gut Check noticed what seemed to be a simple, unassuming tweet issued from the Schlafly Beer account that read, "We make a Bourbon Barrel Ale only sold in KY. For 1st time ever, we have some on draft at the Tap Room. #FYI".
Immediately, we set off for the downtown Schlafly Tap Room (2100 Locust Street; 314-241-2337), cutting through traffic and taking side streets. We walked in and promptly ordered a glass of this mysterious brew, glancing around to see if anyone else was as excited or even conscious of this momentous occasion. But Schlafly had played this one close to the vest -- no special release party, no billboards; just a simple tweet and let the beer speak for itself.
And then we tasted the thing.
See also: -10 Must-Drink Events for St. Louis Craft Beer Week (July 27-August 4) -Schlafly Musselfest 2013: Belgian Ale and Live Music -Schlafly Tap Room Hosts Beer & Cupcake Pairing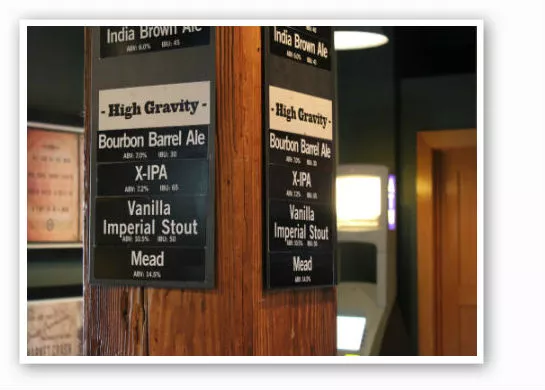 New addition to the tap list. | Pat Kohm
Whenever bourbon and beer are brought together, it's a glorious event. That said, bourbon-aged beers can be thick, heavy and, at times, overwhelming. Schlafly's Bourbon Barrel Ale, however, was a different animal. We needed some professional perspective to guide us to a higher plane of beer understanding. Luckily, chief brewer Stephen Hale had just left the building and was gracious enough to hop off his bicycle and come back inside for a quick tutorial.
Hale explains that the Bourbon Barrel Ale is made specifically for beer drinkers in the bourbon-crazed city of Louisville, Kentucky. After bottling in St. Louis, the beer is shipped solely to Kentucky and never seen nor heard from again, leaving most in St. Louis completely unaware of its existence. Until now.
Next: How it's made.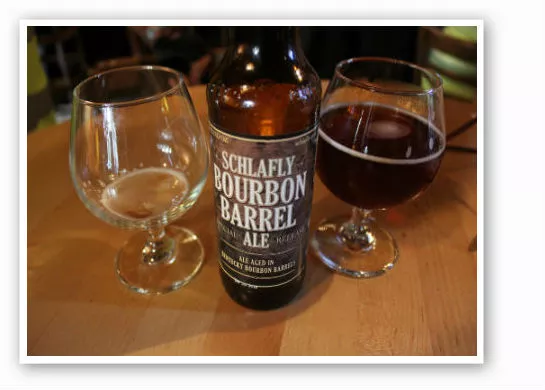 Bourbon Barrel Ale next to special release bottle. | Pat Kohm
Hale takes us through the brewing process, which he describes as "fun, but a lot of hard work," because this isn't your typical brewing schedule. First, Hale takes Schlafly's Barleywine and pours it into bourbon barrels from Willet's, a bourbon distillery in Kentucky, in order to age the beer and let it soak up the bourbon flavors trapped in the charred oak barrels.
The beer is then blended in equal parts with Schlafly's ubiquitous and much-beloved Pale Ale. At this point, the heavenly concoction is usually bottled and sent down to Louisville. But not this time! The Bourbon Barrel Ale, all fifteen barrels' worth, is set to stay in St. Louis, and, what's more, rather than bottling, it's being served on draft for the first time ever.
Now you can understand our excitement. And the beer did not let us down, not one bit. Hale, with a wry grin, describes the Bourbon Barrel Ale as "unique," which is undoubtedly true, and goes on to point out the sweetness that comes from the Barleywine and tones of oaky vanilla that make a subtle appearance with each sip. At seven percent ABV, this is a very drinkable beer that packs the much-desired bourbon flavor without knocking you off your bar stool.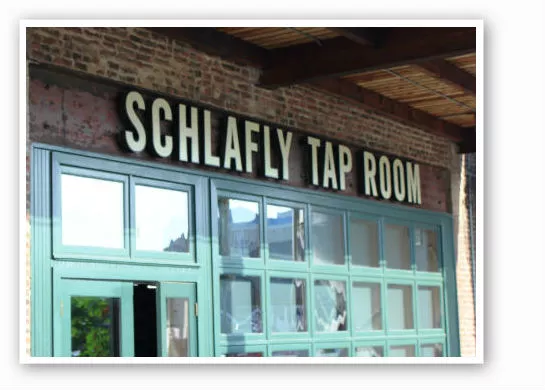 We assailed Hale with questions about future plans or releases: Will it emerge again in St. Louis? Is this part of some surprise for the upcoming STL Craft Beer Week? Could we take some home? But he remained cagey; the future is unknown. But we do know that while it lasts, you should do everything in your power to head down to the Tap Room and try this wonderful beer. You may never get another chance.
Gut Check is always hungry for tips. Email us!
---