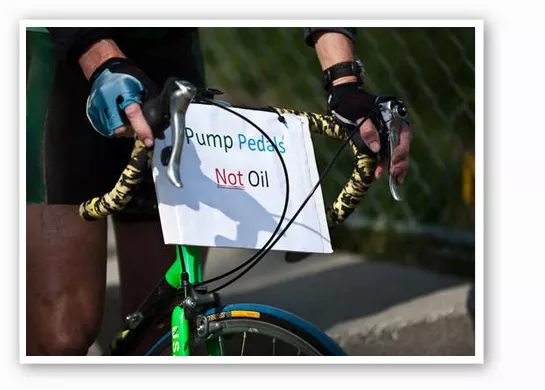 It's nearly upon us, that carefree cycling event that takes nude (and a few never-nudes) bike riders through the city of St. Louis. All that nakedness might leave you hungry -- or in need of a strong cocktail. Either way, follow Gut Check's guide to the best places along this year's route to grab a bite. You might want to bring some clothes, though...we can't guarantee they'll let you in sans pants.
See also: -St. Louis World Naked Bike Ride 2013 Route: Where to Ride, What You Might See! -2013 World Naked Bike Ride In St. Louis Set For July 27 -Bare As You Dare: Take Off Your Clothes Tonight And Talk About Body Image
The route starts in Tower Grove just off South Grand, goes through Cherokee Street, up through Soulard and downtown, down Washington Avenue, winds through the Central West End and finishes in the Grove.
Try a hot dog or some Central Dairy ice cream. | Sarah Rusnak
Tower Grove Creamery (3101 South Grand Boulevard; 314-772-2456)
Ice cream on a hot summer night really hits the spot, and this time, you won't have to worry about spilling on your clothes! The ice cream is from Central Dairy, and it also serves frozen yogurt, which you can top with real fruit. Or, if you think you need a little something more substantial for your ride, grab a hot dog.
Next: Ride through Cherokee and Benton Park.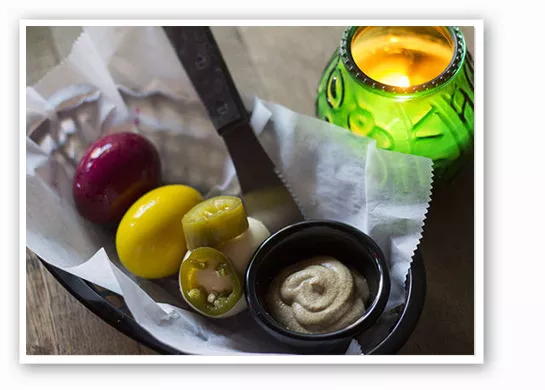 Fortune Teller Bar (2635 Cherokee Street; 314-776-2337)
Who says you can't stop for a cocktail? Fortune Teller Bar also has unique, housemade food that you won't find anywhere else along your route. Try a basket of pickled eggs with beets, jalapenos or yellow curry, with Sriracha and yellow mustard. You can also build your own meat and cheese board, or just go classic and get the "Hearty Grilled Cheese."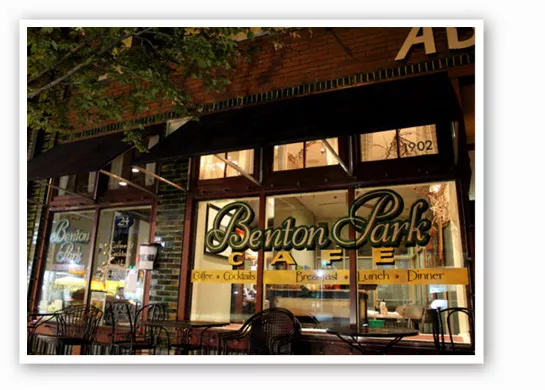 Benton Park Cafe is open all night on Saturday. | Mabel Suen
Benton Park Café (1900 Arsenal Street; 314-771-7200)
The Benton Park Café's kitchen runs 24 hours a day on the weekends, so you'll have no problem popping in for a snack on Saturday. It has everything from breakfast pizzas to burgers to a bacon BLT. Don't forget the famous "Boozies" -- that is, smoothies with booze. The "Bistro Steak Sliders" are perfect to eat on the go and are sure to fill up your empty stomach.
Next: Soulard and Washington Avenue.
Joanie's brings the best thin-crust pizza & t-ravs around. | RFT Photo
Joanie's Pizzeria (2101 Menard Street; 314-856-1994)
Joanie's has a thin-crust pizza that's so good it rivals Imo's. It also serves that other St. Louis staple, toasted ravioli. Get the traditional version with meat or try an order made with spinach-artichoke insides. You can also get thick or double-crust pizza, as well as specialty sandwiches like the "Soulard Muffaletta," stacked with Genoa salami, Bavarian ham, mozzarella, roasted peppers and antipasto relish.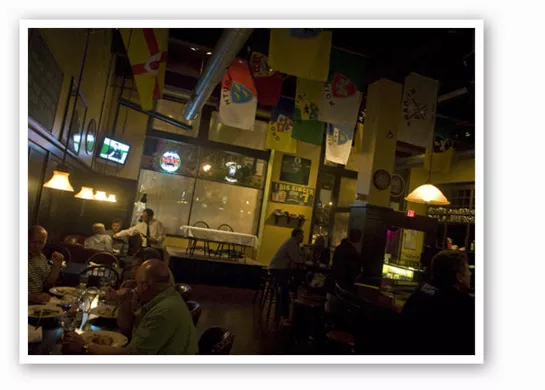 The Dubliner (1025 Washington Avenue; 314-421-4300)
The Dubliner makes traditional Irish food, but much of it uses locally sourced ingredients, like beef ribs braised in stout, a Guinness stew and even homemade blood sausage. It is open till 3 a.m. after the ride, so stop in for a Black and Tan.
Next: the Central West End and a big finish in the Grove.
One of our 100 favorite dishes: fish & chips at Llywelyn's. | Erika Miller
Llywelyn's Pub (4747 McPherson Avenue; 314-361-3003)
Llywelyn's Central West End outpost is the original and best location. In recent years, we've named it Best Burger, Best Beer Selection and Best Karaoke in the past few years. In addition to some of the best pub food in the city, it's also the only Llywelyn's with an outdoor beer garden. We won't judge you if you end your bike ride here. Maybe bring some clothes, though.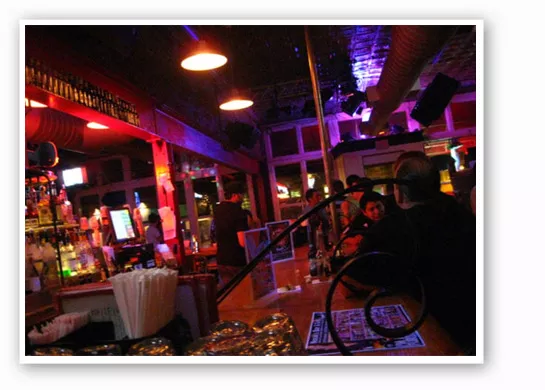 Refuel and dance the night away at Novak's. | RFT Photo
Novak's Bar & Grill (4121 Manchester Avenue; 314-531-3699)
Novak's is undergoing a big renovation this summer, but it has decided to stay open to the delight of pretty much everyone. There's a reason we named it Best 3 a.m. Bar -- gay, straight, lesbian, whatever, it's fun for everyone. There's a dance party until 3 a.m., so grab one of its signature burgers to refuel and reward yourself for the ride.
Gut Check is always hungry for tips and feedback. Email the author at nancy.stiles@riverfronttimes.com or follow her on Twitter.
---