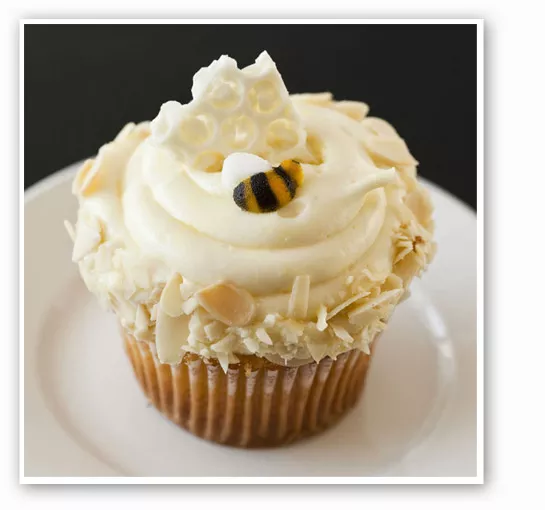 Fans of Jilly's Cupcake Bar (8509 Delmar Boulevard, 314-993-5455) were shocked when its Des Peres outpost, Jilly's Cupcakes A-Go-Go, closed its doors on July 18. The good news? Jilly's cupcakes and ice cream will now be available at Schnuck's (12332 Manchester Road, 314-965-3094).
Owner Jill Segal tells Gut Check that although the closure seemed sudden, it had been in the works for a while. She says she didn't want to announce it until the Schnucks deal was a sure thing. "We need to focus on our core business," she says. "The whole concept of franchises seems great -- seems great. But you lose a lot of your control." Segal says the Schnuck's partnership will allow Jilly's to reach more customers, but still gives her control over quality.
Schnuck's Des Peres will host a grand unveiling Friday, Saturday and Sunday, complete with Jilly's samples and Cupcake Wars chefs. Segal hopes her Des Peres customers will find Schnucks just as convenient as her stand-alone store. "I grew up here, my mom shopped at Schnucks," she says. "I never expected any company to be so amazingly nice to me."
Jilly's cupcakes and ice cream went on sale at the Schnucks in Des Peres last weekend, and assuming the venture is successful, they'll expand to a dozen or more locations. "It's a once in a lifetime opportunity," Segal says, tearing up. "I spent a lot of time crying, in a good way. It's overwhelming, and so scary and so exciting. To be partnered up with Schnucks is a gift from God. I'm so grateful."
Gut Check is always hungry for tips and feedback. Email the author at nancy.stiles@riverfronttimes.com or follow her on Twitter.
---