Famous Zechuan's "House Spicy Noodles" | Ian Froeb
It's been a long day, you're tired, it's 100 degrees outside, and you don't feel like whipping up a gourmet dinner -- instead, might we suggest getting out of your stuffy house and going for some Chinese? That's right, Gut Check has once again diligently compiled a helpful guide to our city's finest culinary delights. Listed below are some of our favorite spots to grab some delicious Chinese cuisine. So take the night off, and let Gut Check be your guide.
Famous Szechuan Pavilion (8615 Olive Boulevard, University City; 314-685-0888)
If you haven't visited Famous Szechuan Pavilion and tried the incredible dishes there, then you haven't experienced the full range of culinary delights that St. Louis has to offer. Owner and chef Xin Cin is a native of China's Szechuan province, and at her University City restaurant (relocated from its original home inside a former snow-cone hut in Brentwood) she showcases that region's fabled cuisine. The chile and the Szechuan peppercorn are the touchstones here, but while many dishes feature ferocious heat (try the yu shan pork), the peppercorn's floral flavor and the numbing sensation it imparts, the flavors are incredibly complex, as in the earthy ma po tofu, or the dan dan noodles with chicken or pork. Xin Cin runs her restaurant with only a very small staff, so be patient. It's worth waiting for. See also: - Famous Szechuan Pavilion's Spicy Wonton Soup - Chew on This: Ten Best St. Louis Dishes of 2112
Hsu's Hunan Yu (11539 Gravois Road, Crestwood; 314-843-1256)
Like many of the best Chinese joints, Hsu's Hunan Yu is a hole-in-the-wall storefront tucked into a strip mall. There's not much seating, and the walls are covered in novelty money, newspaper clippings and memorabilia. It's very much a family establishment -- the owner, Mrs. Hsu herself, is behind the counter 99 out of 100 times you walk in the door, and Mr. Hsu is nearly always in the kitchen. Special care is given to every takeout order and every dish is perfect, which is why it isn't the menu that makes Hunan Yu special. It's the execution. The special fried rice is the best in town, the sesame chicken dark and glossy and intense. There are no surprises here, unless you count the unexpected joy of familiar perfection.
See also: - Best Chinese Restaurant - 2012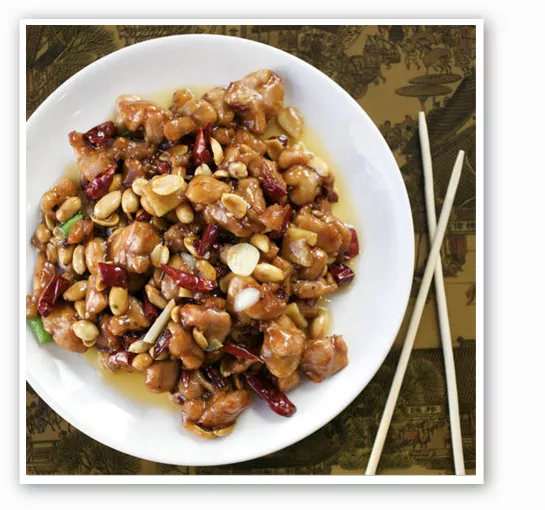 Joy Luck Buffet (8030 Manchester Road, Brentwood; 314-645-9982)
Come lunch and dinner, the buffet at Joy Luck can get awfully crowded -- patrons shuffle in a steady parade from tables to buffet and back again (and again). But even the most regular of regulars might not be aware that Joy Luck has a "secret" menu. Actually, the staff calls it an "authentic" menu, an apt label in that it features authentic Szechuan dishes you won't find on Joy Luck's buffet, or at just about any other Chinese restaurant in town. For the full effect, order a bowl of the Chengdu spicy beef (a fiery broth containing tender slices of beef) or the dry-fried chicken. Fear not, gaining access to Joy Luck's secret doesn't require a code or handshake or working knowledge of Szechuan dialect. The authentic menu is printed in English as well as Chinese -- all you have to do is ask.
See also: - Nine More St. Louis Soups for National Soup Month - Slideshow: The Top Ten Dishes of 2011
Lemay Wok (4530 Lemay Ferry Road; 314-487-8834)
Lemay Wok doesn't make any claims of grandeur, but what this modest storefront wedged into the middle of a south-county strip mall lacks in flair, it makes up for with tasty renditions of the Chinese and Chinese American dishes Americans have come to love. Whether it's the hot-and-sour soup, General Tso's chicken, potstickers, lo mein or mu shu, your cravings will be satisfied. The sauces are the key. Neither too thin nor too cornstarch-thickened, they balance sweet and savory, spicy and sour. They don't swamp the other ingredients -- you can taste the subtle sweetness of chopped carrots in the kung pao chicken, a hint of ginger in the hot braised pork. The service is exceptionally friendly, but if you really want to appreciate Lemay Wok, order it to go one time and eat it directly from the carton.
See also: - Best Chinese Restaurant - 2010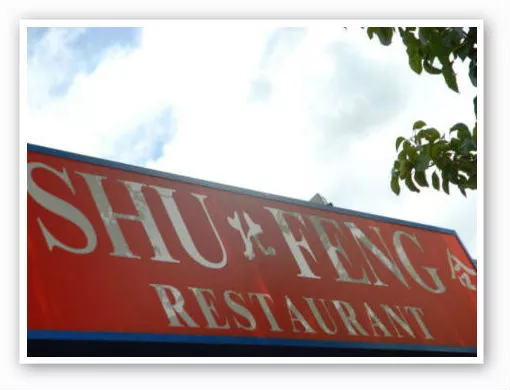 Shu Feng (8435 Olive Boulevard, University City; 314-983-0099)
Add one more great location to Olive Boulevard's "China Town." Shu Feng stands out as one of the absolute best spots to enjoy excellent renditions of your favorite Chinese dishes, including a wonderfully fiery hot-braised pork and the rare hot-and-sour soup. Lunch specials are whipped up in no time at all and include two tasty crab rangoon (or one egg roll) to boot. You can even order takeout online! And with late-night hours on the weekend (open till 2:30 a.m.), this is the spot to feed those post-bar cravings.
See also: -Nine More St. Louis Soups for National Soup Month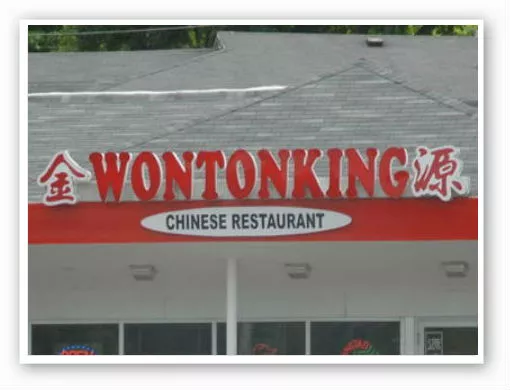 Wonton King (8116 Olive Boulevard, University City, 314-567-9997)
Yet another excellent place to stop for Chinese along Olive Boulevard, Wonton King serves up "Hong Kong-style" Chinese food for breakfast, brunch, lunch or dinner; dine-in or carry-out. Serving consistently delicious and always inexpensive Chinese food makes this an easy choice for food to fill a bottomless stomach. (We named it "Best Dim Sum" in 2009's Best of St. Louis.) We'd also readily recommend any of the delicious wonton soups, dumplings or the baked barbecue pork with vegetables.
See also: - Dude, It's The Top Six Delivery Restaurants For 4/20
House of Wong - Clayton (46 North Central Avenue, Clayton; 314-726-6291)
On virtually every corner and on every street, workers in downtown Clayton are surrounded by lunch options, but House of Wong has to be one of the best. Far from a nondescript takeout joint, this well-appointed restaurant is a downright delightful place to sit and eat. Lunch specials are a steal: Hunan beef, sweet and sour shrimp, hot braised chicken wings, plus a bowl of soup (hot and sour or egg-drop), two pieces of crab rangoon and a choice of steamed or fried rice. While lunch choices are mostly Chinese American standards, dinner brings more authentic and adventurous items, like chile-spiced prawns, salmon with black bean ginger sauce and Szechwan-style bean curd. The food is consistently delicious; the service is friendly and fast. It's worth the walk for Clayton office workers -- and worth the drive for the rest of us.
Lu Lu seafood Restaurant (8224 Olive Boulevard, University City; 314-997-3108)
In order to stand out among the aforementioned collection of Chinese restaurants and shops along Olive Boulevard, the owners of Lu Lu have slapped a pagoda on top of the building, and, we have to admit, it looks pretty awesome. Beyond aesthetics, there are more than 30 seafood selections, including stewed carp's head soup. But it's the dim sum that really packs them in. Choose from the traditional siu mai (firm steamed pork stuffed into thin wraps), shrimp har gow (steamed translucent dumplings), char siu bau (steamed rice-flour buns filled with diced roast pork in a sweet hoisin-based sauce), fried taro puffs (small balls covered in webbed mashed taro root and stuffed with finely ground pork or beef) and rice noodle (a white, slippery wide noodle folded over a filling of pork, shrimp or beef). And don't forget to try the chicken feet.
See also: - Best Dim Sum - 2011 - Olive Boulevard Asian Eateries & Much More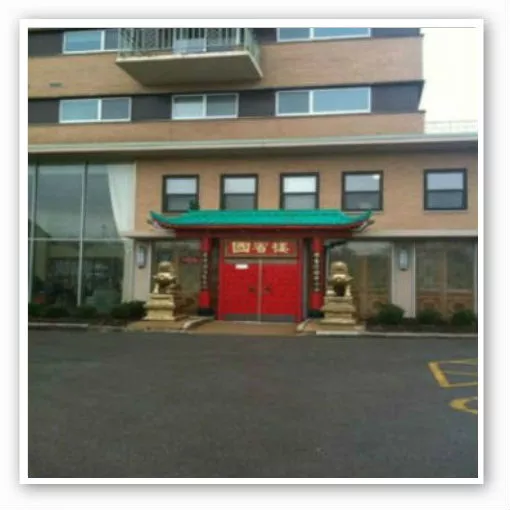 Guo Bin




(8600 Delmar Boulevard, University City; 314-997-0906)
Guo Bin can be found in the Brentmoor Retirement Community building (look for the Chinese décor) just west of Interstate 170, so it's a bit out of the way. But the massive menu boasts pretty much every Chinese dish you've ever heard of, and even some you haven't. Start with the crab rangoon and move on to the Peking duck for a simple introduction. Whether you're there to pick up or dine in, take advantage of the full bar, and try out some Chinese cocktails. The next time you go -- and you will return -- explore the menu to find a new favorite. Guo Bin is vegetarian friendly, open seven days a week and will deliver, so there's really no excuse to bypass this little gem.
See also: - An Updated Guide to Restaurants in University City: Delmar Boulevard, from Big Bend to 170