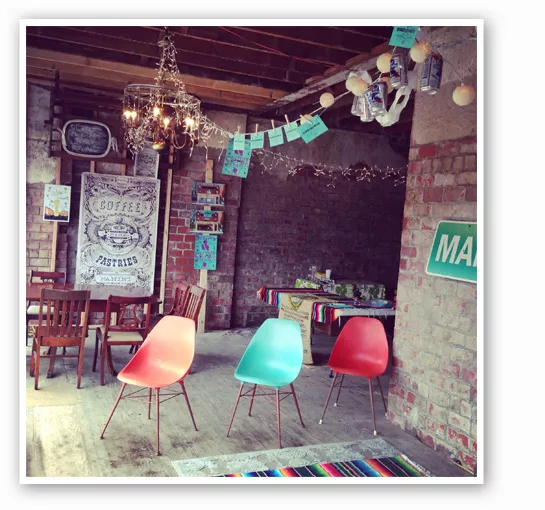 Owner Jessie Mueller calls the decor "wild and bohemian." | Rise Coffee
The Grove is known for many things, but coffee isn't one of them -- yet. Jessie Mueller plans to change that with Rise Coffee, which is set to open in later this summer. The teacher turned social worker turned coffee maven wants to give the neighborhood a daytime destination.
See also: -Concerts and Cocktails and Hipsters, Oh My! An Updated Guide to the Grove -First Look: Chronicle Coffee Opens on North Grand -Mike Marquard Discusses Blueprint Coffee, Opening This Summer in the Delmar Loop
Mueller, who owns Rise Coffee, has paired with Whisk Bakeshop (2201 Cherokee Street; 314-932-5166) and Goshen Coffee Company for pastries and hand-brewed coffee. "The Grove is such an eclectic, diverse mix of people, and I truly believe in the power of organizing and organizing people," Mueller says. "For me, coffee has always been a place that helps you create that community. People sit and they contemplate and they talk and they share ideas, and that usually happens around coffee and tea."
Rise is also focused on sustainability; the building was blighted, but Mueller is using every bit that was salvageable of the storefront and interior, like the original hardwood floor and exposed brick. Mwanzi is creating Rise's bar top out of reclaimed wood -- he's also worked with the Libertine (9297 Forsyth Boulevard, Clayton, 314-862-2999), International Tap House (16 South Euclid Avenue; 314-367-4827) in the Central West End and Table (1821 Cherokee Street; 314-449-1888).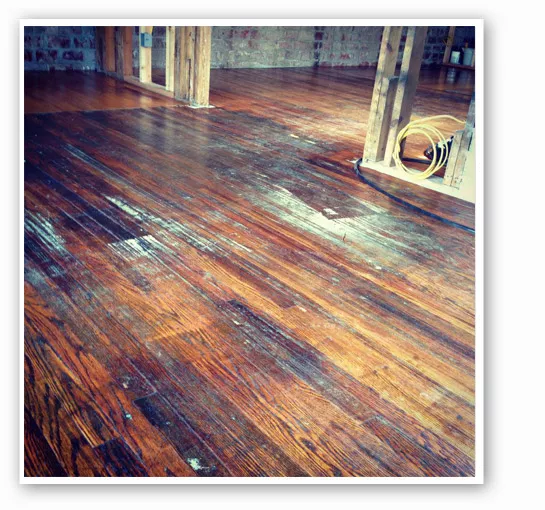 Rise's original hardwood floors. | Rise Coffee
Jenny B with JIPSI Boho Designs is infusing the interior design with a bicycle motif, which will include light fixtures made from wheel spokes and a bike hanging from the ceiling. The upstairs space will feature softer seating that Mueller hopes customers will utilize as a meeting space. She's also planning an area that's more kid-friendly.
"There's just nowhere to really meet and have coffee in this neighborhood. I was a social worker in the neighborhood, and I just kept struggling to find a place to build community. That's kind of the idea," Mueller says. There's no official opening date yet, but Rise is on track for the end of August or the beginning of September.
"We want to be sort of a voice for the city -- a voice for the Grove. A place for people to share ideas," she says. "We want to be here to help grow the city."
---