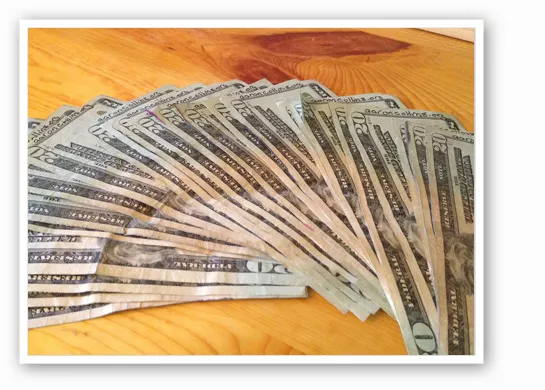 One lucky server is about to get a huge tip. Seth Collins is in St. Louis, and he's looking for a place to eat. The Kentuckian has been on a cross-country road trip to honor his late brother, Aaron, and his last wish: to leave an awesome tip.
See also: -Peyton Manning Tips Well, But Lucky Waiter Fired -Dining Out For Life: Which. St. Louis Restaurants Have the Biggest Hearts?
"He said, 'I'm not talking about 25%, I mean $500 for a pizza,'" Collins told NPR. The family set up a donation page to raise the funds, but after they collected over $60,000, Collins decided he'd tip one waiter or waitress in every state.
It's been just over one year since Aaron died of an alleged suicide on July 7, 2012, a few weeks after he turned 30. The tip request was in his will. The first $500 went to a server at Puccini's Smiling Teeth in Lexington, Kentucky.
Since then, Collins has been to Los Angeles, Pittsburgh, Indianapolis, Seattle, Cleveland, and Nashville, among many others. After a few days in St. Louis, he's heading to Chicago. Facebook fans suggested he go to Anthonino's Taverna (2225 Macklind Avenue, 314-773-4455), Blueberry Hill (6504 Delmar Boulevard, University City, 314-727-4444), or Joanie's Pizzeria (2101 Menard Street, 63104, 314-865-1994).
Check out the very first tip:
You can follow Collins' travels on his Facebook page or at aaroncollins.org.