View Lafayette Square in a larger map St. Louis' neighborhoods are gems in their own right: full of history, great people and, as far as Gut Check is concerned, fantastic food. Each week we'll take you into a specific neighborhood and point you in the direction of the best places to grab some bites.
Named in honor of the Revolutionary War hero Marquis de Lafayette, Lafayette Square is one of the oldest and most historic neighborhoods in the city. With stately homes surrounding Lafayette Park (the oldest park in St. Louis), it's easy to feel as if you'd been swept back into the past. But step into one of the neighborhood's many restaurants and taverns, and modernity makes itself known -- whether it's a comfortable wine bar, a chocolate lover's paradise or fine Italian cuisine. Stroll around the square with Gut Check, won't you?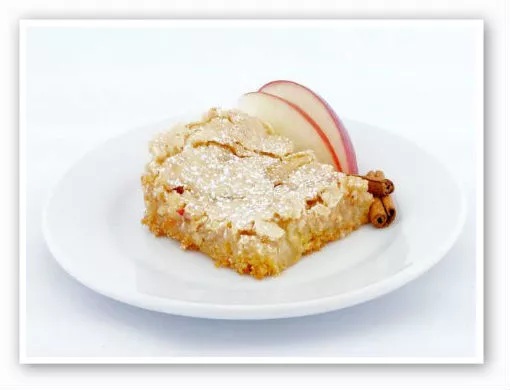 Park Avenue Coffee (1919 Park Avenue; 314-621-4020) Located just a few steps east of Lafayette Park, Park Avenue Coffee features a large selection of coffee and espresso drinks and St. Louis' very own favorite dessert, gooey butter cake. The coffee all starts with locally roasted Chauvin Coffee beans and comes in a variety of drink options, including flavored mochas and lattes, a "Cubano" with raw sugar, or on ice as a caramel macchiato and Thai coffee with sweetened condensed milk. Park Avenue also serves blended frappicanos, teas and fruit smoothies with real fruit and nonfat yogurt. The aforementioned gooey butter cake is worth waiting for, with more than 70 different flavors available, including red velvet, white-chocolate blueberry and key lime, plus the original recipe.
See also: - Food Photo Essay: Gooey Butter Cakes & More from Ann & Allen Baking Company
33 Wine Shop & Tasting Bar (1913 Park Avenue; 314-231-9463) Though unassuming and simple from the outside, 33 Wine Shop & Tasting Bar provides outstanding hospitality, more than 700 wines and one of the best beer lists in the city. The result is a relaxing yet engaging opportunity to sip, contemplate or just plain drink your vino. Though lacking a full menu, there's a nice array of cheese, cured meats and crackers to hold you over. Pricing is great, with bottles marked up just $9 over 33's very competitive "take home" prices (it is a wine shop, too), which makes 33 a great place to go big on a specialty bottle. The oft-rotating draft selection, along with the list of bottled brew, highlights great beers both American and imported, many of which are rarely available on tap locally.
See also: - New Owner for 33 Wine Shop & Tasting Bar - Great Values in St. Louis Wines: 33 Wine Shop & Tasting Bar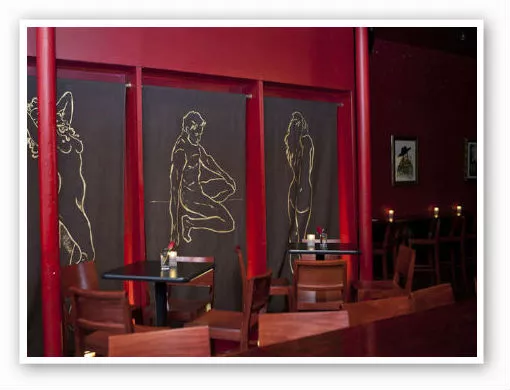 Dramatic interior at Baileys' Chocolate Bar | Laura Miller
Baileys' Chocolate Bar (1915 Park Avenue; 314-241-8100) Besides serving as one of St. Louis' go-to romantic locales, Baileys' serves up some of the tastiest desserts, including classic selections such as crème brûlée and a chocolate sundae alongside whimsical takes on favorites, like the banana-bread split. Of course, you could just go with the signature desert, the chocolate cake with buttercream and chocolate ganache paired with one of the many chocolate martinis. More than just sweet, the menu is inventive: white-chocolate-coated jumbo Bavarian pretzels, Venezuelan fudge, chocolate-covered dried pineapple rings, brownie trail mix. Use your imagination; your sweet tooth will thank you.
See also: - Baileys' Chocolate Bar's Laura Therina: Featured Bartender of the Week - The Ten Best Dessert Spots in St. Louis
Ricardo's Italian Café (1931 Park Avenue; 314-421-4833) Ricardo's has been cooking up Italian fare since 1989, serving as an engine of renewal in Lafayette Square. Starters include calamari and the requisite T-ravs, with sandwich, wrap and panini options as well. Ricardo's also boasts an ample selection of pastas, such as tortellini Roberto, which is stuffed with pork and chicken and covered in a cream sauce with peas and ham. Other entrees include steak, chicken, seafood and veal or, for veggie lovers, the linguine Dolano with pine nuts, fresh basil and sun-dried tomato sautéed with olive oil and fresh garlic. The lunch specials offer terrific value, but come dinner you will want to take your time, enjoy a glass of wine from the Italian-heavy list and savor several courses of hearty, comforting classics.
See also: - St. Louis' Most Underrated Italian Restaurant: Semifinals Park Avenue Mansion - Bed and Breakfast (2007 Park Avenue; 314-588-9004) Built in the 1870s, the Park Avenue Mansion is a historic bed and breakfast positioned perfectly to take advantage of Lafayette Square's many restaurants and shops. After having once served as a birthing hospital, funeral parlor, physician's office and boarding house, the home has been beautifully reimagined and restored. Enjoy breakfast in the picturesque gardens, or, from October 16 through April 1, dine in with an elegant five-course preselect dinner. Coffee and tea are available 24 hours a day, and during the spring and summer, take advantage of herbal iced tea and mint-infused lemonade. Fall and winter brings organic chai or a hot cocoa.
Welcome to SqWires. | Kristen Klempert
SqWires (1415 South 18th Street; 314-865-3522) Built into part of the renovated Western Wire Products factory in Lafayette Square, SqWires focuses on simple, spirited food. (Seafood, in particular, is a highlight.) The interior is modern-industrial with a cosmopolitan feel, thanks to exposed brick and lofty windows. The happy hour is pretty solid with above average drink offerings group-friendly food -- plates are easy to share, and each offers something for someone. The dips-and-spreads app features warm pita bread fanned among three very distinctively different but complementary dips. SqWires' modern flare fits in beautifully against the historic backdrop.
See also: - Old-School Urban Renaissance: SqWires
Square One Brewery and Distillery (1727 Park Avenue; 314-231-2537) Housed in an old Lafayette Square tavern that was home to an Anheuser-Busch tavern a century ago, Square One's dozen different varieties of house-crafted beer include the staples of every microbrewery -- a rich stout, a clean-tasting IPA and a tart weizen. The food is hearty pub fare that goes well with the full-bodied flavor of a pint: chili, beer-cheese soup, bratwurst, plus beer-battered this, that and the other. Besides the dozen microbrews on tap, the distillery side of the operation churns out its own whiskey, vodka, gin, an American tequila and three rums. A brewery and a distillery...in the same building? We are there.
See also: - Spirits of St. Louis Aquavit, Square One Brewery and Distillery
Eleven Eleven | Laura Miller
Eleven Eleven Mississippi (1111 Mississippi Avenue; 314-241-9999) One of the most popular restaurants on the square (though technically, it's a few blocks away), Eleven Eleven Mississippi is the perfect spot for a dinner party or an intimate dinner date for two. The restaurant bills itself as a "Wine Country Bistro," and the wine list is up to the challenge along with a menu featuring variations on casual Northern Italian and California fare. Wild boar is a house specialty -- that's right, wild boar. The soft lighting and graceful décor helps create an intimate atmosphere to ensure things go well on that first date.
See also: - Wade Waller Takes Over at Eleven Eleven Mississippi - Gut Check's Valentine's Day Reservation Guide