Grab some Burger INK at Feast in the Park | Chrissy Wilmes
Summertime means food trucks, wine fests and farmers' markets. Ease into the season with a fun event this weekend. Choose from National Doughnut Day with Strange Donuts, St. Louis Uncorked at Soldiers Memorial Plaza, Foodology at Missouri Botanical Gardens and more. Recommendations await after the jump!
See also: - Strange Donuts Delays Opening, Plans Nat'l Doughnut Day Party - Soulard Market: Produce Galore -- Plus Bloody Marys and More - Eleven Can't Miss Food Events in and Near St. Louis This Summer
Friday (Jun. 7):
Feast in the Park @ Laumeier Sculpture Park Join Feast for the first of its food truck and concert gatherings throughout the summer and fall. Enjoy a live performance from Steve Ewing and choose from 13 food trucks including Guerilla Street Food, Burger Ink and Bombay Food Junkies. Admission is free. 5 to 8 p.m.
National Doughnut Day Party @ Kuva Coffee "Strange Donuts has partnered with Kuva Coffee Roasters to host a National Doughnut Day party at Kuva's facilities at 5231C Manchester Avenue. The party will feature music from official Friend of Gut Check DJ Billy Brown, beer samples from Perennial Artisan Ales and more." Admission is free. 6 p.m.
Soulard Farmers' Market @ Soulard Farmers' Market "Soulard Farmers' Market is still going strong and is without a doubt the largest and most eclectic market in the region -- you can buy everything from a sack of apples to a new pair of sunglasses. This is truly an iconic spot...The days and hours of operation are a bit confusing: Wednesday through Saturday, the Grand Hall, or the central inside shops, are open, along with a smattering of outside vendors (varies daily), from 8 a.m. to 5 p.m., with the afternoon hours usually offering the best options."
Saturday (Jun. 8):
Farmers' Market @ The Cheshire Shop around with local vendors including Missouri Farm Fresh Food, Baetje Farms and Marcoot Jersey Creamery. Admission is free. 8 a.m. to 12 p.m.
Swine and Wine @ Copia Urban Winery Partake in an afternoon of wine from around the world, barbecue and live music. Tickets cost $35 per person. Call 314-241-9463 for reservations. 11 a.m.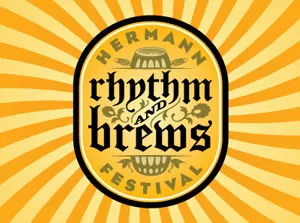 Rhythm and Brews Festival @ Hofgarten - Hermann, MO "This annual event brings together more than twenty Midwest microbreweries at the Hofgarten (First and Gutenburg streets) in the heart of the town near Hermannhof Winery. While guzzling glasses of suds, sway to the bluesy sounds of the Jeremiah Johnson Band and the Sliders." Tickets available for $20 online or $25 at the gate. 1 to 5 p.m.
St. Louis Uncorked @ Soldiers Memorial Plaza "Enjoy a selection of local wines, live music, craft beer and gourmet food. Live performance from Hanson and a beer garden for the adults. Free admission, wine glass and seven drink tickets costs $25." 3 to 11 p.m.
I Love Beer 5K Run @ Lafayette Square "The reward for completing this 3.1-mile run through Lafayette Square is all the St. Louis craft beer you can drink... Registration is $40 and grants runners entry to the race, an official race T-shirt, a bottle opener and beer samples from nine local breweries, including 4 Hands, Urban Chestnut, Perennial Artisan Ales and more." 5 p.m.
International Cheese, Wine and Canine Festival @ Purina Event Center - Gray Summit, MO Dog lovers can visit with 35 breeds of dogs before indulging and food and live entertainment. Admission price for this event includes a tasting ticket book for ten wine samples and one full glass of wine, cheese samples, various light snacks and a keepsake wine glass. Tickets cost $25 online and $35 at the door. 6 to 10 p.m.
Sunday (Jun. 9):
Foodology - Savor Your Summer Spicy Sundays @ Missouri Botanical Garden Look for special stations with snacks utilizing all kinds of spices. Entry price included with Garden admission. 1 to 3 p.m.