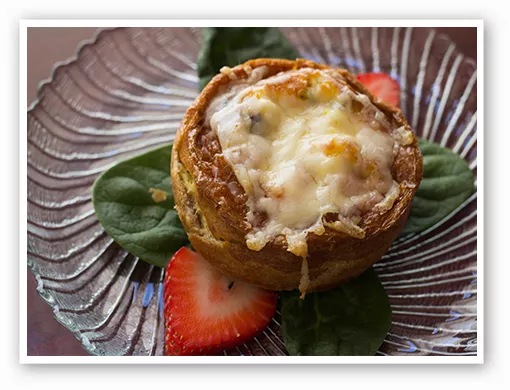 Fresh baked mini quiche | Mabel Suen
The hand-drawn lady in the logo for Annie Moons Bakery and Café (4001 Utah Street; 314-296-3300) -- a Cartoon Network-esque chick who resembles someone's ridiculously boisterous aunt -- boasts an extraordinarily large behind. Contrastingly, the portions at the recently opened Tower Grove South restaurant come in fairly petite sizes, albeit in an eccentric enough manner to merit the peculiar mascot.
See also: - New Restaurant Tidbits: Premierz, the Purple Martin, Annie Moons - Sneak Peek: Panorama in the Saint Louis Art Museum - First Look: Sushi Bistro in Kirkwood
"Annie Moons is an imaginary world traveler we came up with while throwing [around] the idea of making storybooks," says co-owner Roxanne Cypret.
"We were trying to come up with something whimsical along the lines of 'never trust a skinny chef,'" adds co-owner Mike Dudley.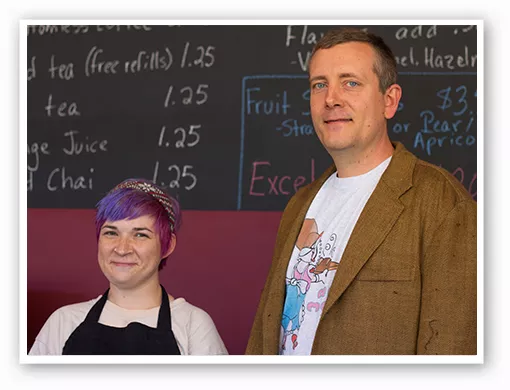 Co-owners Roxanne Cypret and Mike Dudley | Mabel Suen
Annie Moons, which takes over the space once occupied by St. Louis Tea Room, opened on Easter Sunday with weekend service and recently expanded its hours to seven days a week. It is co-owned and operated by Cypret and Dudley along with mutual friend Eric Hall.
Baskets of cute little from-scratch muffins and scones line the countertop, varying daily depending on whatever baker Cypret decides to whip up that day with the ingredients she has on hand. Staff favorites include raisin date oatmeal muffins and strawberry cheesecake muffins ($1.50 each).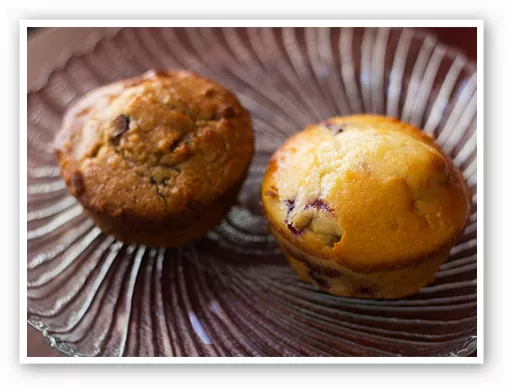 Oatmeal almond raisin date and blueberry muffins | Mabel Suen
Beside them are Excel sodas, Chauvin coffee blends and an assortment of from-scratch dog treats in what she likes to refer to as Annie Moons' "barkery." Pet owners might recognize the dog-bone and heart-shaped cookies from Pets in the City, where they are also sold.
A salami "rocket" sandwich | Mabel Suen
The breakfast and lunch menu includes everything from mini sandwiches in development called "rockets" ($1.95) on homemade bread with salami and pickles slathered in cream cheese to mini quiche ($2.50) breakfast burritos ($1.50) with sides of salsa and cilantro crème fraîche. Luckily for all you late risers, breakfast is available all day.
The 2,500-square-foot space is embellished with rotating collections of local art, stained glass, a windowsill full of flowering plants and plenty of table seating. The concept for the space will expand to include tabletop game and video-game meet ups and tournaments in the future. A comic-book store is also in the works.
Annie Moons' logo | Mabel Suen
"It's something we're working on right now and hoping to get open in the next couple of months," says Cypret. "In the beginning, the selection will be small, but we want to get some good titles including Marvel, DC and Dark Horse issues. We all love comic books and video games and thought it would be a fun way to use the space."
Annie Moons' hours are Monday through Friday from 6 a.m. to 2 p.m. and Saturday and Sunday from 8 a.m. to 4 p.m. A Sunday brunch is available at 11 a.m. for $12 a person. Follow Annie Moons and peruse the full menu via its website.
Click through for more photos.
A breakfast burrito | Mabel Suen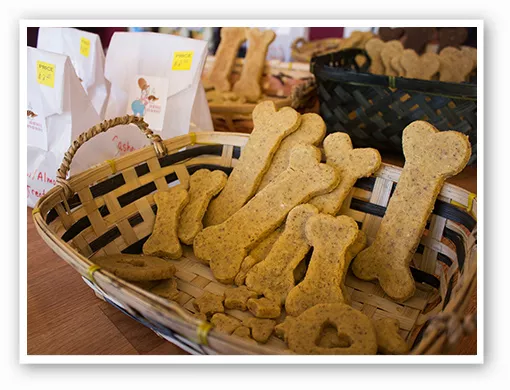 In-house dog treats for your pup | Mabel Suen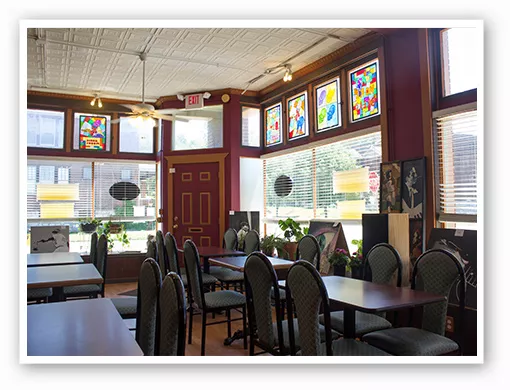 The dining room | Mabel Suen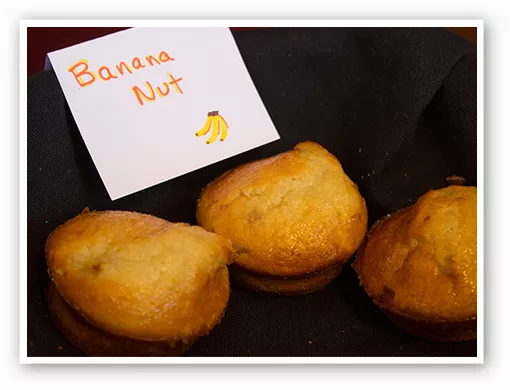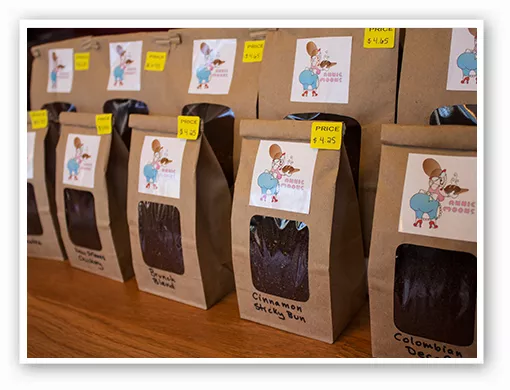 Chauvin coffee blends | Mabel Suen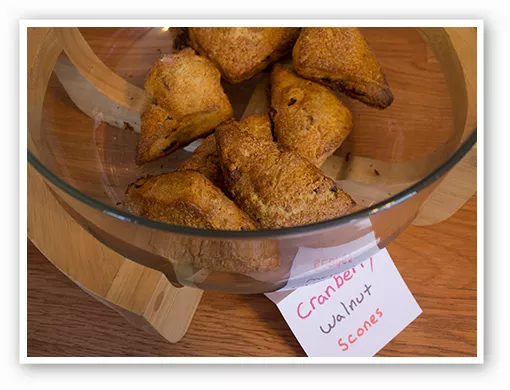 Bite-sized scones ($1.25) | Mabel Suen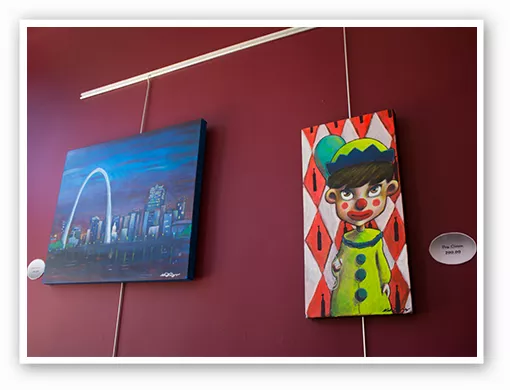 Featured art by Nelson Perez | Mabel Suen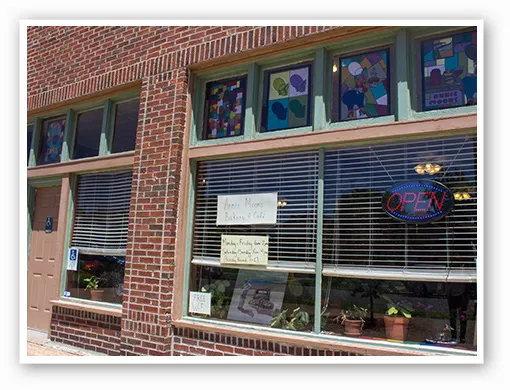 Patio seating coming soon | Mabel Suen