Spring vegetables with roasted hummus and chards | Mabel Suen
This summer, the Saint Louis Art Museum provides a few more reasons for Forest Park visitors to stop by and drink it all in. On Saturday, June 29 and Sunday, June 30, the museum hosts a free festival to celebrate the opening of its new East Building, which adds an impressive 200,000-square-feet of space to house its contemporary art collection. The building will also contain a new quick-service cafe slated to open concurrently with the wing, as well as a 100-seat restaurant named Panorama (1 Fine Arts Drive, Forest Park; 314-721-0072) that will debut on Monday, July 1.
See also: - SLAM Recruits Chef Edward Farrow for Panorama - First Look: Sushi Bistro - First Look: Gringo
Gut Check stopped by earlier this week to get a sneak peek tasting of the restaurant's menu items in progress, created by chef Edward Farrow, formerly of the Musical Instrument Museum in Phoenix, Arizona.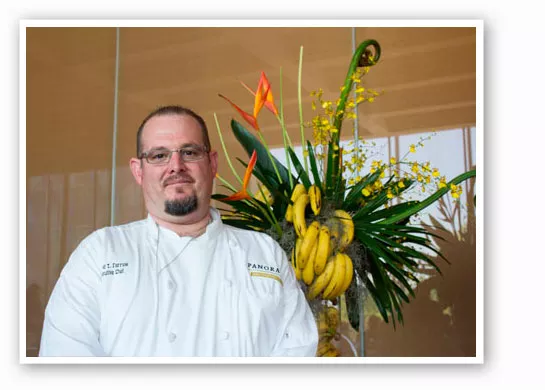 Chef Edward Farrow | Mabel Suen
"St. Louis has four seasons. Where I come from in Phoenix, there are only two seasons -- hot and hotter," says Farrow, who arrived in St. Louis in mid-April and is still learning the ropes of local agriculture. "I've been told the harvest season hasn't really gotten going yet and that it's been pretty minimal. To me, it's been incredible. I'm glad to be here."
Farrow describes Panorama's cuisine as contemporary American based on seasonality and local products. He wants to give everyone, "something really good and tasty, that's a little exotic but recognizable."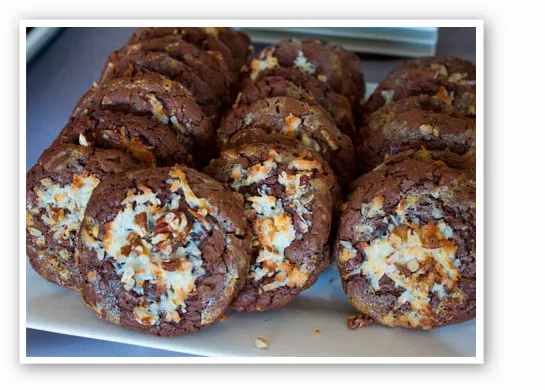 German chocolate cookies | Mabel Suen
The spread for the press gathering included arancini made with local sausage, braised watermelon and sorrel; curried chicken salad sandwiches with celery and raisins on foccacia; potato, leek and saffron soup with brandied raisins, toasted walnuts and chervil; and German chocolate cookies among other sweets for dessert.
So far, the restaurant's design gleams with simplicity. White linen and comfortable chairs fill the room, which includes a floor-to-ceiling window view facing out from the museum's facade -- a panoramic one (get it?). The restaurant also gets its name from a piece in the museum's permanent collection that will soon be installed in the new wing.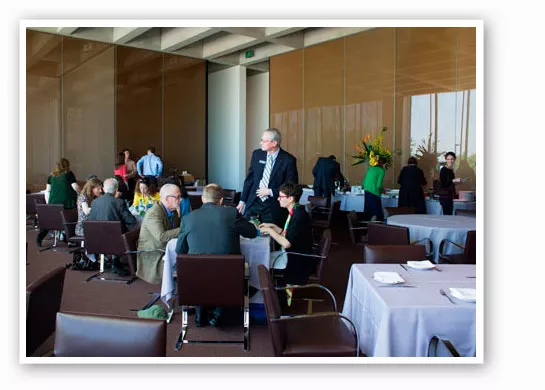 "It's an important panorama that exhibited this last summer and the summer before," says Mellon Fellow in Native American Art Jill Ahlberg Yohe, PhD, who was a great lunch-time dining companion that day. "We have it mechanized like it actually was at the turn of the century. It would move as people would be talking about a panorama of a particular place, and they would be recounting a story of the landscape."
Outside of Panorama, Farrow will also oversee the museum's special-event catering as well as the 60-seat cafe, which will offer quicker grab-and-go style fare including made-to-order salads and paninis at a lower a price point. Farrow looks forward to incorporating tie-ins between his menus and the museum's exhibits.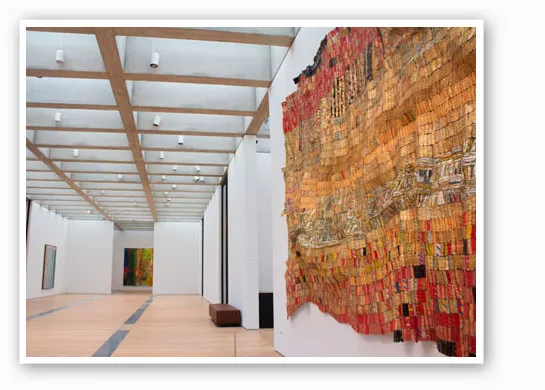 A sneak peek of the East Building gallery | Mabel Suen
"Saint Louis Art Museum is one of the greatest museums in the world. Being chosen to be cook in such a fantastic venue is quite and honor," says Farrow.
Panorama will operate during Museum hours after July 1, including Friday evenings.
Click through for some more photos.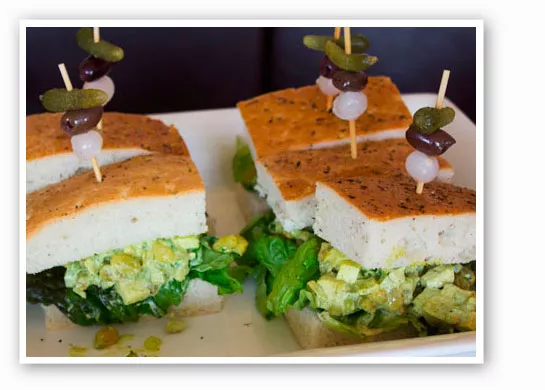 Curried chicken salad sandwiches | Mabel Suen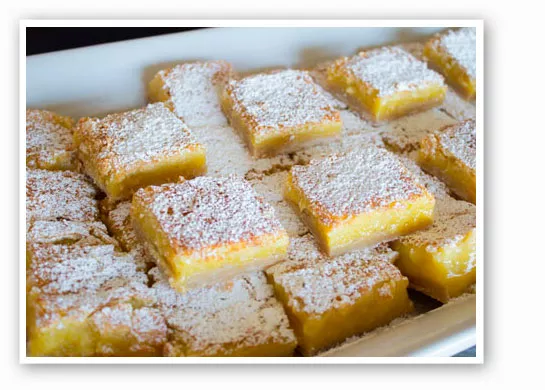 Peanut butter and jelly bars | Mabel Suen