Kerry Soraci had a vision when she opened I Scream Cakes (2641 Cherokee Street; 314-932-5758) two years ago: of a fun, creative place where art and food could mix.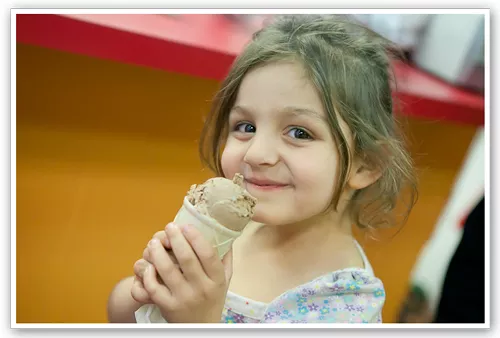 Another very, very satisfied customer at I Scream Cakes.
See also: - RFT pick for "Best Ice Cream Parlor" (2011) - RFT pick for "Best Ice Cream Parlor (Dog Division)" (2012) - We All Scream for Ice Cream (2011)
Soraci wants to keep everything as organic as possible and offers gluten-free cakes and mostly organic ice cream, along with vegan options and treats for your canine friend. If you can't make it down to the shop on Cherokee, I Scream Cakes can be found at Whole Foods Market and at the Schlafly Farmers' Market.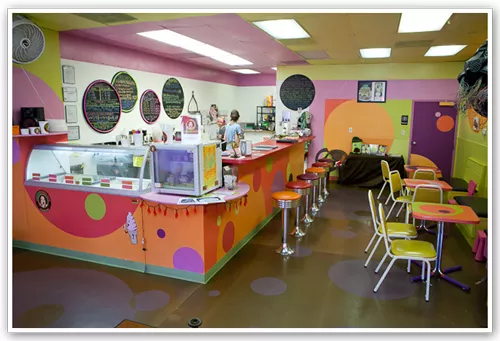 Kerry Soraci hand-painted the interior of I Scream Cakes in order to create a fun atmosphere for customers.
Soraci puts the finishing touch -- a white chocolate ganache -- on a blueberry cheesecake ice cream cupcake.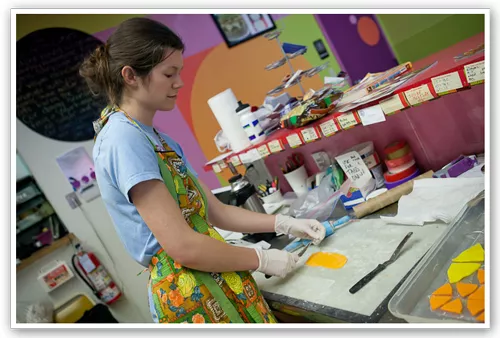 I Scream's Britney Marquardt makes candy clay flower petals by mixing white chocolate, agave nectar and cherry extract.
Soraci's gluten-free cupcakes are topped with I Scream's house-made ice cream, made with organic eggs, dairy and sugar.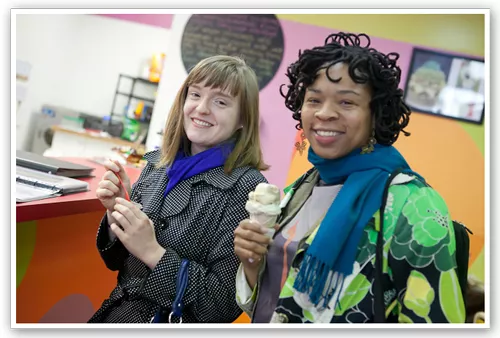 Happy customers Nina Lambert and Laney Barhaugh enjoying their I Scream treats.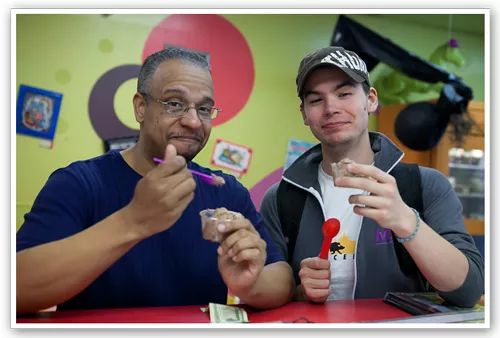 This was the first visit to I Scream Cakes for Curtis Ellis and Wil Newby, but they'll probably be back.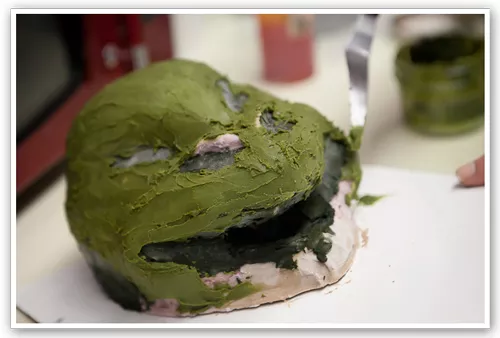 When it's finished, this Godzilla cake will make some happy birthday boy or girl even happier.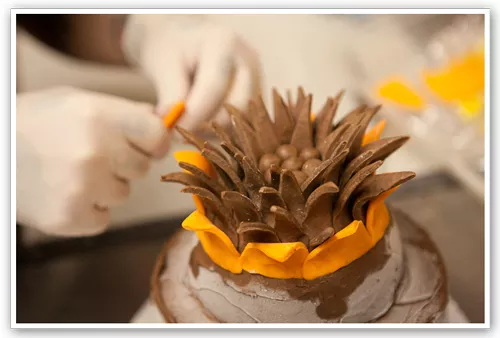 Candy clay comes in handy for ice cream flowers.
I Scream Cakes' storefront on Cherokee Street.
Soraci packs a fresh batch of chocolate-peanut butter ice cream.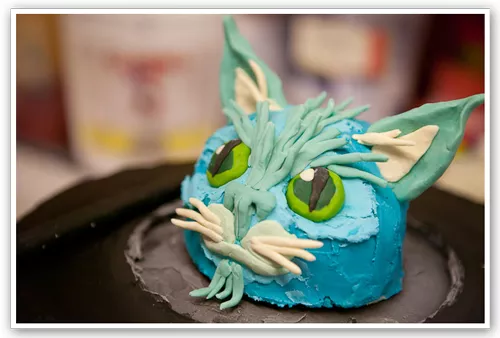 A feline I Scream creation in the making. The birthday boy's central request was that the cat be blue.
Happy birthday indeed: An I Scream cat in a hat!
Editor's note: Sometimes food renders Gut Check speechless. That's why God invented the DSLR. In our continuing effort to cause your mouth to water onto your keyboard, we bring you our weekly Food Photo Essay.
More Food Porn! - The Block Restaurant Butcher and Bar - 2013 Stout and Oyster Festival at the Schlafly Tap Room - Gooey Butter Cakes & More from Ann & Allen Baking Company - Kakao Chocolate Revs Up for Easter - Companion Baking's Early Bird Outlet - Finned, Scaled, Shelled at Bob's Seafood - Songkran Festival 2013: Thai New Year Celebration - Midwest Pasta Company on Cherokee Street: Fresh-Made Noodles in Pixels - Sump Coffee in South St. Louis - Tower Grove Farmers' Market: Opening Day