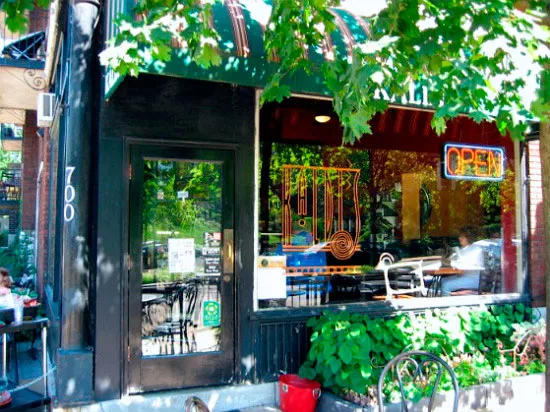 RFT Photo
Kaldi's on DeMun, one of two locations giving out free coffee and breakfast to bikers tomorrow.
The weather today in St. Louis isn't great -- and it is definitely not the most bike-friendly. Tomorrow's forecast, however, is much brighter, with a predicted high of 55 degrees and no showers.
Take advantage of that cool spring weather with the first Bike to Work Breakfast of the year hosted by Trailnet.
Participation requirements are simple: Bike by the Downtown Bicycle Station (1011 Locust Street) or Kaldi's on Demun (700 DeMun Avenue, Clayton; 314-727-9955) between 7 to 9 a.m. and receive a free coffee and mini scone for your trouble.
Trailnet also has a handy resource for tracking your carbon emissions saved and calories burned by registering your commute on its site Shift Your Commute. Bike to Work Breakfasts continue on the third Friday of every month through Friday, October 18.
For more information, call 314-436-1324 or visit Trailnet's website.